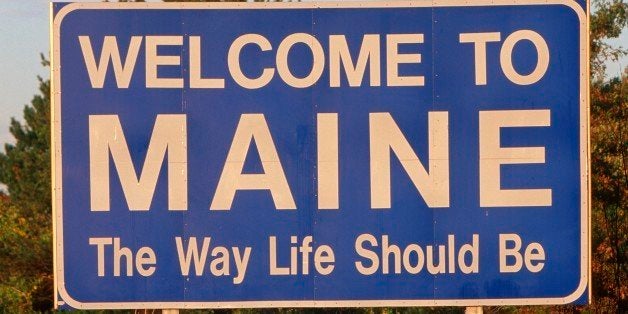 Before there was Donald Trump there was Maine Governor Paul LePage.
After being elected in 2010 without the majority of votes, LePage promised to tell President Obama to "go to hell" and said the National Association for the Advancement of Colored People (NAACP) can "kiss my butt."
At Maine's Republican convention in April he denounced a proposed $12 minimum wage by mocking immigrants. "It's hard to hear what they're saying," he said. "Have you ever tried to say, 'What's the special today?' to somebody from Bulgaria?"
LePage sees the resemblance. He's called himself ''Donald Trump before Donald Trump became popular," and "Baby Donald."
But his harshest trait may be his scorn for society's most vulnerable. LePage wants to privatize one of Maine's welfare programs by handing it over to a nonprofit, Fedcap, which has faced a dozen lawsuits since 2013 alleging workplace discrimination and wage, disability, and personal injury disputes.
The program helps the nearly 5,000 Maine families receiving Temporary Assistance to Needy Families (TANF) find jobs and other community resources, and has the second highest work participation rate in the country.
In the Public Interest's latest report, How privatization increases inequality, describes how, in recent years, a number of states have outsourced important functions related to assisting families at or below the poverty line. Too often, the impact has been tragic.
Like foster care. In California, where a large percentage of care is privatized, children living in homes run by private agencies are about a third more likely to be the victims of physical, emotional, or sexual abuse than those in state supervised home.
And Medicaid. Only seven months after being privatized, Iowa's health care program for low-income and disabled people is struggling. Hundreds of medical providers have said the private insurance companies running the program aren't paying them on time. Earlier this week, the state handed over an additional $33 million to the companies, who were already asking for more money.
LePage's love for privatization runs deep. He's received campaign money from the country's largest private prison company; created privately run online and charter schools; put the state's wholesale liquor business in private hands; proposed a privately run mental health hospital; outsourced the operation of a major bridge; and privatized a program that provides transportation to medical appointments.
Wondering what a Trump presidency would look like? LePage is giving us a glimpse.
Popular in the Community