An artist from the United Kingdom has compiled some of the most appalling language to come out of Donald Trump's trap and turned these collective statements into a beautiful work of art.
To create the portrait, Conor Collins pulled together the words of the American businessman from his Twitter, speeches and interviews, using only statements that represent racist, sexist or bigoted rhetoric -- not a difficult task when it comes to the Republican presidential candidate.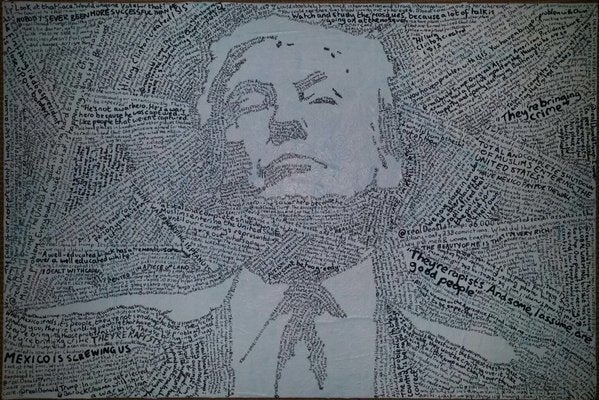 "I painted him because it matters. He had gone beyond a joke," Collins told The Huffington Post. "He is giving justification to millions of people for racism, sexism, bigotry and it has to end. It's 2016 not 1916 [...] I only paint real people made out of real comments. The style may be a bit surreal, but the words on canvas are all things that are being said today."
Collins first garnered international attention for a previous painting, comprised of online comments following Tom Daley's coming out in 2014. The Olympic diver was subjected to a huge amount of homophobic backlash. In 2015, Collins produced another work in the same vein, using Caitlyn Jenner and the transphobic comments she received after coming to live as her authentic self.
Collins told The Huffington Post that he produces his works not to draw attention to the negativity, but to illuminate the pervasiveness of online hate speech.
"In this world where technology has brought us closer together than ever, people like him are trying to separate us," he said. "It has to stop."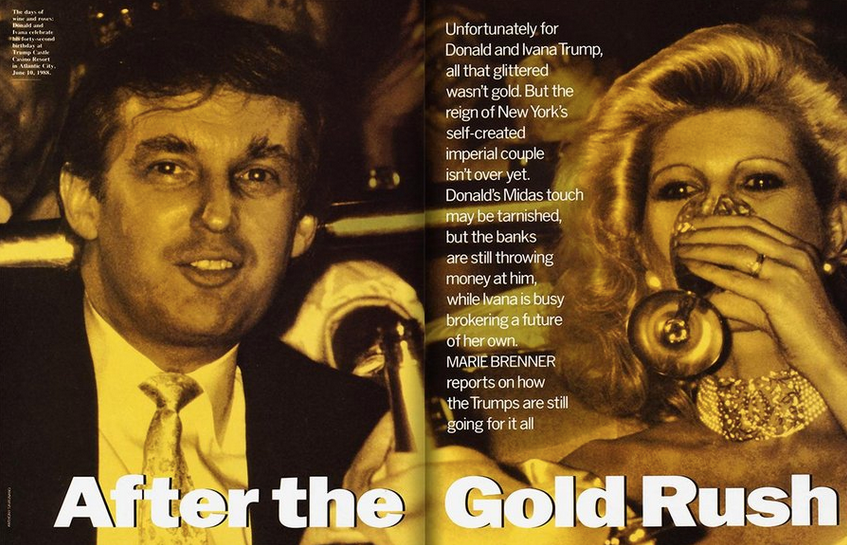 18 Real Things Donald Trump Has Said About Women
Related
Popular in the Community