Republican presidential candidate Donald Trump said on Monday that he would like to punch in the face a protester who was escorted out of one of his rallies, the latest episode in which the GOP frontrunner has encouraged physical violence against his detractors.
Trump accused the protester of trying to fight security guards on his way out of a rally in Las Vegas, something that did not appear to be the case.
Trump has encouraged physical violence at his rallies before.
He condoned his supporters' actions after they beat up a Black Lives Matter activist at a rally in November. Last week, Trump applauded two audience members who tackled a protester and even invited them up to the stage to speak to the crowd.
Few other presidential candidates seemed to receive more taunting from Trump than former Florida Gov. Jeb Bush, who bowed out of the race on Saturday. He repeatedly taunted Bush as "low energy," said he should stop speaking Spanish and told him to pipe down during a Republican debate. Bush, to his credit, at least tried to stand up to Trump and called him out as a bully.
Trump's entire campaign has been about bullying from its inception. During his campaign announcement, he said that Mexico was sending criminals and rapists to the United States. He has also proposed banning all Muslims from entering the U.S.
Even Pope Francis has been the target of Trump's bullying after suggesting that the GOP presidential candidate was not Christian in light of his proposal to build a wall between the U.S. and Mexico. Trump called the comment "disgraceful" and accused the Pope of being a pawn of Mexico.
Despite his bullying, Trump is doing well in the election. He has won the New Hampshire and South Carolina primaries and is poised to do well in Tuesday's Nevada caucus.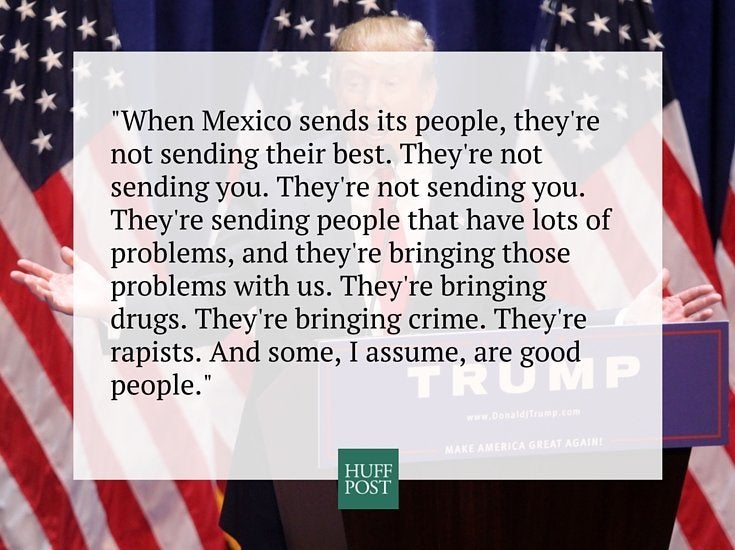 9 Outrageous Things Donald Trump Has Said About Latinos