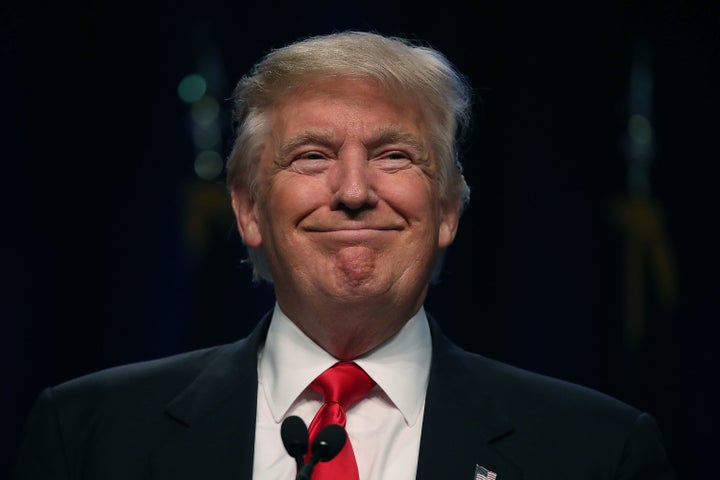 Sixty-one percent of these voters think Trump is unqualified to be the president of the United States, according to a Quinnipiac University poll released Thursday. Even 17 percent of Trump supporters said the Republican nominee wasn't qualified to hold the office, the poll found.
Clinton's numbers are nearly the opposite, with 62 percent of respondents saying she is qualified for the job.
Of course, people consider more than qualifications when deciding who to vote for. Some people will likely vote for their preferred party's nominee regardless of what they think about the person. And some people might not vote at all, even if they consider a certain candidate qualified to be president.
Still, the numbers in the new poll may represent something of a historic precedent, The Washington Post's Greg Sargent explained. Voters haven't often been polled on whether they consider candidates to be qualified because it's been less of an issue in past elections, he wrote, but he still was able to dig up some relevant data. For example, 55 percent of people said in a 2008 NBC News/Wall Street Journal poll that GOP vice presidential nominee Sarah Palin would not be qualified to take over as president if Sen. John McCain (R-Ariz.) won the election and was unable to fill the role.
According to Sargent's analysis, the only major-party presidential or vice presidential candidate who has been viewed as less qualified than Trump was Dan Quayle ― 65 percent of people in a 1992 Time/CNN poll said Quayle wasn't qualified to take over for President George H.W. Bush.
Although a strong majority of Americans believe Clinton is qualified, 55 percent said she wasn't honest enough to be president, Quinnipiac found. Many likely voters also don't consider Trump honest enough, but he fares better than Clinton on the issue ― 48 percent of respondents say he's not honest enough to be president, and 50 percent say he is.
The poll also asked likely voters whether they generally consider the candidates to be honest people. Most people do not. Sixty-five percent of respondents said they don't consider Clinton an honest person, and 57 percent said the same of Trump.
"Despite terrible marks on honesty, despite what voters perceive as a level of arrogance that puts her above the rules, voters say almost 2-1 that Hillary Clinton is qualified to be president, and say by a wide margin that Donald Trump is not qualified," said Tim Malloy, assistant director of the Quinnipiac University poll, in a statement.
But Clinton did score significantly higher than Trump on number of key issues in the poll: People believe she has the right kind of experience to president (while Trump does not), cares about average Americans (while Trump does not) and is level-headed (while Trump is not). Voters also think she would do a better job than Trump on immigration, and they trust her more than the GOP nominee when it comes to making decisions about sending U.S. troops overseas and handling foreign policy.
The Quinnipiac University poll surveyed 960 likely voters nationwide from Sept. 8-13, using live interviewers to reach both landlines and cell phones.
Popular in the Community