President Donald Trump expressed the extent of his knowledge on voter ID laws Wednesday when he said that buying a box of cereal requires identification.
"The Republicans don't win and that's because of potentially illegal votes," Trump said, without evidence. "When people get in line that have absolutely no right to vote and they go around in circles. Sometimes they go to their car, put on a different hat, put on a different shirt, come in and vote again. Nobody takes anything. It's really a disgrace what's going on."
He then added, "If you buy a box of cereal — you have a voter ID."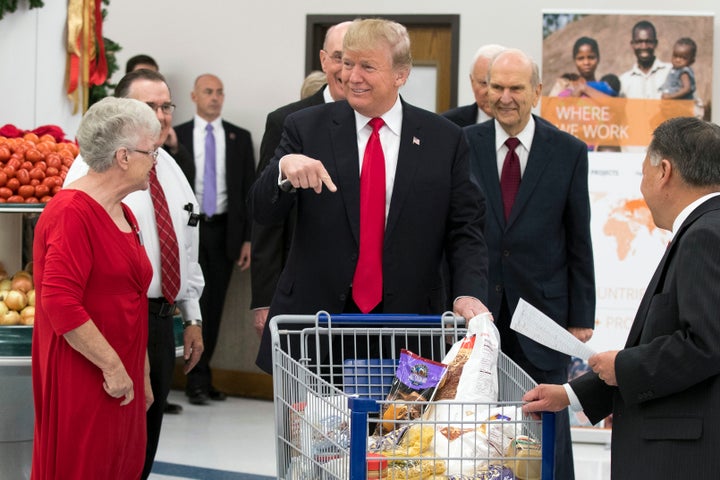 There's a lot to unpack here, which The Daily Caller did a very thorough job of not doing. Is the president saying buying cereal requires identification? Maybe he's referencing that some businesses require a photo ID when paying with a personal check? Or maybe he means to suggest that for certain individuals, a box of cereal itself could act as identification (we're looking at you, Toucan Sam, Tony the Tiger, Cap'n Crunch and that Trix rabbit).
This is at least the second time the president has suggested identification is needed to buy groceries. In a July rally in Florida, Trump boasted about his supposed knowledge of both identification laws and grocery shopping.
"You know, if you go out and you want to buy groceries, you need a picture on a card. You need ID," Trump said at the time.
The July statement caused even The New York Times to ask: Has this man ever shopped at a grocery store before? The publication talked to close friends and personal associates of Trump, who could not confirm the president has ever shopped at a grocery store.
The White House did not immediately return a request for comment.
Popular in the Community