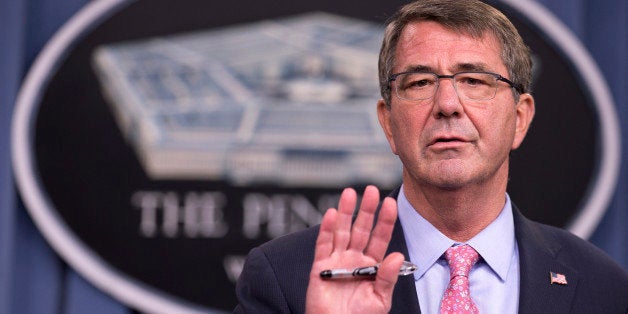 Co-authored by Liz Ullman

Dear Mr. Secretary:
I am writing to make you aware of and ask your assistance in stopping the abusive, aggressive, and career-killing investigations being conducted by the Army's Criminal Investigation Command ("Army CID") against National Guard men and women who participated in the Guard-Recruiting Assistance Program (G-RAP). The lead generation program was instituted in 2005 to quickly fill the ranks during a time of multiple overseas combat obligations. And it was successful in bringing the National Guard back to its end strength.
In February 2014, Army leadership testified in front of the of a Senate subcommittee on Financial and Contracting Oversight that there was close to $100 million in G-RAP fraud perpetrated against the government. Subsequent investigations found that there was some fraud, but more on the magnitude of $2-3 million. In a massive effort to save face and justify their exaggerated testimony, the Army brought 200 CID agents onto active duty to scour the country in search of any possibility (remote or not) of fraud. Instead, CID has been intimidating and ruining the careers, lives and bank accounts of thousands of Guard members who followed the rules that they were given, and those soldiers are now being persecuted for purported rules that did not exist, were never communicated or frequently changed (60 times over seven years). Mr. Secretary, the vast majority of soldiers participating in the program did the right thing, and further, they did exactly what they were asked to do. And still, many are being set-up as scapegoats who must now prove their innocence to the Army in court proceedings across the country.
The people under investigation by the Army CID are citizen-soldiers and veterans. CID, however, has no constitutional jurisdiction over civilians or Title 32 Guardsmen. Yet, with a flash of a badge and relying on the individual's code of honor and dedication to military authority, they demand personal information including DNA samples. And through allegations and innuendo, they embark on proving a crime rather than investigating one. We have seen numerous acquittals by juries, several pre-trial diversions (where the government later declines to prosecute), and instances where charges were completely dropped. In other words, upon further examination, CID's evidence of "fraud" fell woefully short, but not before ruining the soldier's life.
Over 106,000 people enrolled to represent the Guard as Recruiting Assistants between 2005 and 2012, and for those who are investigated, the price they are paying for their loyalty is dear. Take for example one soldier in Colorado. After being indicted, paying for a private defense attorney, going to court and being found innocent, he was still administratively separated from his National Guard service. He was then given a debarment, which places his job in jeopardy--a heavy price to pay for innocence--all from unsubstantiated allegations from the Army CID that a jury flatly rejected within 15 minutes of deliberation. Then, there is the story of two separate members of Special Forces charged with felony theft. But with the charges dropped, they still faced career-ending punishments, including a GOMOR, canceled deployment, separation from the Guard, and then debarment. And this does not take into account the financial toll on these families.
Essentially, by the time the Army CID approaches soldiers (sometimes at their civilian places of work), they are presumed guilty, but CID's heavy-handedness does not end there. CID tactics include intimidating witnesses, misconstruing witness interview summaries to trump up charges, surveilling soldiers, and demanding that soldiers submit to polygraph examinations. Army leadership has ordered soldiers to submit to CID interrogations--a clear violation of the soldier's Fifth Amendment rights. Some investigated soldiers have also been administratively flagged, pending the results of the investigation, for upwards of two-years and counting, which denies them their education benefits, promotions, and security clearances. These are not tactics the Army should be proud of, much less condone. If fraud were perpetrated, it should be clear by now who is responsible. The cost of this five-year investigation has far exceeded, at taxpayer expense, the amount that has been recovered. That the fraud was substantially less than originally estimated should be a cause for celebration; instead it is justification to continue this prolonged investigation by 200 CID agents who have resorted to harsh, extreme, and shameful tactics to justify an erroneous initial estimation and misrepresentation to Congress.
Soldiers feel betrayed by the country they swore to defend. From an investigated soldier, a Purple Heart recipient: The damage done by a gov't that I supported with my all, turning on me and 20,000 fellow soldiers. I am not sure this wounding will ever heal. I will move on and do my best while trying to deal with chronic physical and emotional/psychological pain born from my service in war. I am 100% Combat Disabled - I have 20+ years of service (Combat and Peacetime) as an Airborne Ranger. I feel betrayed by the country that I served and gave my all to. I never committed fraud and only want what is best for my country.
I implore you, as Secretary of Defense, to use your authority to demand the Army cease and desist the abusive and aggressive tactics of the Army CID, question the necessity of continuing this five-year investigation, report to Congress the accurate amount of fraud, and stop making honorable and innocent soldiers into scapegoats.
Calling all HuffPost superfans!
Sign up for membership to become a founding member and help shape HuffPost's next chapter