Hey everyone. How are you? Just checking in because this doozy of an election cycle is starting to show. We're all a little punch drunk and some of us aren't making much sense anymore.
Pinsky is a board-certified internist. And his legitimate medical credentials may make him seem qualified, to the average viewer, to present such claims. But it couldn't be less true.
Medical professionals should avoid speculating on a person's health if that person is not a patient. Not only does it have the potential to be inaccurate, it could be considered unethical.
"'Diagnosing' someone at a distance who you haven't examined is closer to trying to be a psychic than a doctor," Arthur Caplan, the founding director of New York University's Division of Medical Ethics, told The Huffington Post. "It's impossible to have a complete picture of that person's medical history so there's a chance they can be mistaken."
Why speculation is dangerous
Pinksy told the outlet that he examined Clinton's public medical records and took issue with several areas. He highlighted a couple of her conditions ― deep vein thrombosis (blood clots in the legs) and hypothyroidism (an underactive thyroid gland) ― and then proclaimed deep concern about how her physicians are addressing them.
Pinsky pointed out that Clinton's records showed she has been taking the blood-thinner medication Coumadin to address the blood clots, which he believes is an outdated method of treatment. (In fact, it's a common and safe medication as long as it's carefully monitored.)
Pinksy also highlighted that Clinton had to wear prism glasses after she suffered a concussion.
"That is brain damage, that is affecting her balance," he said.
A State Department spokesperson said the concussion "was not severe," according to the New York Times and that Clinton wore the glasses for a period of time because they helped her see better following hitting her head. While concussions can lead to mild brain injuries, they also do heal. The exact state of Clinton's brain health is up to Clinton's doctors to determine (which is not Pinsky. Or, shockingly, Donald Trump's spokesperson).
"'Diagnosing' someone at a distance who you haven't examined is closer to trying to be a psychic than a doctor."

- Arthur Caplan, founding director of New York University's Division of Medical Ethics
These kinds of statements are potentially damaging because they could be taken as fact since they are delivered by a doctor, Caplan says. Again, Pinsky is not Clinton's doctor. He has never medically evaluated her. He does not have access to many of her records. He was not present at any of her appointments. That means he can not authoritatively say whether or not her health care plan is effective.
"Without examining them personally, you're likely to be wrong, and you're likely to assign a 'diagnosis' to them that has the potential to create political consequences for that person," Caplan explained.
At the end of his KABC interview, Pinsky did say that physicians should avoid making definitive claims in the media about a candidate's health or their cognitive or physical functioning as a result of their wellbeing.
"From my perspective, we shouldn't be doing any deep, analytical concluding in cases like this," Pinsky said. "But I think clinicians have an obligation to help people interpret what's going on in the press because there's so much nonsense out there."
Despite this well-meaning admission, the statements Pinsky ― and other medical professionals ― make like this hold merit with a general audience. It doesn't matter if they speak in absolutes. The speculation may be damaging enough.
A spokesperson told The Huffington Post that Pinsky discussed the debate over candidates' health in another recently aired KABC radio show with Jessica Levinson, a clinical professor of law at Loyola University. The spokesperson directed readers to check out the podcast episodes to hear Pinsky address the topic.
Trump also gets this treatment
Of course, Clinton isn't the only candidate whose health has been singled out. GOP nominee Donald Trump has also received the same medical speculation and scrutiny, but for his mental health.
This viewpoint is incredibly stigmatizing for those with mental health issues, many of whom successfully work in positions of leadership. (There are plenty of other things that are bad for leadership ― like xenophobia, racism and inciting violence ― but that's another story.)
Pinsky also weighed in on Trump's mental health. In an interview with CNN's Don Lemon, he ruled that Trump didn't fit the clinical definition of "insane" but also mildly speculated whether or not Trump could have bipolar disorder or some other mental health disorder.
The barrage of expert commentary in the media prompted the American Psychiatric Association to reaffirm their guideline, commonly known as "The Goldwater Rule," that practicing professionals should not speculate on the candidates' underlying mental health. Doing so, APA president Maria A. Oquendo said, "could very well have eroded public confidence in psychiatry."
"Mental health 'diagnoses' in the media poses a risk of transforming what's considered 'malicious' or 'evil' into psychobabble," Caplan said. "If someone's running for office, I think you have to take them at their word. Giving psychoanalytical or psychological explanations for their behavior or their underlying motivations seems to devalue mental health as a whole."
Stop using health as a method of mudslinging
Recirculation of Pinsky's most recent "insight" is clearly a play to make a case as to why Clinton is unfit to be president. It's not totally unheard of, nor is it a one-sided tactic. Both Republicans and Democrats are guilty of this behavior.
The real issue is the use of a candidate's health as a method of mudslinging. If everyone is truly honest with themselves, the desire to know every detail about a candidate's medical background has nothing to do with their actual wellness. It's for ammunition.
"People need to realize what's motivating this trend is likely not some genuine interest in a person's health, it's all politics."
"People need to realize what's motivating this trend is likely not some genuine interest in a person's health, it's all politics," Caplan said. "It's mainly used for talking points that might sway the political equation."
So, let's focus on the real issues like the candidates' positions on foreign policy, human rights, health care, the economy and immigration. And let's leave the medical diagnoses and treatment recommendations to the few specific medical professionals who actually deliver care to the candidates.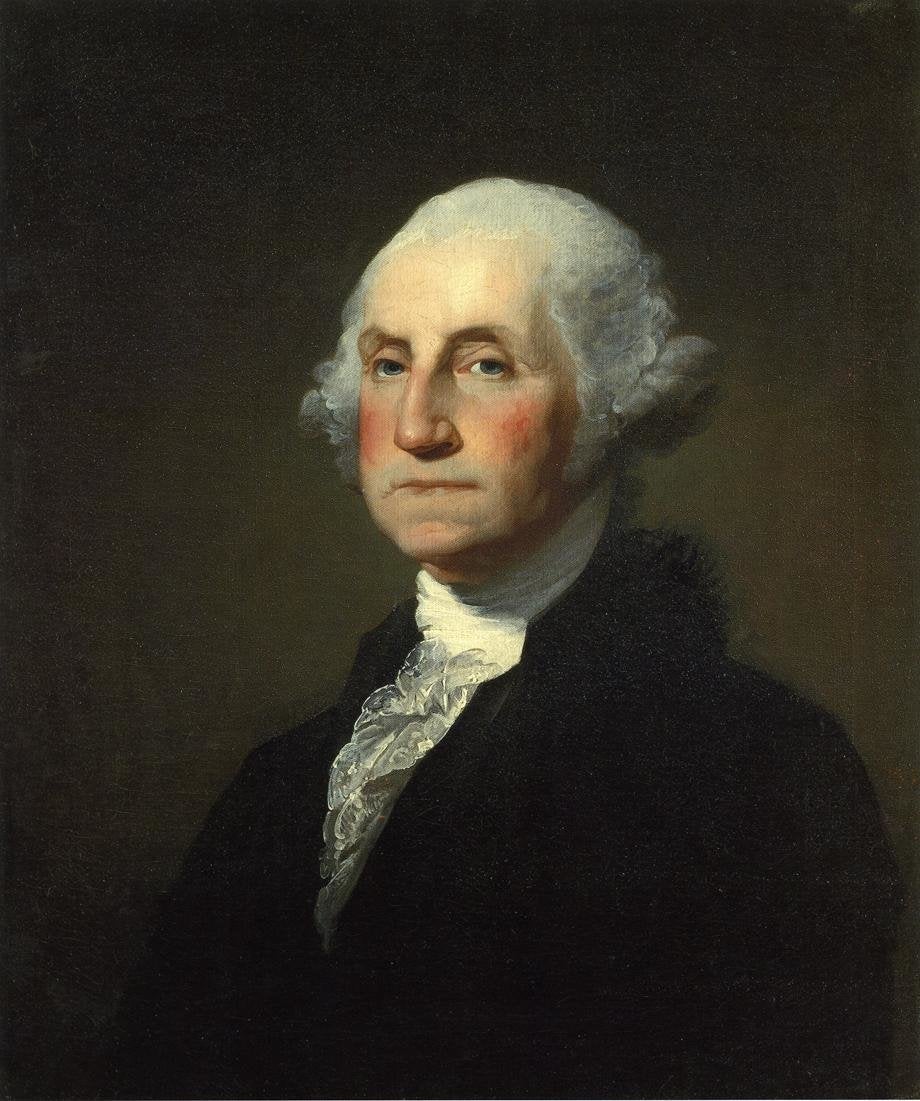 7 Most Charitable US Presidents