A group of protesters held a candlelight vigil outside the Washington D.C. home of Jared Kushner and Ivanka Trump on Monday night to ask for the couple's help in saving an Obama-era program.
Recipients of DACA, also called Dreamers, have been distressed over the news. The end of DACA would mean the inability to renew work visas as well as a heightened risk of deportation. It would also rip 700,000 people from the U.S. workforce.
On Monday, a group of Dreamers urged the first daughter and her husband to help keep DACA alive.
While some members of the GOP agree with Ryan, many have voted against legislation that would allow young, undocumented immigrants to remain in the country.
Before You Go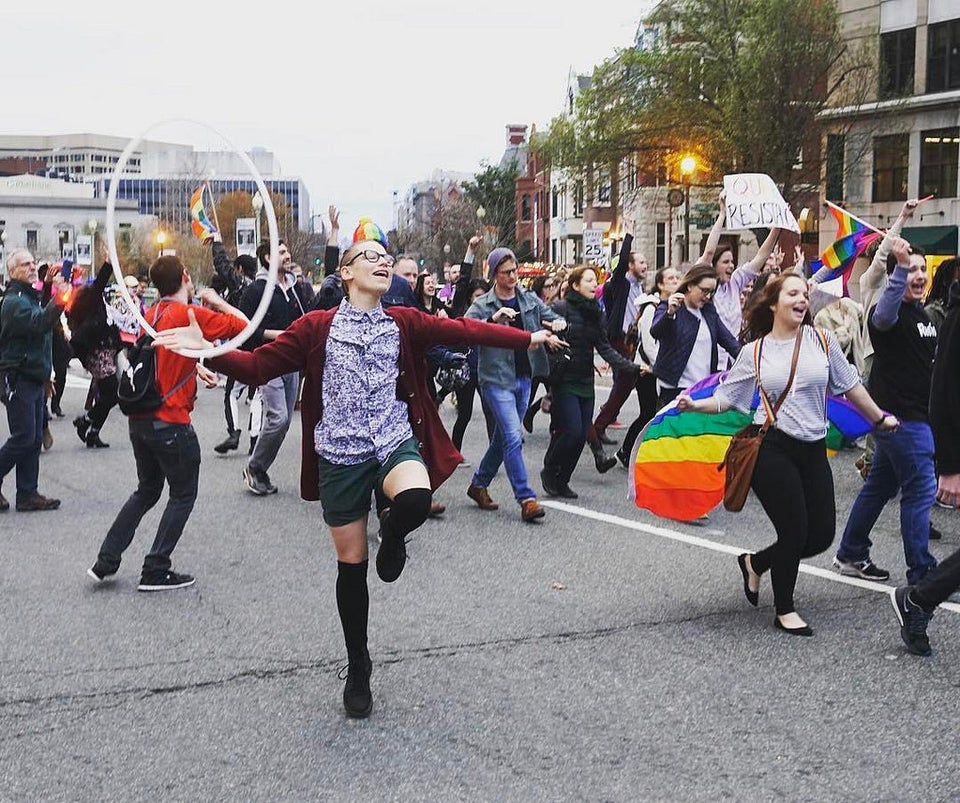 Dance Protest Outside Ivanka Trump's House
Popular in the Community