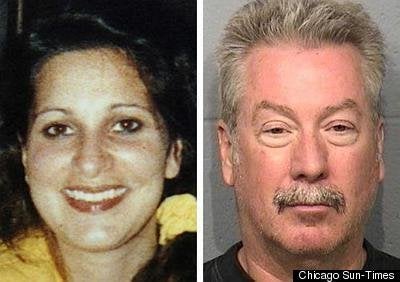 After a renowned pathologist testified that the 2004 death of Drew Peterson's third wife Kathleen Savio was a homicide on Friday, Peterson's defense attorneys tore into the doctor--who then said that a Fox News producer helped him perform the autopsy.
Michael Baden, former chief medical examiner of New York City testified Friday that Kathleen Savio not only drowned in her bathtub, she was beaten, according to the Associated Press. But during cross-examination, Peterson attorney Joel Brodsky questioned Baden's motives for coming to that conclusion, "contending he was determined to reach the conclusion to please his bosses at Fox News," the Chicago Tribune reports.
During cross-examination, Michael Baden acknowledged that a producer for Fox News host Greta Van Susteren helped him with the autopsy on Kathleen Savio by taking photos and moving the body.

"One always needs an assistant during an autopsy and there was no one else available," Baden said.
"The producer that 'On the Record' sent to cover this story was Steph Watts...who no longer works for Fox News," Meade Cooper, executive producer of Van Susteren's "On the Record" told TVNewser. "To my knowledge, he did not participate in the autopsy - he only filmed the procedure which is what was aired on the show."
Savio's family asked Baden to conduct an autopsy in 2007 after the disappearance of Peterson's fourth wife, Stacy Peterson, AP reports. Savio's death was originally classified as an accident, but was reclassified as a homicide.
Watts took to his blog after news of his involvement in the autopsy got out--saying he never touched Savio's body and only recorded the event. Watts wrote:
The family of Kathleen Savio, weary of the State Attorney's office, discussed with me having an additional private autopsy done, but knew they could never afford such an expensive endeavor. I took their interest to Dr. Michael Baden, and he volunteered his time. I was already in Chicago covering the case, and accompanied Dr. Baden on every endeavor while he was in town. I asked permission of the family to be in the room with Dr. Baden while the autopsy was performed, and they agreed. I agreed with the Savio family that I would only film Dr. Baden, and no images of the body would ever be filmed or aired. The family knew Dr. Baden would be reporting his findings, whichever way they concluded. During the autopsy, which lasted approximately 3 hours, I took extensive notes and shot video. I never had any physical contact with the body of Kathleen Savio, nor participated in "performing" the autopsy in any way.
Despite the strange news of Fox News controversy, Baden's testimony did not bode well for Peterson, who has been charged with first-degree murder in connection with Savio's death.
Baden said he believes Savio was beaten up and placed in the bathtub where she was drowned, and evidence of blunt force trauma and hemorrhage of the diaphragm supported his theory, the Tribune reports.
The defense tried to downplay the bruises by suggesting they were the result of rough sex or clumsiness.
"You can get a lot of injuries from rough sex, but a hemorrhage of the diaphragm is not one of them," Baden said.
The hearing, which has brought testimony from nearly 70 witnesses, will determine what hearsay evidence Judge Stephen White will allow a jury to hear. White plans to seal his ruling because he fears it could prejudice potential jurors.
A trial date for Peterson could be set as early as next week.
Support HuffPost
The Stakes Have Never Been Higher
Related
Popular in the Community