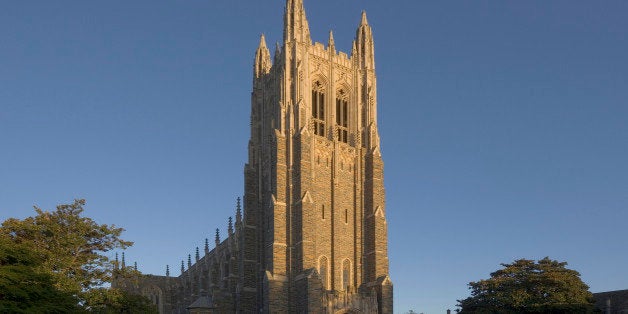 When I meet someone for the first time and share that I attend Duke University, I'm often asked about my fondness for Duke Basketball. It goes without saying that sports are an integral component of our campus culture. The most extreme of us abandon our campus housing assignments, brave sub-freezing winter temperatures, and sleep outdoors for as long as 10 weeks to catch our annual rivalry game against the University of North Carolina. Like many Dukies, becoming a "Cameron Crazie" and joining the most iconic student section known to college hoops was a critical factor in my decision to attend.
However, when my first basketball season at Duke came around, this excitement was met with frustration as soon as I overheard "that's so gay" and "bitch" mixed in with cheers of "Let's go Duke!" and "Go, Devils, Go!" The message was not hitting home with many of my peers despite an inspiring "You Can Play" video, which affirms LGBTQ individuals prior to every home basketball game. These instances were not limited to my times in Cameron Indoor Stadium, though, as I was also called a "fag" by a hall-mate. Many of my classmates had shared these experiences and witnessed others, which inspired four of us to create a photo project that would raise awareness about the impact of slurs used against sexual and gender minorities.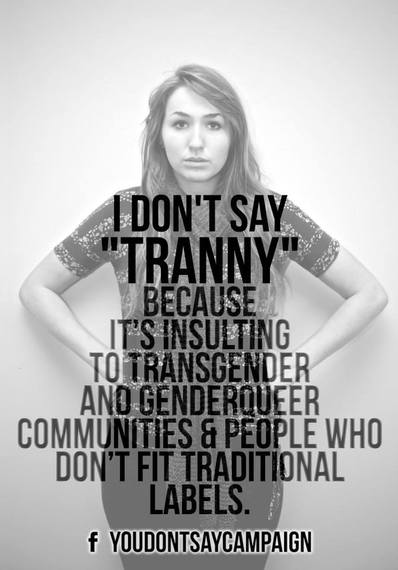 The first installment of our You Don't Say? Campaign soon went viral. That being said, critical comments on our campaign's Facebook page remarked that our campaign was limited in scope and notably left out other widespread slurs such as the N-word and "retarded." Nonetheless, our first set of photos was successful in starting important conversations on campus about the power of words.
We rode the momentum of the campaign until this fall and football season, but my passion for the game was again distracted by occasional jeers of "pansy" and "faggot" geared towards the opposition. At that point, we knew it was time to bring the campaign back -- this time directly targeted at the athletics community, firmly believing that fans and players deserve to enjoy games and compete without having their identities threatened.
Efforts to dispel homophobia and other forms of discrimination in the world of sports have become increasingly relevant. There's been a remarkable uptick in openly-LGBTQ professional athletes. Last summer, FIFA investigated the Mexican Football Federation for fans' use of the word "puto" at the World Cup. Most recently, the International Olympic Committee decided last month to add sexual orientation to the non-discrimination language in the Olympic Charter.

Though some Duke fans aren't exactly on board with our campaign's messaging, I'm fortunate to attend a school where many of the student-athletes not only understand the importance of these issues, but also are fighting the battle against discrimination in a more than impressive fashion.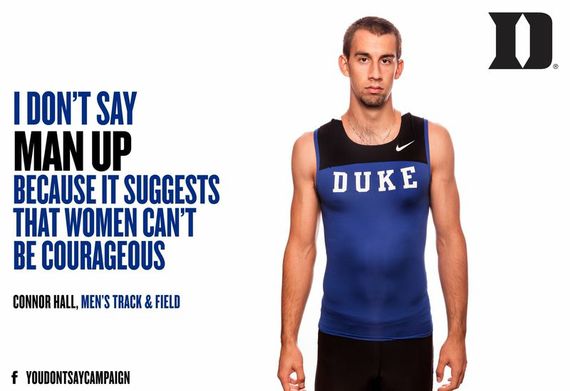 You Don't Say? Campaign co-founder Jay Sullivan and I approached Duke's vibrant Athlete Ally chapter to conduct a re-installment of the You Don't Say? Campaign. We could never have anticipated the tremendous turnout we received from our school's student-athletes. More than 40 members took time out of their hectic practice and academic schedules to stand up for causes they believe in and attest to the power of language. I am proud of my peers for leading by example in challenging marginalizing language and bias both on and off the field, building safer and more inclusive communities, and validating the identities and experiences of people of all backgrounds.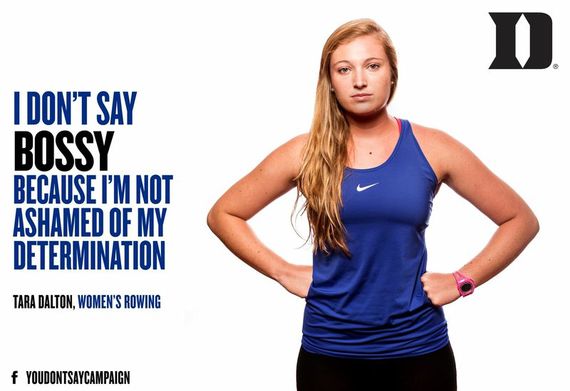 I encourage you to check out this new installment of the You Don't Say? Campaign, which speaks to issues of racism, xenophobia, physical and mental ableism, sexism, homophobia, trans*-phobia, mental health, and sizeism. The views expressed don't represent those of a particular entity, rather those of the individuals depicted, as all athletes chose their own words and phrases. You may choose to continue using the words and phrases included in the campaign, but I hope that you think twice about the words you use and whom you might be alienating in the process. What is it that YOU don't say?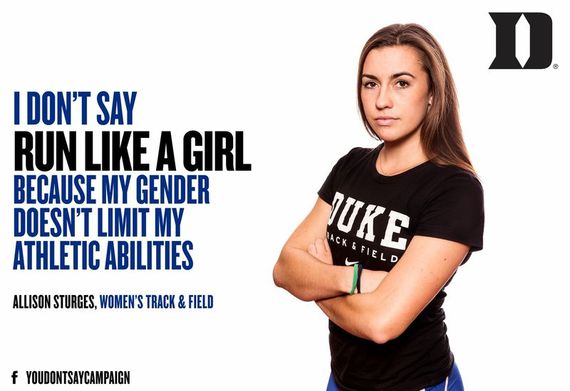 Photos by Shayan Asadi/You Don't Say? Campaign
REAL LIFE. REAL NEWS. REAL VOICES.
Help us tell more of the stories that matter from voices that too often remain unheard.