Co-authored by Natalie Bridgeman Fields, Founder and Executive Director of Accountability Counsel, a non-profit organization that amplifies the voices of communities around the world to protect their human rights and environment.
In a recent exposé, journalists from Reveal at The Center for Investigative Reporting exposed an accountability gap that has allowed the United States Department of Agriculture (USDA) to pour over $130 million of development assistance into projects run by Planet Aid. USDA continues to invest in Planet Aid even after being presented with evidence that their projects are tied to a corrupt and abusive cult. While many aspects of this report yield troubling lessons for U.S. taxpayers who are footing the bill, the one that struck a chord here at Accountability Counsel was the final conclusion - there is no policy framework at USDA preventing harm and abuse, and no accountability system committed to uncovering, investigating, and remedying harm to victims of USDA-funded projects.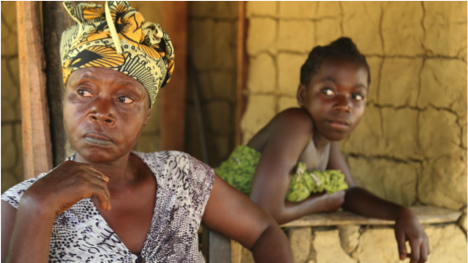 The Reveal investigation demonstrates harm from lack of oversight and accountability with just one aid recipient, at one institution. As lawyers for communities around the world harmed by internationally-financed development projects, we know that this Planet Aid scheme is the proverbial tip of the iceberg. This conclusion applies not just to USDA, but to the more than 20 U.S. federal agencies that invest in development abroad, representing at least $65 billion a year in aid and financing. Until U.S. agencies adopt both a strong policy framework and a robust accountability system that can deliver remedy, we have no way to ensure that U.S. investment is reaching its intended beneficiaries and is doing more good than harm.
To date, only one U.S. federal agency - the Overseas Private Investment Corporation (OPIC) - has gotten even part way there. While OPIC has created policies designed to avoid harm and abuse tied to an accountability framework, it still lacks the critical remedy piece. Our case supporting Liberian communities to use OPIC's Office of Accountability shows why this missing remedy piece of the framework matters.
In Liberia, OPIC's failed investment into Buchanan Renewables' biomass project drove farmers into poverty, contaminated water, and involved sexual abuse of local women, among other catastrophes. As a result of a community-led complaint, an OPIC Office of Accountability investigation affirmed many of the community's allegations. Whereas USDA has made no acknowledgement of wrongdoing in the Planet Aid situation and has failed to investigate, the OPIC findings were an important public acknowledgement that OPIC failed. The OPIC investigation also uncovered a more systemic failure to ensure that human rights and environmental risks of OPIC's investments were dealt with appropriately. As a result, OPIC has recently increased its due diligence staff and is undergoing a full, public review of its human rights and environmental policies. These positive fixes are critical to OPIC avoiding a repeat of the harm that resulted from the Buchanan Renewables investment. They show progress toward a good policy and accountability framework from which USDA could learn.
However, even after all of the positive systemic impact from their complaint, the communities in Liberia are still suffering. They are worse off than they were before OPIC made its investment. To be truly accountable for its failure, OPIC must deliver remedy for people harmed by its investments. If OPIC gets this right, all federal agencies - including USDA - can benefit from the model it creates.
What would U.S. agencies getting it right look like? Accountability structures must ensure that confirmed allegations of abuse tied to projects or investments result in the power to correct mistakes, so that people's rights and dignity and the environment are respected where aid and investment hit the ground. OPIC has the chance to lead by example through creation of, for example, a remedy fund tied to its accountability framework. This fund could be paid into through insurance or bonds and could then deliver compensation to victims and make good on the promise the United States has made to its taxpayers - that OPIC's investments help "solve critical development challenges."
For OPIC, USDA, and all of the U.S. agencies involved in development aid and finance, we can't make progress on closing these accountability gaps soon enough. Our own clients in Liberia, victims of Planet Aid schemes, and millions of others harmed by U.S. development spending each year, are still waiting for remedy from a system not designed to deliver it. Our country's tremendous resources can do tremendous good - or harm - and it's up to all of us to get it right.
Popular in the Community