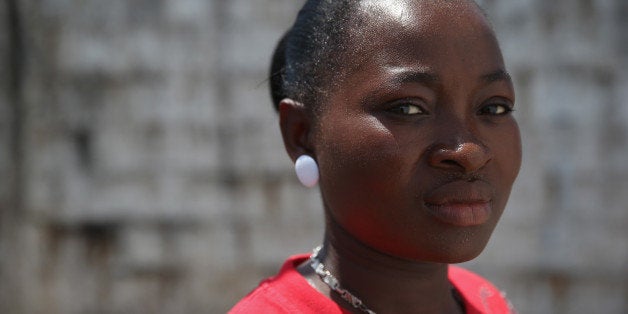 In Sierra Leone, 76 percent of households said they would not welcome someone who was infected with Ebola back into their community -- even if that person has recovered -- according to a UNICEF study.
Those survivors being discriminated against, however, could be impactful players in stopping the epidemic and caring for those who are infected -- particularly children.
As Reuters reported last week, survivors can play vital roles on the frontline of the epidemic because of their built-in immunity to the disease, Sierra Leone officials said. Ebola survivors -- "who can provide [infected] children with the love, care and attention they so badly need," according to UNICEF's Roeland Monasch -- can alleviate parents and care workers wanting to aid ailing loved ones, but also hesitant to put themselves at risk of contracting Ebola.
Alhaji Moijue Kaikai, Sierra Leone's social welfare minister, is one of the voices advocating to put an end to the stigma and utilize survivors in combating the epidemic.
"People who have survived Ebola give hope to others who are still fighting the disease," he said last Thursday, according to Reuters. "We need to accept survivors and welcome them back to our families and our communities."
Regional efforts have begun following the minister's wishes.
As a means of both ending the stigma and helping survivors deal with the psychological aftermath of the disease, the Ministry of Social Welfare, Gender and Children's Affairs -- with support from the U.S. Centers for Disease Control and Prevention (CDC) and UNICEF -- has organized a series of gatherings over the next several months uniting Ebola survivors to share their experiences and discuss ways of helping infected community members. The first meeting brought together 35 survivors in Kenema, a hard-hit city in Sierra Leone, last week, according to UNICEF.
The World Health Organization (WHO) -- which announced on Tuesday it hopes to test two experimental versions of an Ebola vaccine as early as January, the Associated Press reported -- has tallied more than 4,500 deaths since the outbreak began roughly 10 months ago, mostly in the West African countries of Sierra Leone, Liberia and Guinea. On Oct. 14, the organization claimed there could be 10,000 new cases of the disease per week in about two months, if global leaders fail to improve the dire situation.
Support UNICEF's efforts to combat Ebola through the fundraising widget below.
Calling all HuffPost superfans!
Sign up for membership to become a founding member and help shape HuffPost's next chapter
BEFORE YOU GO