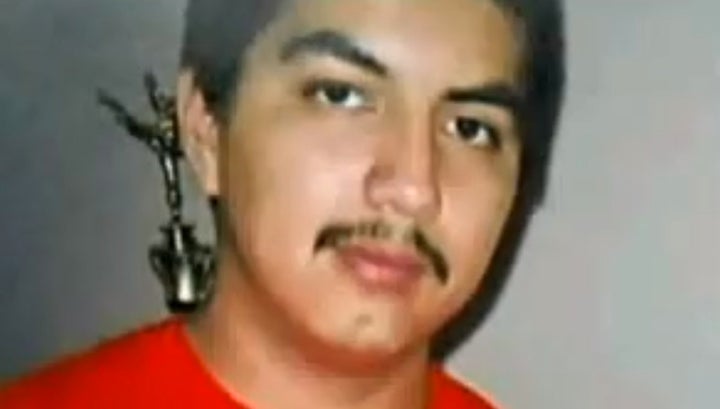 Jury selection began today in the triple murder trial of an undocumented immigrant whose story ignited a firestorm of controversy around San Francisco's "sanctuary city" policy towards turning illegal immigrants in to federal authorities.
25-year old El Salvador native Edwin Ramos is accused of opening fire on a car containing 48-year old Tony Bologna and his two sons as the family was stopped at an intersection in San Francisco's Excelsior neighborhood on June 22, 2008.
Prosecutors allege that Ramos, a member of the MS-13 gang who illegally entered the country as a young child, misidentified one of Bologna's sons as a member of a rival gang.
[The] surviving son testified at Ramos' preliminary hearing in 2009 that he saw Ramos flash a gun from inside the partly opened window of the other car and begin "mugging" at them before shots were fired.

Ramos has admitted to driving the car but told investigators that another man inside the car fired the shots.
While prosecutors have claimed Ramos was combing the area at the time of the shooting for rival gang members hoping to retaliate for another gang-related shooing in the Mission district earlier that day, Ramos' attorneys insist that the defendant was just driving some friends around in his car when one of them, Wilfredo "Flaco" Reyes, unexpectedly opened fire on the Bologna.
"He said that he had no idea that Wilfredo would do something like that in his car," Marla Zamora, one of Ramos' attorneys, told the San Francisco Examiner.
Police have so far been unsuccessful in their efforts to locate Reyes.
The case drew national attention when it was revealed that Ramos had been arrested numerous times in the years leading up to the shooting but was never forced to leave the country because of his undocumented status.
Only months prior to the shooting, police pulled Ramos over during a routine traffic stop in the Tenderloin and his passenger, 20-year old Erick Lopez, attempted to flee and was seen by attendant police tossing a handgun in the gutter.
Ramos was also pegged for assaulting a man on a Muni bus in 2003 and attempting to rob a pregnant woman the following year.
Even though Ramos had been in and out of the California penal system for much of his teenage years, San Francisco authorities never turnd him over to U.S. Immigration and Customs Enforcement due a 1989 decision by the Board of Supervisors declaring San Francisco a "sanctuary city" for undocumented immigrants. Under such policy, local law enforcement is prohibited from turning undocumented immigrants in to authorities at the point of their arrest.
Many in law enforcement, such as former SFPD chief and current District Attorney George Gascon, support "sanctuary city" policies because they allow local police departments to maintain better relationships with communities comprised with high concentrations of undocumented immigrants.
The law was later amended in 1992 to allow the city to contact federal immigration officials in the case of an undocumented immigrant committing a felony; however, a loophole was left open for people under the age of 18, which is how Ramos was able to stay in the country after his two teenage assaults.
Some have claimed that this loophole increased crime and was largely responsible for the murder having happened. It became a cause celebre in much of conservative media, with talking head Bill O'Reilly calling the city "completely out of control" for allowing it to go on.
The Bologna family tried to sue the city in 2010 for liability in the shooting, but a judge dismissed the suit, noting that "[cities] generally are not liable for failing to protect individuals against crime."
Ramos, who has pled not guilty, is being charged with three counts of murder, gang membership and illegal use of a firearm. If convicted, he faces life in prison without parole.
Despite heavy public pressure, then-San Francisco District Attorney Kamala Harris declined to pursue the death penalty in the case, despite heavy public pressure, owing to her campaign pledge to refrain from advocating for capital punishment.
Related
Popular in the Community