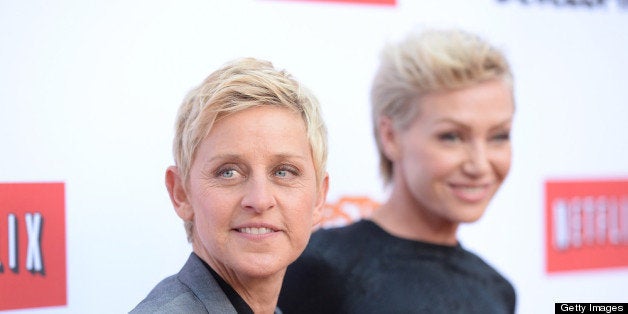 Rhetorically speaking, how many mansions does one celebrity couple actually need? Add this Santa Barbara stunner to the real estate portfolio of Ellen DeGeneres and Portia de Rossi. Public records don't yet say what they paid for it, but it had been listed at $26.5 million.
Think large scale here. The two-story, 10,500-square-foot home was built in the late 1920s using locally quarried stones and sits on 9.8 acres of land. The living room is 800 square feet; there are nine fireplaces and a Roman column that dates from 200 B.C. stands in the gardens.
Lookie-loos needn't bother making the trip because the house, gated of course, has a quarter-mile driveway and you can see nothing -- nothing -- from the road. Property records also show that the couple purchased a 3.8-acre plot right next door, although we can't imagine they have plans to expand the villa. The extra land is more likely another attempt to ensure their privacy.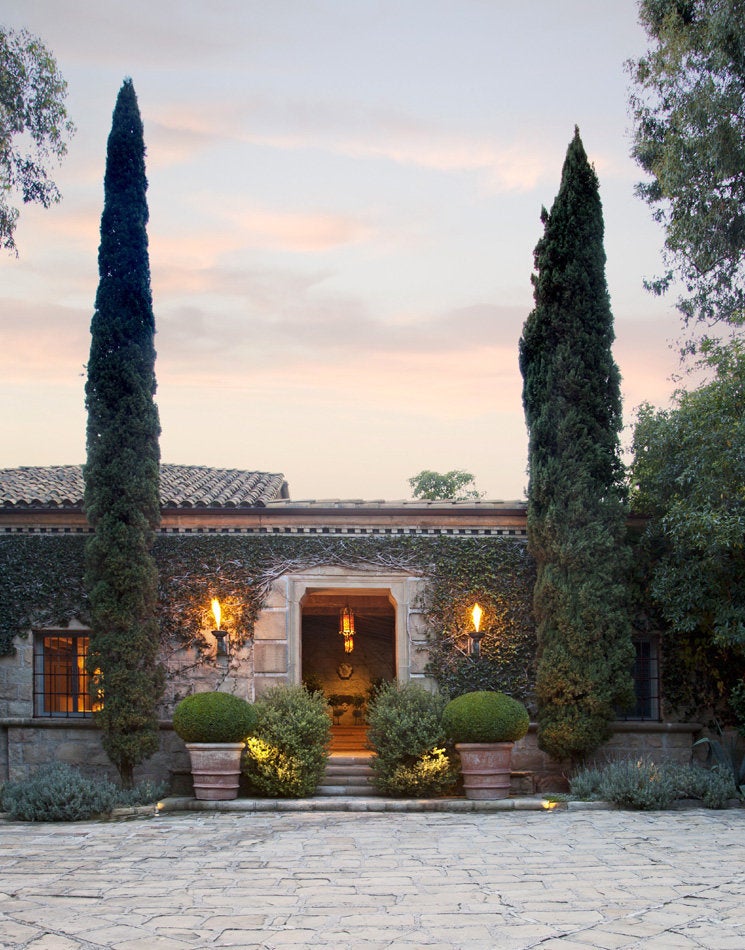 Ellen & Portia's New Santa Barbara Home