How do you stay focused and energized in a stressful work environment? Do you find creative solutions to problems you encounter in your work? Can you stay inspired or even inspire others to be the best they can be? Are you able to balance your mind and body while staying healthy and happy in both your professional and personal lives?

Popular business literature is awash in answers to these questions of how to be an influential leader in business. Yet, the true answer to energizing your inner leader is so simple that you may not even see it when it is right in front of you.

What leads to professional and personal success as a leader is maximizing your human potential in mind, body and spirit. This is called empowerment.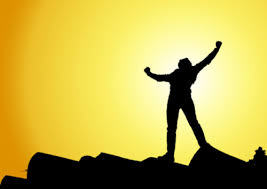 No one empowers you except you. You can have mentors and influencers in your field, but the way to be creative and inspired comes from a sustained energy that lets you be the best you can be.

A lifestyle on the go with all of its ups and downs is physically and mentally exhausting. Your mind/body/spirit balance goes out the window. Fatigue, depression, lost productivity, and time with friends and loved ones all create a chaotic life. To get back a healthy state of mind and a strong body requires an approach to living your life to the fullest. It is about making mindful and informative choices and having the ability to assess your individual needs, which lead to greater happiness.

So what's right in front of you that you can't see? It's your ability to slow down the mind and engage fully in whatever you are doing in the present. When your mind is engaged in several activities at once, you can't fully concentrate or be reasonably productive. Thinking you can multi-task can be misguided.

Here comes the stress - the fight or flight syndrome. All hell breaks lose and what you think you've accomplished, or what you are ready to accomplish vanishes faster than a speeding bullet.

Refreshing your brain is easier than you think: do nothing. Yep. Do nothing! That is to say, set aside 10 minutes a day to quiet your mind and let your thoughts go without passing judgment. Focus on the present and nothing else. It's bliss. It's joy. And it will allow you to re-enter the present with clarity of thought and a relaxed physical state.

Meditate and energize your inner leader.


How Mindful Have You Been Lately?

The practice of mindfulness has been proven to alter the molecular structure of the brain making us healthier and happier.

Mindfulness inspires new skill-sets that quiet the mind, raise our level of consciousness, produce increased awareness and foster health and wellness.

Go to this quiz http://greatergood.berkeley.edu/quizzes/take_quiz/4 to get a reading of how mindful you've been lately. How did you do?
Joan Moran is a keynote speaker, commanding the stage with her delightful humor, raw energy, and wealth of life experiences. She is an expert on wellness and is passionate about addressing the problems of mental inertia. A yoga instructor and an Argentine tango dancer, Joan is the author of 60, Sex, & Tango, Confessions of a Beatnik Boomer. Her new book, I'm The Boss of Me! Stay Sexy, Strong & Smart at Any Age, is now on Amazon.
Visit her website: www.joanfrancesmoran.com
Follow Joan Moran on Twitter: www.twitter.com/joanfmoran
REAL LIFE. REAL NEWS. REAL VOICES.
Help us tell more of the stories that matter from voices that too often remain unheard.