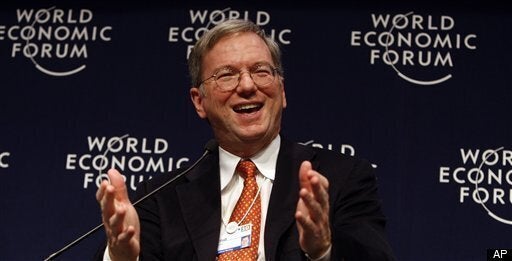 Late last week, Google admitted that the company had, for several years, been "mistakenly" collecting private data sent over users' wireless networks.
But Google CEO Eric Schmidt seems to think such probes are unwarranted.
According to the Times of London, Schmidt told audiences at Google's Zeitgeist event that "the company should not face prosecution over the incident" on the grounds that "nobody had been harmed by the gathering of people's information."
His exact words in describing the breach and its outcome: "No harm, no foul."
"A relatively small [amount] of data was collected and this was not authorized," he explained, the Times writes. "We stopped driving immediately."
In a blog post admitting to the privacy breach, Google's Senior VP of Engineering & Research Alan Eustace said, in reference to the information inadvertently collected by Street View cars, that Google "never used that data in any Google products."
Schmidt reiterated Eustace's point, but said, "there appears to be no use of data." (emphasis added)
He noted that the data is currently "sitting on a hard drive" and will not be deleted by Google until "ordered to do so."
The Irish Data Protection Authority has already stepped up to demand Google delete the private information it collected. According to an update on Google's official blog, the Irish Data Protection Authority "asked us to delete the payload data we collected in error in Ireland. We can confirm that all data identified as being from Ireland was deleted over the weekend in the presence of an independent third party."
Google added, "We are reaching out to Data Protection Authorities in the other relevant countries about how to dispose of the remaining data as quickly as possible."
Read more about the Google CEO's stance on the privacy breach from the Times of London.
Related
Popular in the Community