 Women covering men's sports almost universally face gender-specific challenges and sexism throughout their careers -- and Erin Andrews is no exception.
The Hollywood Reporter interviewed several successful female sports reporters about their experiences in the industry. Andrews, who was famously harassed by a male stalker in 2008, explained the tough beginnings of her career, and how she was evaluated more on her looks than her skills:
I came along right when the Internet was blowing up, right when the sports blogs started. So I was baptized into this world where these sports blogs dubbed me the "Sideline Barbie," the "Sideline Princess." And I was not only worrying about the questions I was asking, but then I had men on these blogs critiquing what I was wearing. The sidelines aren't as glamorous as everyone thinks. When halftime happens, you do the interview, and then you've got to grab a coach or a player. You don't even have time to go to the bathroom. So I'm having a hot dog on the sideline, and people are taking photos and submitting them to the sports blogs. And it's like, "How does she look eating a hot dog?" It wasn't about my reporting, it was, "What is she wearing, who is she dating?"
In May 2013, the Daily Beast reported that female sports reporters are often subjected to cruel comments about their appearances -- something their male counterparts rarely, if ever, face.
It seems the sports industry still has a ways to go before female journalists covering athletics are respected as much and taken as seriously as male journalists -- but we're glad women like Andrews aren't giving up.
Click over to the Hollywood Reporter to read more about how Erin and other women in her field handle their tough career -- and why it's worth it.
Related
Before You Go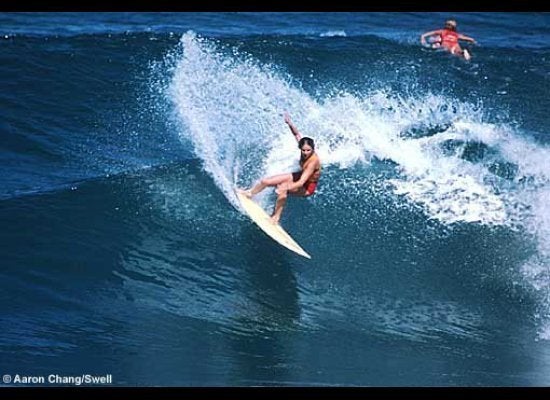 21 Photos That Showcase Women's Athleticism
Popular in the Community