Longoria shut down the rumors via Snapchat, telling followers that "everybody gets bloated." She also told fans that she only addressed the chatter because she had been receiving phone calls from family members. 
On Wednesday, the star revealed on "EXTRA!" that one of the people who called her asking about a possible pregnancy was her mother.
"I had a plate of cheese and apparently I'm lactose intolerant because I went poof," Longoria told Mario Lopez about being bloated. "Usually I don't care. I don't comment … My mom called me and my mom was like, 'Did you see the pictures? You can tell me.' And I looked at the pictures and I was like, 'I look pregnant. Like, all right, Mom, I'mma give you this one. I'm not pregnant. I'm only having a wine baby or a cheese baby.'"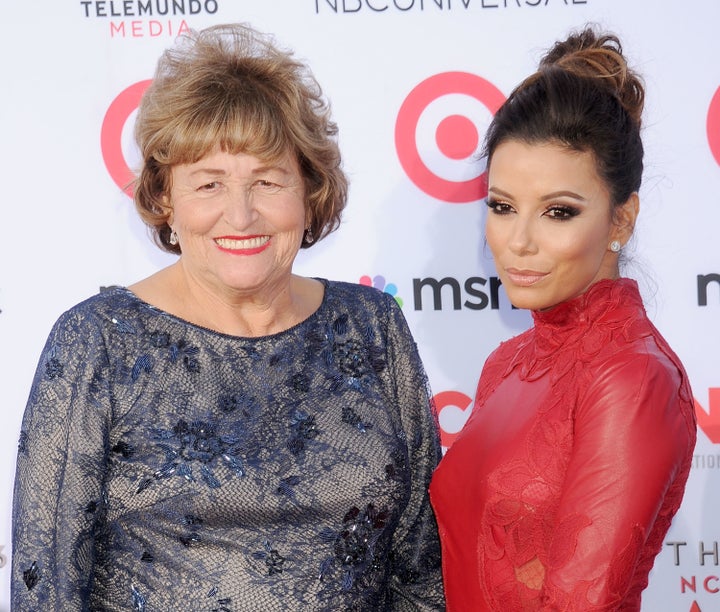 The 42-year-old star is just one of the many women in Hollywood who have been consistently forced to address pregnancy rumors over the years. The problem is so rampant, actress Jennifer Aniston wrote a scathing take down of the issue in a blog for HuffPost in July. 
"The stalking and objectification I've experienced firsthand, going on decades now, reflects the warped way we calculate a woman's worth," Aniston wrote in reference to the paparazzi. 
"This past month in particular has illuminated for me how much we define a woman's value based on her marital and maternal status," she added. "The sheer amount of resources being spent right now by press trying to simply uncover whether or not I am pregnant (for the bajillionth time ... but who's counting) points to the perpetuation of this notion that women are somehow incomplete, unsuccessful, or unhappy if they're not married with children."
BEFORE YOU GO