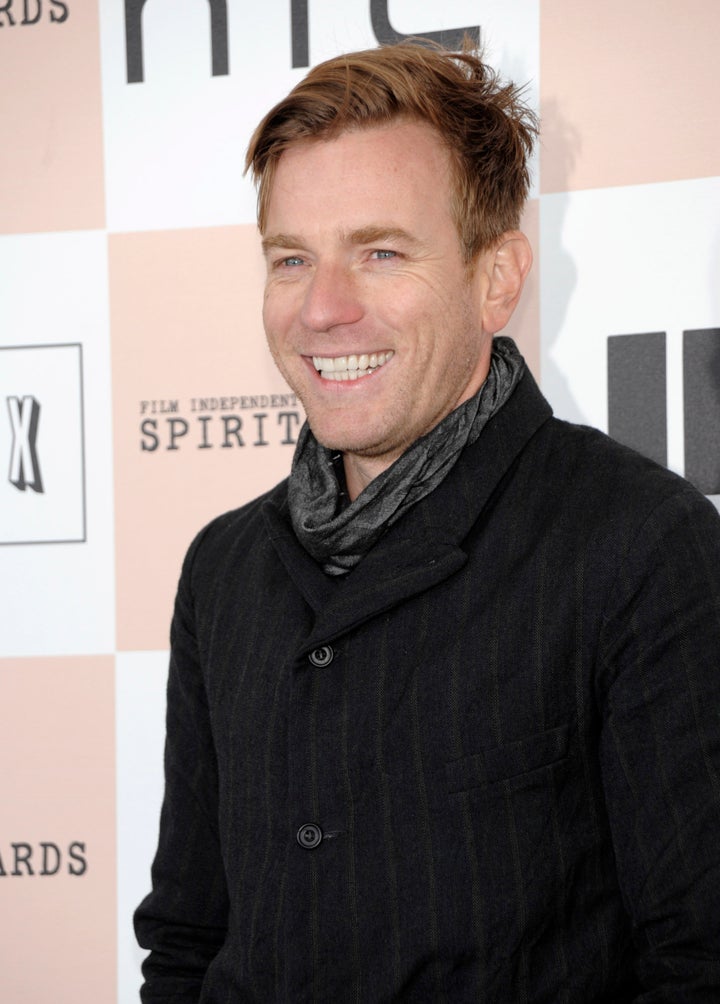 As far as Ewan McGregor is concerned, the world has seen enough of his penis. To be fair, he's been awfully generous to date.
The Scottish actor, who has shown it all to both men and women in films such as "Trainspotting," "The Pillow Book," "Velvet Goldmine" and "Young Adam," spoke to the Express in England about nude scenes, and how, as he reaches the age of 40, he's been turned of by getting down with younger co-stars.
"I'm getting older and the actresses stay younger," he told the paper. "I don't want to become Clint Eastwood, where his love interests seem 50 years younger than him. You never want female co-stars to feel like you're taking advantage of the situation. Anyhow, sex scenes are terribly exposing and rarely of any use in learning about character."
Of course, he hasn't always been the elder statesman in the on-screen love scene. Talking to Out Magazine a year ago, McGregor described his romps in "The Pillow Book."
"There's tons of sex in that film. We didn't even bother putting clothes on between scenes," he said. "I had quite a full-on sex scene with a 75-year-old Japanese guy. We're kissing, and I remember going, He's got a mustache and that's kind of weird. Oh! That's definitely a scrotum. That's odd."
In the Out interview, he perhaps gave a hint that, even though he's now decided to keep his pants on for good, he won't be ignoring all love stories.
"I'm always interested in playing different people, in different situations. It doesn't matter to me whether someone is in love with a man or a woman. I find the idea of love and romance interesting. I'm a sucker for it. I like playing someone who's falling in love because I like the sensation of it."
Calling all HuffPost superfans!
Sign up for membership to become a founding member and help shape HuffPost's next chapter