The new political ad database Facebook unveiled last month has already exposed previously hidden politicking by campaigns and political action committees. But it's also ensnaring news sites, podcasts and nonprofits whose ads aren't political — and highlighting the problems inherent in having a private company regulate political speech.
Sean Guillory ran into problems with the new policy when he tried to advertise an episode of his Russian history podcast. Guillory, a Ph.D. who works at the University of Pittsburgh's Russia and Near East Studies Center, wanted to advertise a podcast episode featuring Laurence Bogoslaw, the editor of a book of Russian press reports about Donald Trump going back to the 1990s. But Facebook blocked the ad because it decided the podcast contained political content.
"I see my podcast as educational," Guillory told HuffPost. "And the whole mission is to provide people with a more complex picture of Eurasia in general. I don't think that Facebook can label this political. I find it really unbelievable."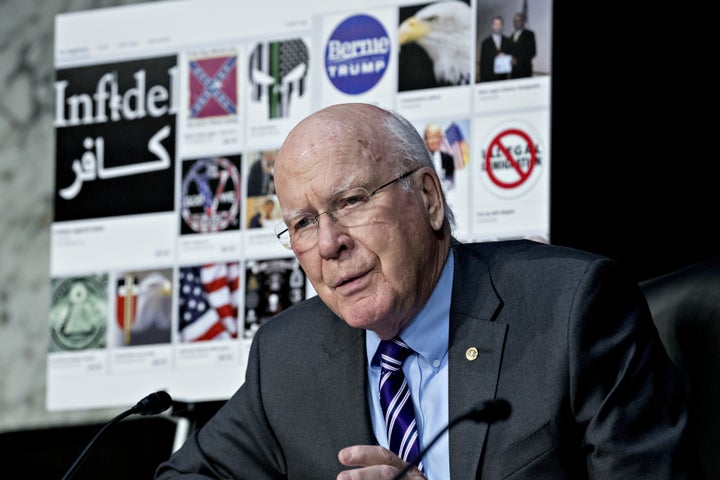 Facebook launched its ad disclosure rules in response to the revelation that the Internet Research Agency, a Russian troll farm, spent around $100,000 to purchase thousands of Facebook ads for phony activist pages — many of them mimicking Black Lives Matter activists. Although the disclosure of actual online political ads for campaigns and PACs has helped reveal previously hidden tactics, independent news organizations and nonprofits are experiencing problems that show what can go wrong.
Congress and the Federal Election Commission had failed to impose disclosure rules on online political advertising for years, and Facebook imposed rules that are far broader than anything they would have implemented.
"My main problem is that they are using their monopoly power to define what is political discourse," Guillory said.
Yet with 2 billion users and counting, Facebook has become the primary place for news, independent podcasters and nonprofits to reach their followers.
"Many of us are in this situation in the first place of having to rely on this opaque proprietary platform in order to reach significant audiences," said Ali Abuminah, whose independent news site Electronic Intifada provides global news from a Palestinian perspective and has seen its ads blocked after they were deemed political.
"We don't want a disclosure on our news articles that labels them as political ads that would make them look to people as though they're less trustworthy," Abuminah said. "Why are our articles political ads, whereas something from The New York Times would not be?"
My main problem is that they are using their monopoly power to define what is political discourse.

Sean Guillory, University of Pittsburgh and Sean's Russia Blog Podcast
While independent news publishers worry that having their ads labeled as political will undermine their credibility and legitimacy, nonprofits argue it could not only hurt their branding but also their legal status. 
Bryan Berky, executive director of Our Pursuit, a conservative budget watchdog nonprofit founded by former Sen. Tom Coburn (R-Okla.), said he doesn't want a "paid for by" label slapped on the organization's ads because it undermines the group's branding as a nonpartisan nonprofit and could imperil its 501(c)(3) nonprofit status, which prohibits the group from engaging in electoral advocacy.
"It confuses the public by having to say "paid for by," because that is terminology that is so distinctly associated with campaigns and PACs," Berky said. "We would lose our (c)(3) status if we got involved with campaigns and PACs. It completely muddles the entire issue."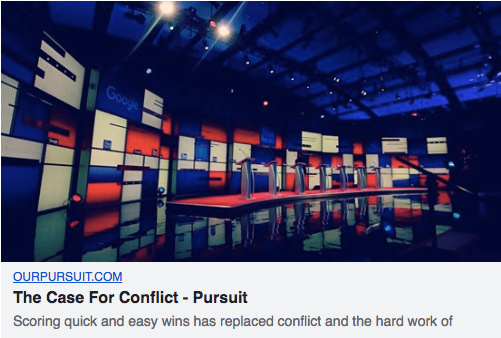 Organizations are also concerned about a verification process that asks them to hand over additional personal information to a company that can't go a month without a new privacy scandal. 
Facebook prevented Barry Lam, a philosophy professor at Vassar College, from advertising an episode of his philosophy podcast about a major court case in Massachusetts that could define free will for drug addicts. The ad read, "Do addicts have free will? One court will decide soon. Listen to the argument." Facebook demanded that he register to run political ads.
To get verified, Lam had send Facebook his phone number, his home address and his Social Security number.
"The thing that I had trouble with the most ― I felt compelled, because I wanted to run this ad, to give them this information that they weren't privy to before," Lam said. "And they've already proven that they're not good with private information. And they say it won't be used for anything. But they've said that in the past. A cellphone? A Social Security number and picture of my license? Facebook didn't fucking have that before."
I felt compelled, because I wanted to run this ad, to give [Facebook] this information that they weren't privy to before. And they've already proven that they're not good with private information.

Barry Lam, philosophy professor at Vassar College
This turned out to be its own ironic lesson about free will. Lam felt he had to submit to the verification process because posts from Facebook pages only reach a tiny fraction of the fans who follow the page ― unless they are boosted with ad dollars.
Other people who decided to register with Facebook so they could run their ads made the same point.
"It is almost impossible to get any traffic through Facebook without putting at little a couple dollars down," Berky said.
Facebook told HuffPost the platform is taking a broad approach because it believes it's the most effective way to help prevent abuse.
"Any ad that has political content on Facebook going forward will require authorization, labeling, and archiving, regardless of who's running it," said Facebook's director of product management, Rob Leathern. "It's incredibly important to verify advertisers so we can help stop bad actors from interfering in elections."
Leathern promised that the company is working on a way to differentiate news and non-news ads in its political ad database and said that Facebook will delete personal information submitted for verification purposes after the advertiser is verified.
"This is a first step, and we're committed to helping advertisers as they go through this process," Leathern said. He did not directly reply when asked about advertisers' complaints that they were never able to address their grievances to an actual human being.
"Doing this won't be perfect to start, but the important step is to start," he said.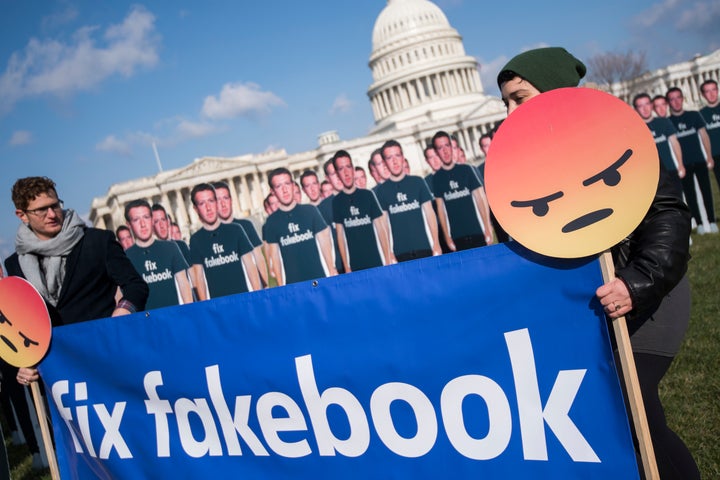 Independent news publishers that have built their enterprise and audience through Facebook are especially compelled to purchase ads, even as the new rules could effectively censor or disfavor their viewpoints. 
For Abuminah, this is especially acute. Facebook has taken direction from the Israeli government to shut down Palestinian news sources on claims of so-called incitement. Many Palestinian news sources are built around Facebook, where 96 percent of Palestinians get their news.
"We all took for granted to some extent that this was public space and we would always be able to reach people, and what we're learning is that is not true and you are very vulnerable," Abuminah said.
Facebook's recent partnerships with mainstream media sources for original video and its effort to rate news sources on their trustworthiness will likely boost already-established media and make life harder for smaller, independent media sources. It is part and parcel of the problem that arises when a single digital platform has so much control over public speech.
"It's really worrying and terrifying if you actually believe that public information and public debate are important things," Abuminah said. "I think this the biggest free speech threat. It's not the government."
CORRECTION: An earlier version said Sean Guillory was a Ph.D. candidate. He has a Ph.D.
Calling all HuffPost superfans!
Sign up for membership to become a founding member and help shape HuffPost's next chapter