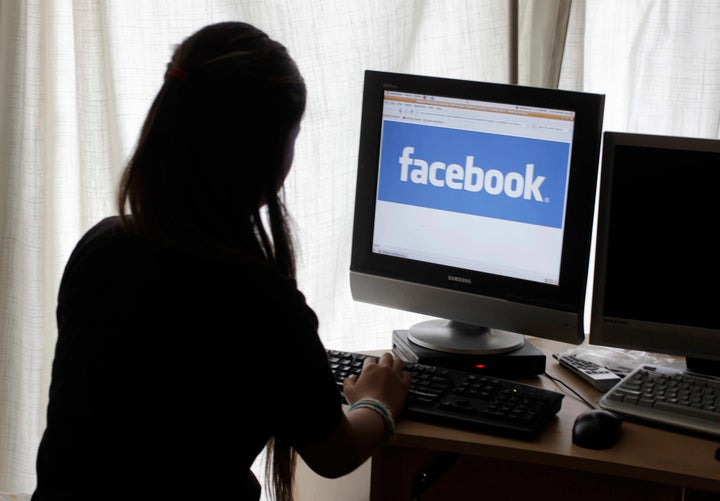 In Indiana, three girls were expelled over Facebook comments in which they discussed killing fellow classmates using guns, box cutters and gasoline, WRTV reports. Griffith Public Schools maintains that the students posed a threat to their peers.
In January, the three 14 year-olds spent two hours and 70 Facebook comments creating a list of at least five classmates they allegedly wanted to kill. They discussed the merits of various killing methods and even brought up the possibility of using a bathtub filled with acid to dissolve a corpse, reports WRTV.
The girls were suspended for 10 days in January after a parent gave a copy of the Facebook thread to school administrators, the Chicago Tribune reports.
Griffith Public Schools released a statement Tuesday defending its decision to expel the girls. The statement notes that the activities of the three eighth graders "posed a 'true threat' and two of the threatened students were so fearful of the threats that they missed classes and school."
The ACLU also argues the girl's discussion was a joke, pointing to the smiley faces and "LOL"s sprinkled through the discussion.
"The students' Facebook comments, which took place after school on their personal electronic devices, were clearly meant to be humorous, as evidenced by their repeated use of emoticons such as ;) and abbreviations such as LOL and LMFAO," the ACLU said in a statement released on their website.
The whole conversation, ACLU of Indiana attorney Gavin Rose told ABC News, was done "in an entirely jestful fashion, as exemplified by the fact that when you are serious about something, you don't follow it up with 'LOL.' "
Regina Webb, the mother of one of the girls "targeted" in the discussion, says she didn't find the Facebook thread funny. Webb said her daughter feared going to school for days after the thread appeared, according to WRTV.
"When they're talking about putting someone in a bathtub of acid and lighting someone on fire...my daughter being the last person mentioned, I find nothing funny about that," Webb said.
House Bill 1169, the Restoring School Discipline Act, would permit schools to suspend or expel students for engaging in activities away from school and after hours that "may reasonably be considered to be an interference with school purposes or an educational function."
Under existing state law, schools can seek punitive measures if students engage in "unlawful activity" that interferes with schools or education functions. But HB 1169, sponsored by Republican state Rep. Eric Koch, strikes the term "unlawful," allowing for punishment of any off-campus activity deemed to be an interference.
At least 40 school districts nationwide have approved social media policies. Schools in New York City and Florida have punished teachers for interacting with students on Facebook, and Missouri legislators recently yielded to teachers' objections to a strict statewide policy.

REAL LIFE. REAL NEWS. REAL VOICES.
Help us tell more of the stories that matter from voices that too often remain unheard.
BEFORE YOU GO