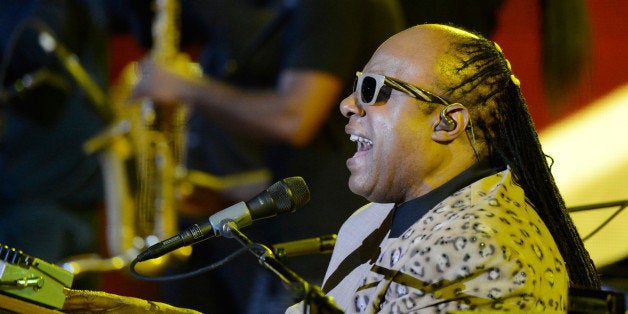 Everyone has hardships they encounter in their lives, but when someone with a disability is able to overcome all of the additional c#$!% a disability brings to not only survive, but to find mega success, that is an amazing thing to behold.
It takes a lot of strength and a complete no-fear attitude to go as far as these highly successful people with disabilities have. From inventors and CEOs to performers and artists, here are of some of the biggest overcoming-disability-to-succeed success stories.
Much more than the namesake of Into the Universe with Stephen Hawking (which is an awesome show on the Discovery channel by the way), Stephen Hawking is one of the most well-known physicists in the world, and he was able to achieve that in spite of being diagnosed with ALS when he was 21.
He can now only speak with the assistance of a computer and has been a fulltime powerchair-user since the 1980s. His disability however has never been an excuse to give up on his desire to study the universe, specifically the framework of general relativity and quantum mechanics. His best-selling work, A Brief History of Time, stayed on the Sunday Times bestsellers list for an astounding 237 weeks.
A beloved U.S. president who helped guide the nation successfully through World War II, President Franklin Delano Roosevelt is considered a great president and the entire time he was in office, FDR was also a wheelchair-user. Upon starting his political career in gusto, he contracted polio while drinking water at a campground and became paralyzed from the waist down.
Even though it wasn't made public until years later that he couldn't walk for fear of the public doubting his competency, FDR proved paralysis wasn't a roadblock to being a great leader.
The late founder of the Braun Corporation, one of the leading manufacturers of wheelchair accessible vehicles, and named "a champion of change" by President Barack Obama, Ralph Braun was a man who thrived on bringing the freedom of mobility to people with disabilities.
Born with muscular dystrophy, Ralph started his career in 1966 when he created the first wheelchair accessible van with hand controls and in 1991 Ralph's company, BraunAbility, created the first accessible minivan. His vision has brought mobility via four wheels to millions of people around the world, and despite passing away earlier this year, his legacy will never be forgotten.
An American journalist and author, four-time time Emmy Award winner and three-time Peabody Award winner, John Hockenberry is one of the most successful journalists with a spinal cord injury. He worked for Dateline in the late 1990s, becoming one of the first visible journalists to use a wheelchair on an American network. He's also the author of the book. Moving Violations: War Zones, Wheelchairs and Declarations of Independence, and has been a radio host of The Takeaway, a live national news program on Public Radio since 2008.
An Academy Award winning actress for her leading role in Children of a Lesser God (1986), Marlee Matlin is one of the most successful actresses who's deaf. She has been deaf since she was 18 months old due to a genetically malformed cochlea. She also received a Golden Globe Award for her role in Children of a Lesser. Since receiving her Oscar, Marlee has been a character on many TV shows including The L Word and Law & Order: SVU, and has appeared on reality shows such as The Apprentice and Dancing with the Stars.
One of the most beloved singers alive today, Stevie Wonder is a musician, singer and songwriter who was born blind. He was born six weeks early. The blood vessels at the back of his eyes had not yet reached the front and aborted their growth, hence his blindness.
Considered a child prodigy, Stevie signed with his first record label at age 11, Motown's Tamla label,and he's been performing since. Over his wildly successful music career, Stevie has recorded more than 30 U.S. top ten hits, including his singles "Superstition," "Sir Duke" and "I Just Called to Say I Love You."
Injured in a trolley accident when she was a teenager and forced into bed rest for several months to heal a broken back and a back that that would never fully heal 100 percent, Mexican artist Frida Kahlo is one of the most well-known artists with disabilities of the 20th century. She also contracted polio when she was six and had a misshapen leg.
Frida is most known for her self-portraits, many which portrayed her in her wheelchair. While her tumultuous relationship with other famed Mexican artist Diego Rivera is another aspect of her life Frida is known for, Frida will always be known for her fierce spirit of survival through artistic expression.
An American author, political activist and lecturer who is on the Alabama state quarter, Helen Keller was the first deaf and blind person to earn a college degree. Her story was famously portrayed in the play and film, The Miracle Worker, which documented how her teacher Anne Sullivan was finally able to develop a language that Helen could understand.
Helen wrote a total of 12 published books, including her spiritual autobiography, My Religion, and was also a member of the Socialist Party in America, and campaigned heavily for women's rights and other labor rights.
One of the most powerful people with a disability to hold public office since FDR, Lenin Moreno was the Vice President of Ecuador from 2007 to 2013, making history and bringing attention to the needs of the disabled people in his country in the process. He was injured in a shooting before getting involved in politics. Thanks to his work for providing for the needs of people disabilities in his country when he was Vice President, Lenin was nominated for a Nobel Peace Prize in 2012.
While her name might not be as well known in the United States, Sudha Chandran is one of the most well-known dancers and TV actresses in India despite losing one of her legs to infection in 1981 after a car accident. She's what is known as a Bharatanatyam dancer, and was able to teach herself how to dance using a prosthetic "Japir foot," enabling her to become one of the most highly acclaimed dancers in the world. A Bollywood film, Mayuri, was also made about her life.
It takes a very special soul to harness the strength to climb to the heights these people have. Achieving greatness is never easy, especially in the face of disability, and they not only make it look easy, they're now forever disability superstars.
Related
Popular in the Community