Gene Hanson doesn't typically listen to funk, R&B or pop. The retired farmer says he's more a country and western kind of guy.
But the 75-year-old is a fan of Prince anyway.
"I like the song 'Purple Rain,'" Hanson, who lives in a tiny community in rural North Dakota, told the Grand Forks Herald, referring to the music legend's 1984 hit.
To honor Prince, who died last month, Hanson recently created a massive tribute to the singer: A football field-sized version of the musician's iconic "love symbol," plowed into a corn field.
Hanson told the Herald that he'd decided to create the Prince tribute on a whim last week.
"I thought to myself, maybe I should try something like that," he said. "I didn't tell anyone I was going do it, I didn't even tell my wife I was going to do it. But it's been fun."
On Friday, the farmer climbed onto his tractor and, while looking at an image of the symbol that he'd found on the Internet, started plowing his field.
Once done, he got into his airplane to get a bird's-eye view of his handiwork, reports The Associated Press.
He was subsequently referred to in the media as "The Artist Formerly Known as Prince," before he resumed using the name Prince in 2000.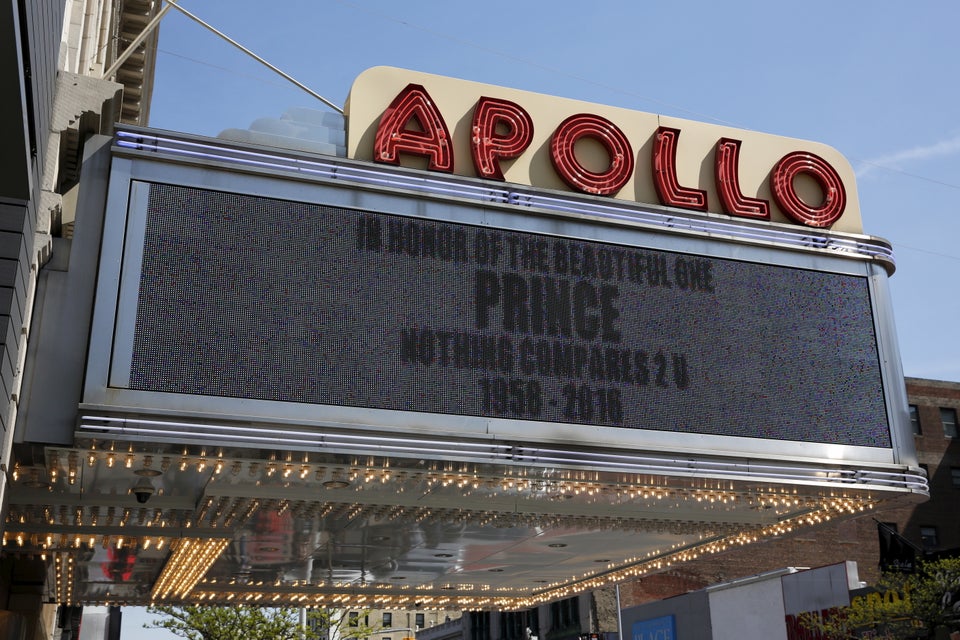 Memorials To Prince
Popular in the Community