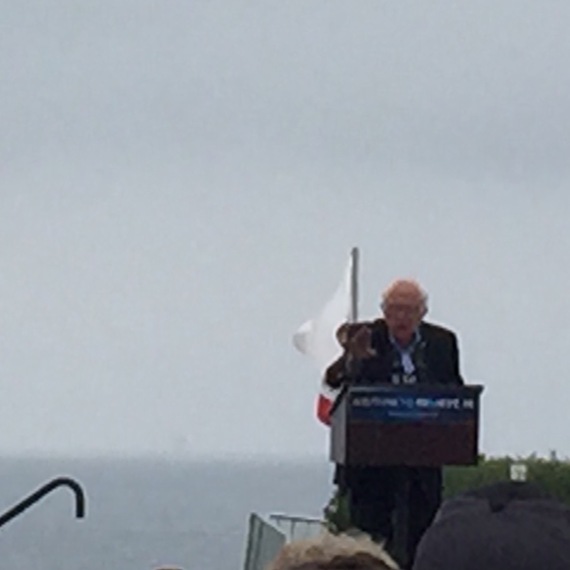 When receiving a txt from a friend "Bernie's coming to SB!", I couldn't resist getting up at 6 a.m. for a 7 a.m. long line to visit someone I surmised is genuinely interested in people, and after hearing him in person today, (with an enormous crowd at the backdrop of Santa Barbara City College), I can honestly say, up close: "Bernie speaks from the heart, he shows compassion from the heart, and he exemplifies what I call 'heart'!" Bernie cares!
Speaking for more than an hour, Senator Sanders talked about the issues close to him: " healthcare as a right, free education, legalizing marijuana, campaign finance reform, helping the middle-class" and much much more. His voice was strong, his cadence perfect, and his messages spot on. Even for an ex-Republican, I can say 'Bernie is the real deal.'
He understands that June 7 means a lot to voters in California, he 'carrys on' as his passion electrifies the crowds. His mission is obvious: People first, Country first, Public Service first.
His compassion is so thick you feel you can reach out and touch it. His passion so strong you feel loved.
Thank you, Bernie, for not being afraid to share your leadership; thank you Senator Sanders, for planting so many wonderful "message seeds of compassion and good change", and thank you Mr. Sanders for caring about people and be willing to devote such time and energy to your passions. For sure your legacy is being written across the minds and hearts of people everywhere, and no matter what party a person may belong, or how long the road may be, you stand out as someone willing to endure in order to prevail.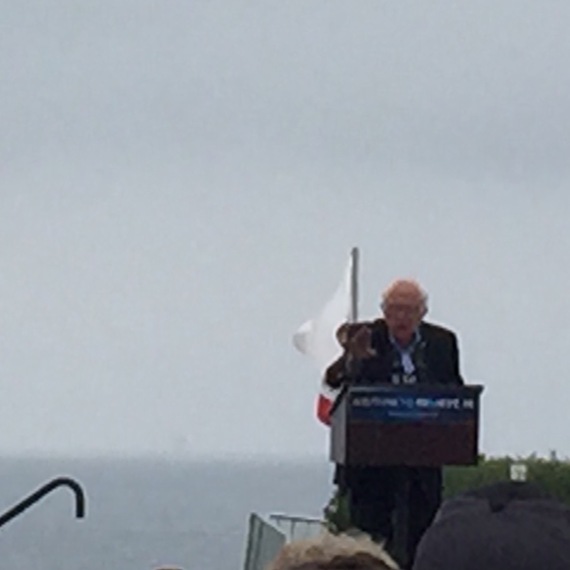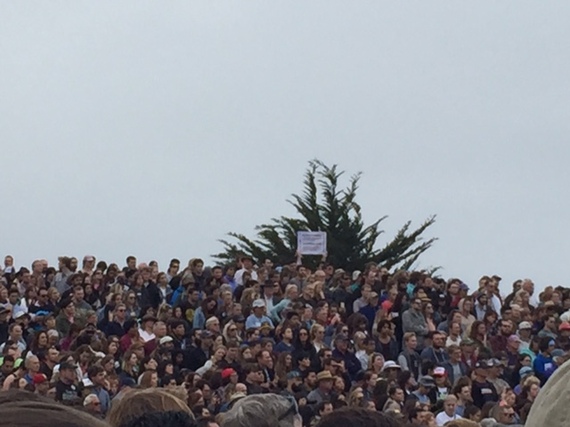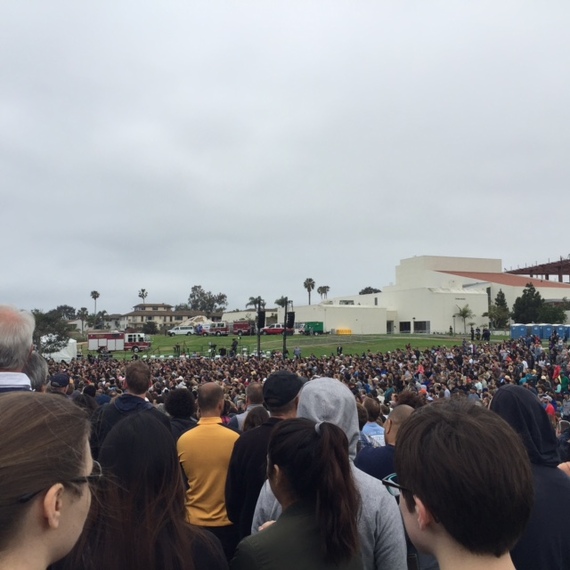 Calling all HuffPost superfans!
Sign up for membership to become a founding member and help shape HuffPost's next chapter