ST. LOUIS -- After pressure from the media and community activists, Ferguson's relentless part-time head prosecutor Stephanie Karr has announced her resignation.
In a letter to city officials Monday, Karr wrote that she would resign with a "heavy heart," saying the decision was "thoughtfully deliberated" with family and colleagues, but ultimately hers alone.
"I have greatly enjoyed my work with the city of Ferguson," Karr wrote.
Karr has worked in Ferguson since 2004, where she has held conflicting roles as both the city's attorney and prosecutor. As attorney, she was involved with Justice Department negotiations to help reform the city's predatory ways, but as city prosecutor, Karr gained a reputation for crusading against Ferguson arrestees.
After the DOJ's investigation into the city following the death of Michael Brown, an unarmed black teenager who was fatally shot by a white officer in 2014, several officials stepped down, including the city manager, court clerk, police chief, municipal judge and police officers. Yet Karr remained, even though the DOJ specifically mentioned some of her unfavorable actions in the report.
Another report, commissioned by the DOJ, found that several police agencies responded to the Ferguson unrest with intimidation and prevented people from expressing their constitutional rights. Despite the dozens of arrests that occurred over that time, even those with video evidence, Karr still pursued the cases. Over the past year and a half, Karr asked at least two defendants if they said "fuck the police" during the Ferguson protests, and categorized some protesters as violent. As a result, community activists launched "Stop the Karruption" protests that oftentimes disrupted Ferguson City Council meetings.
Despite a number of public protests against Karr, she continued to make decisions that polarized the city by race. In February, Karr blocked Laverne Mitchom, who is black, from getting sworn in to her council seat despite council members voting 3-2 in Mitchom's favor. Karr told residents a supermajority vote of 4-1 was needed. The ACLU wrote a letter to Karr, threatening to send a court order if she didn't comply with the city charter and allow Mitchom her seat.
Karr lost several Ferguson-related cases last week and even dismissed one while maintaining the defendant "clearly violated" municipal code by not following a police officer's orders, the St. Louis Post-Dispatch reported. Like many others, the defendant had been going to court for more than a year over the charge.
When she isn't trying cases with sometimes questionable charges in Ferguson, Karr works for Curtis, Heinz, Garrett and O'Keefe, which does municipal work and is one of several law firms that profits off of poor people in St. Louis County.
According to the St. Louis Post-Dispatch, Karr and lawyers from her firm, who are also employed by the city of Ferguson, were paid more than $40,000 this year in prosecutor fees.
Karr will continue to serve as prosecutor until the position is filled. Ferguson will hire a new person for each of Karr's positions.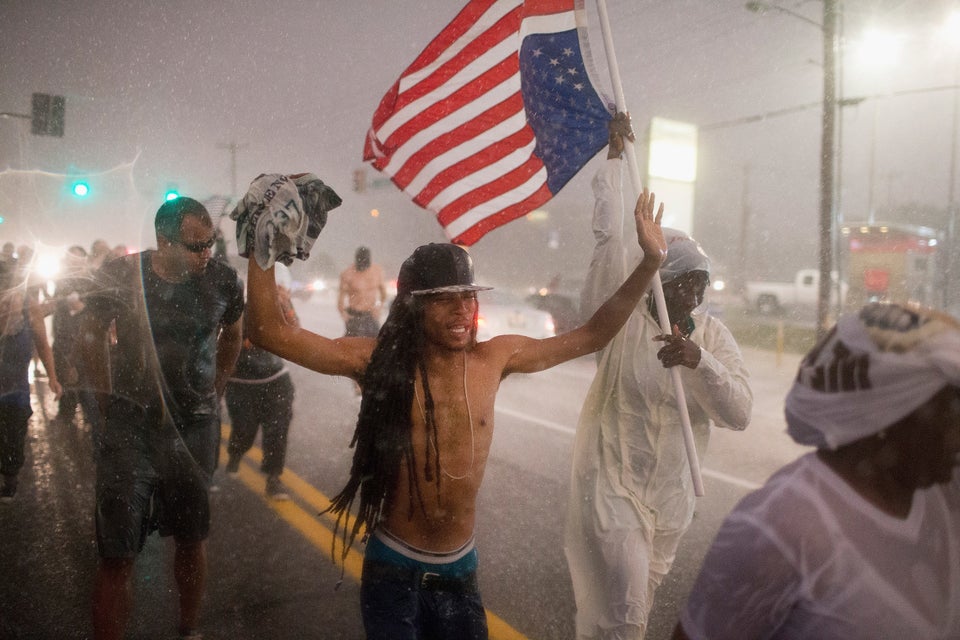 Ferguson Protests 2015
Popular in the Community