Marches in Washington D.C. prompted warnings of street closures from police and groups of protesters shouted "Shut it down!" in front of government buildings. Videos posted to social media showed what appeared to be an American flag set ablaze. HuffPost's Diane Jeanty saw protesters enter an area Wal-Mart, chanting, "We are better than this."
In Baltimore, protesters blocked streets and staged a "die-in'' by laying down in front of police headquarters. A march resulted in the entrance to a major interstate being shut down, the Baltimore Sun reported.
Across the country, a photographer for the Kansas City Star was arrested during demonstrations in Kansas City, the paper reported.
In Minneapolis, a protester was taken to the hospital with minor injuries after a car reportedly plowed through a group of demonstrators, the Star Tribune reported.
An estimated 130 protests were planned in more than 30 states for Tuesday night, according to an assessment made by CNN.
Here are photos of protests held around the nation on the second night of protests since the grand jury's announcement: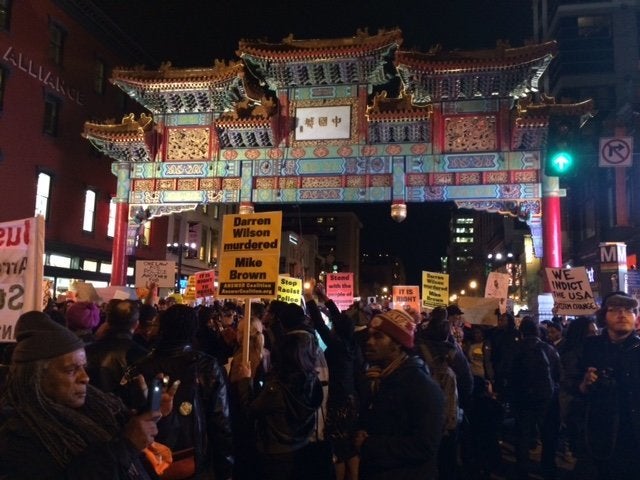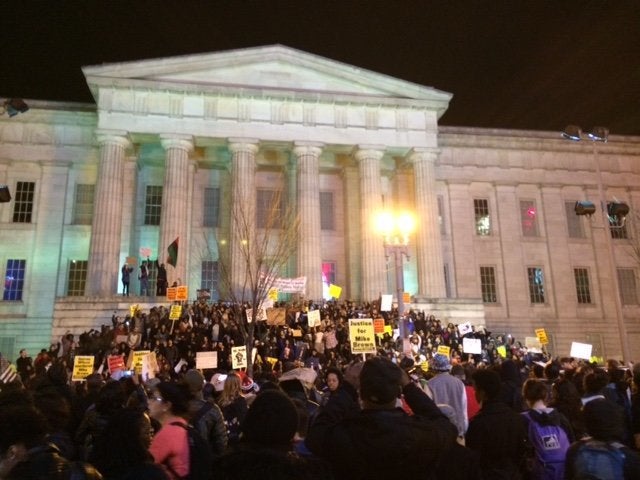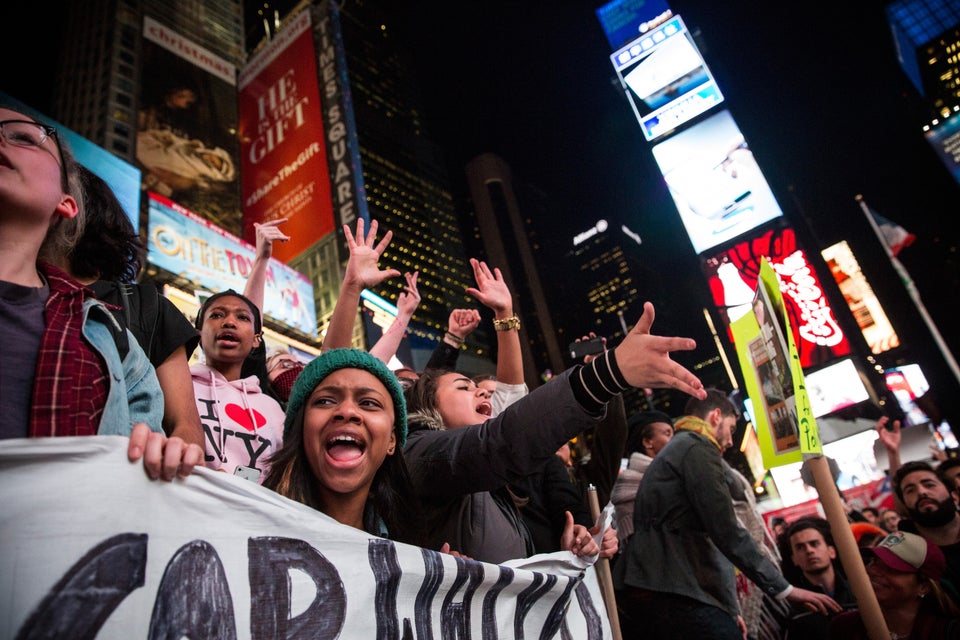 Andrew Burton/Getty Images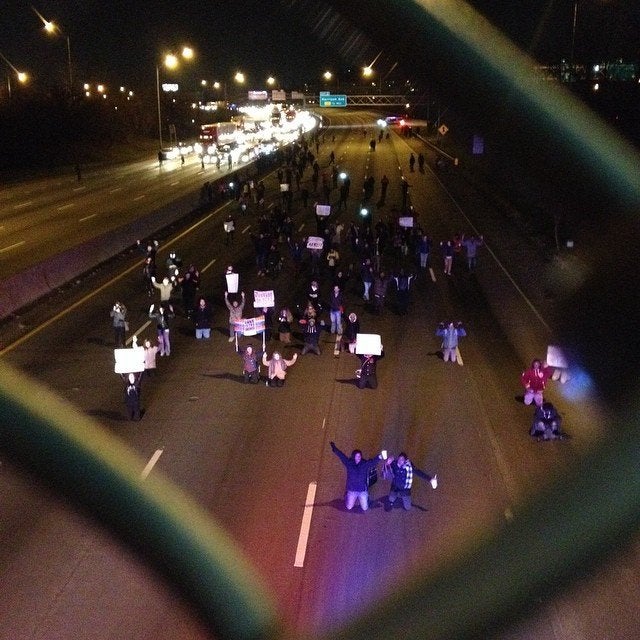 Mike Stacy from Cincinnati, Ohio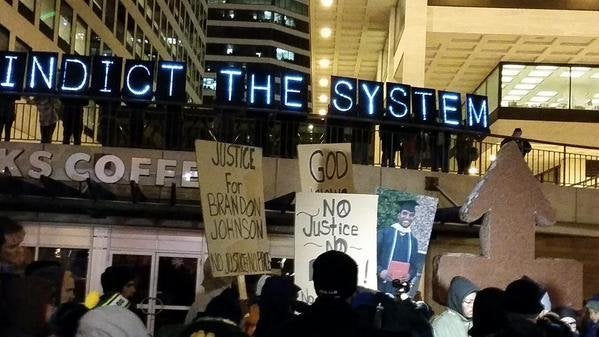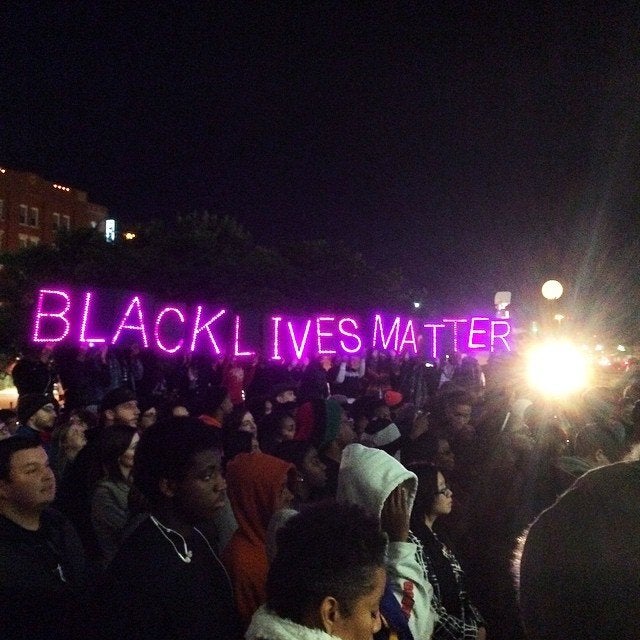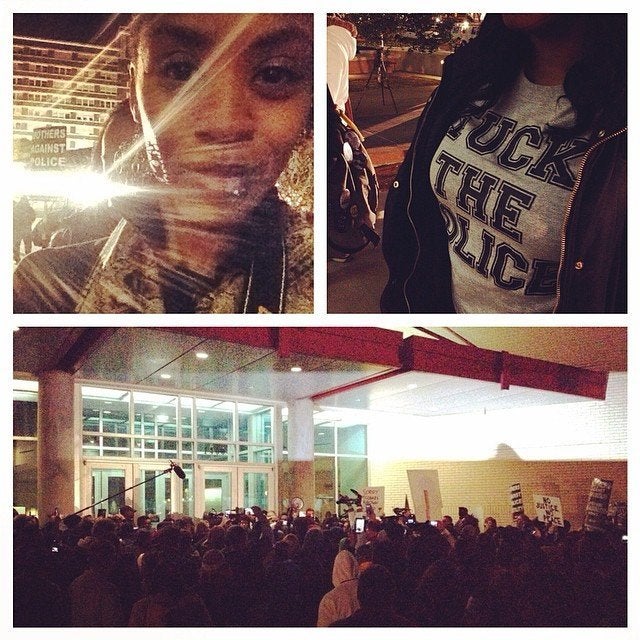 cjjohnsonwrites/Instagram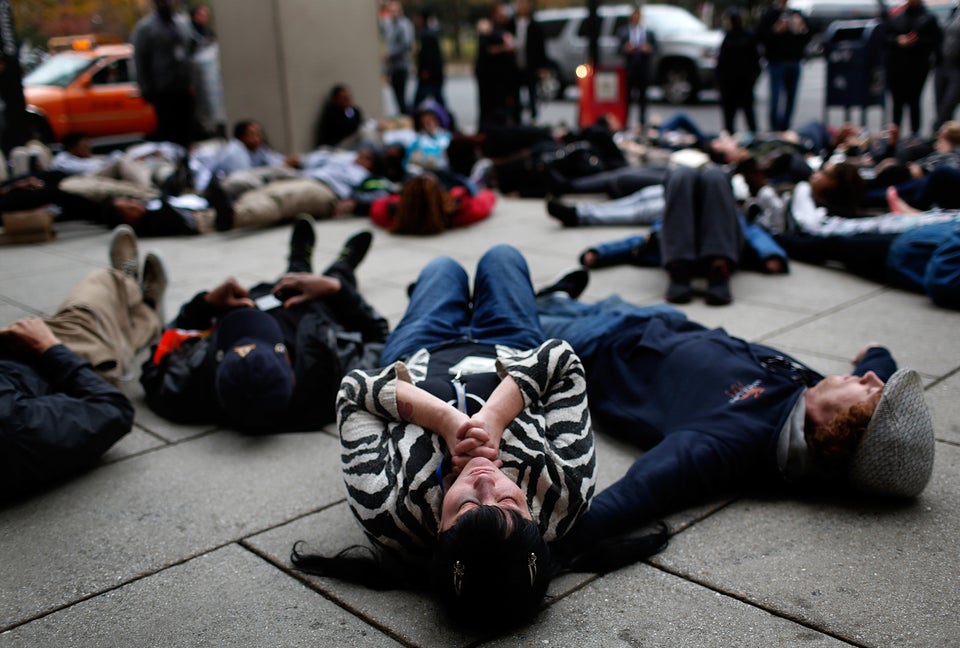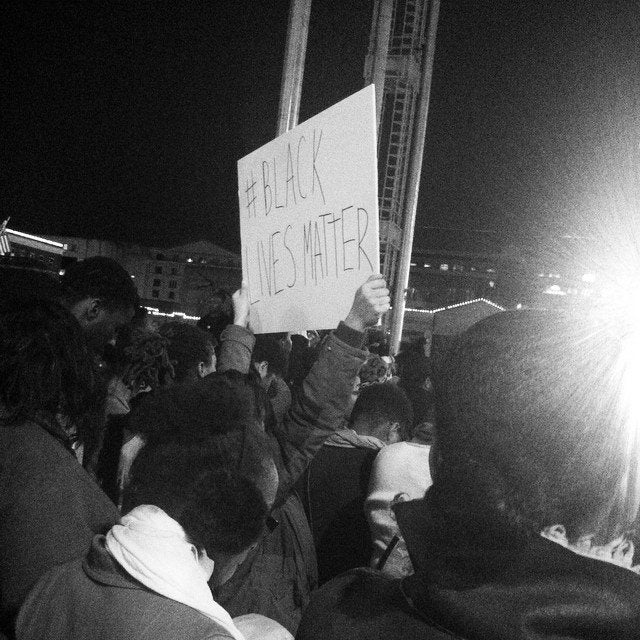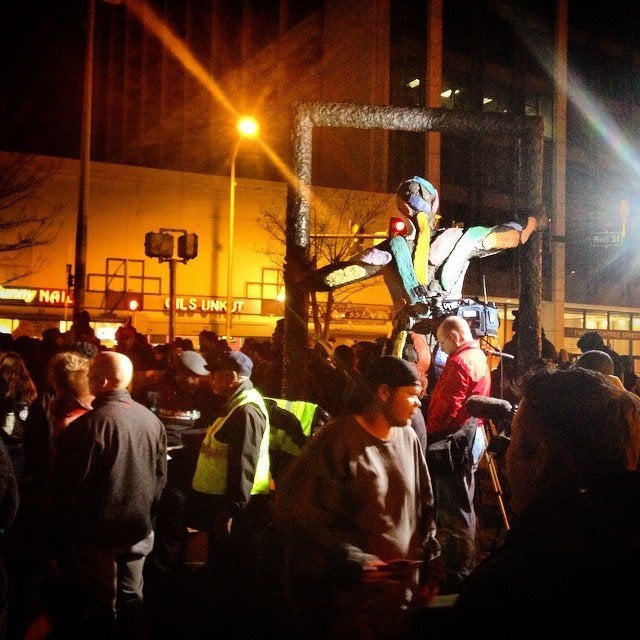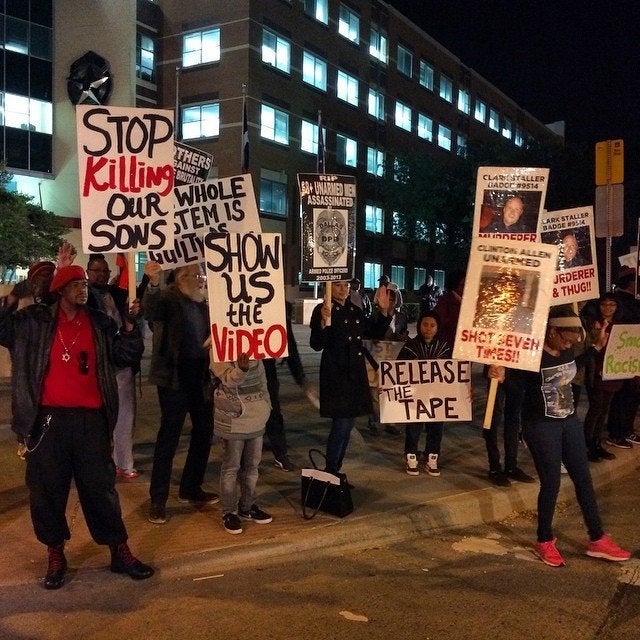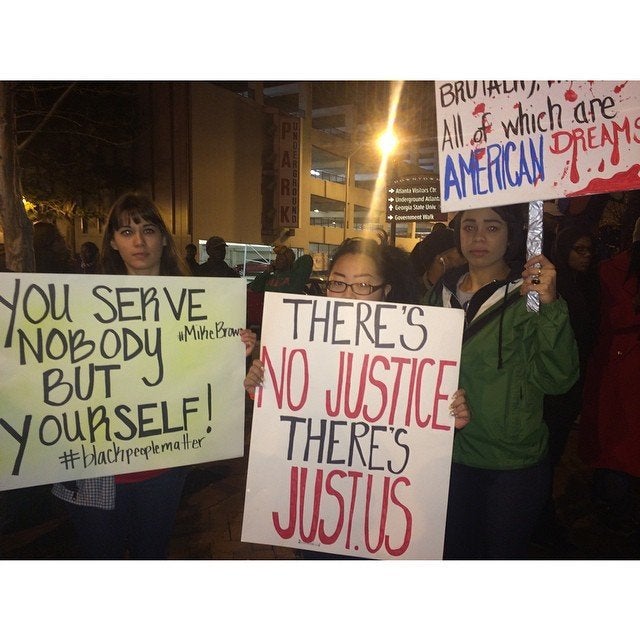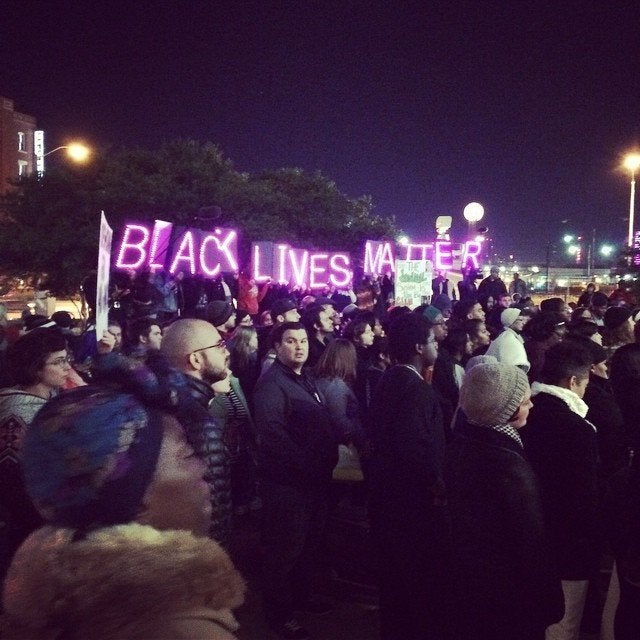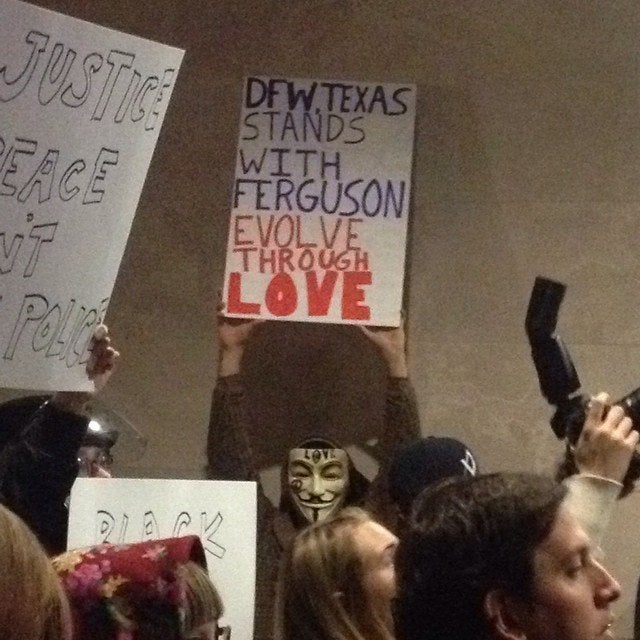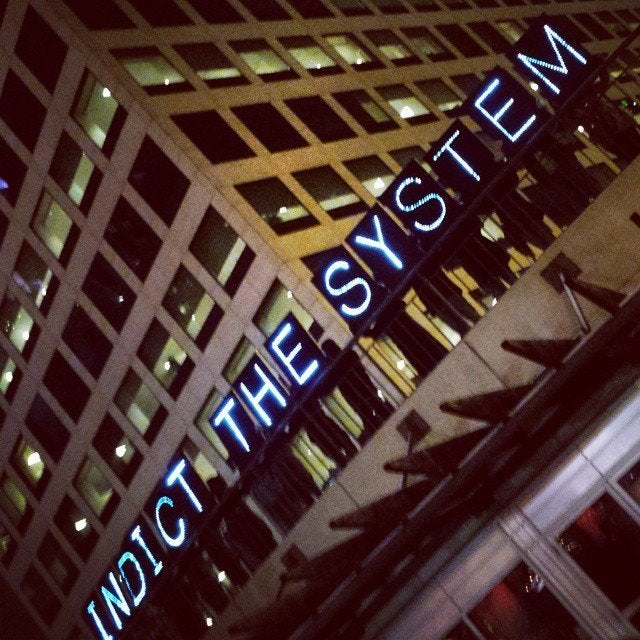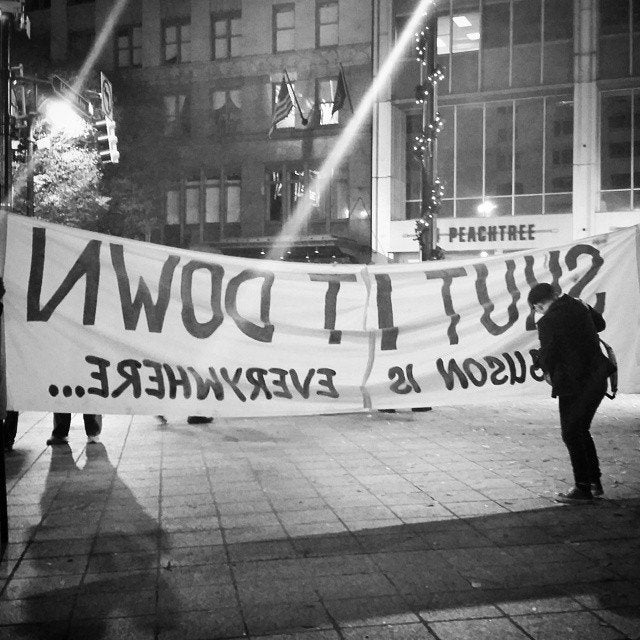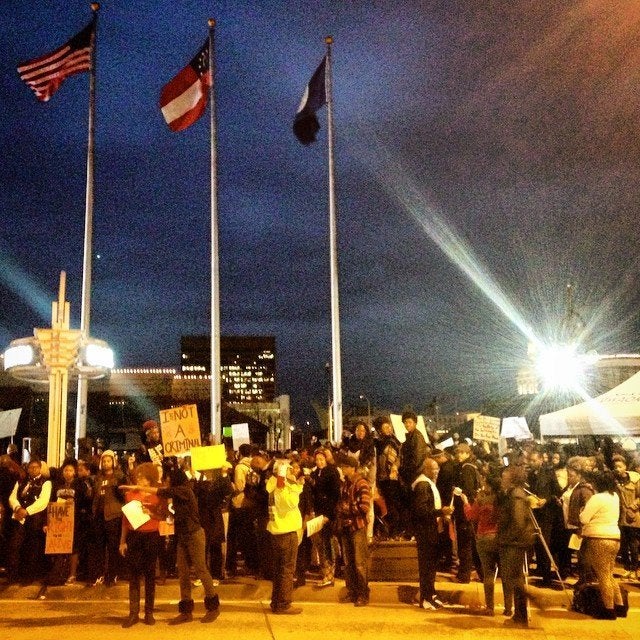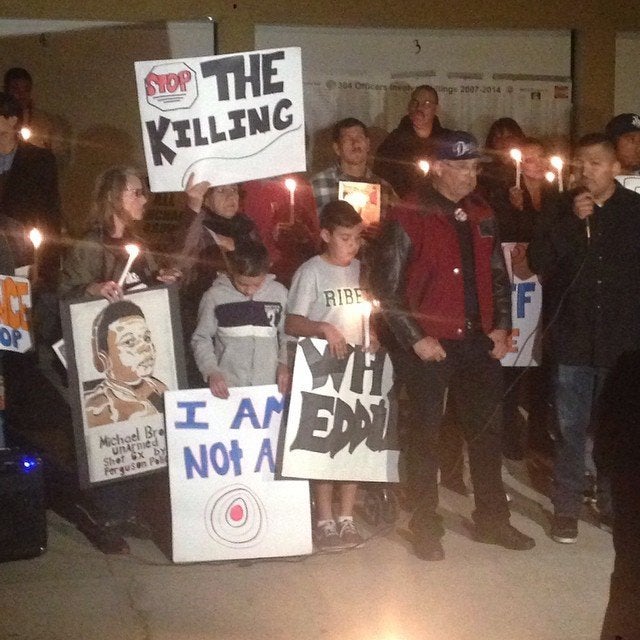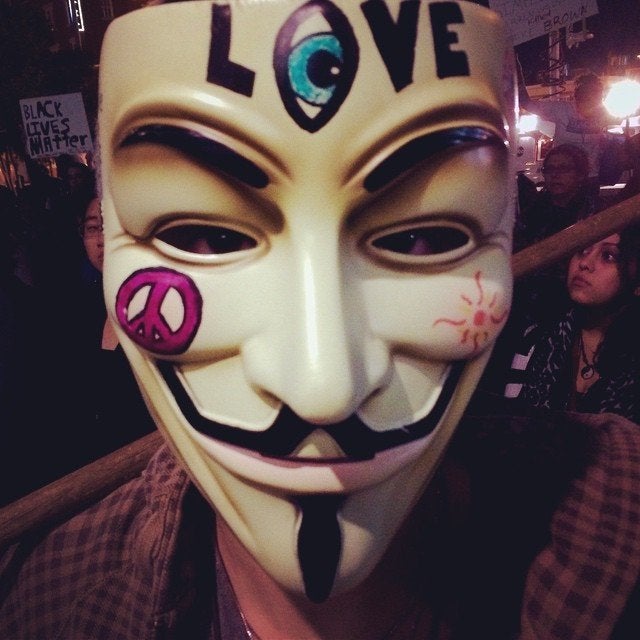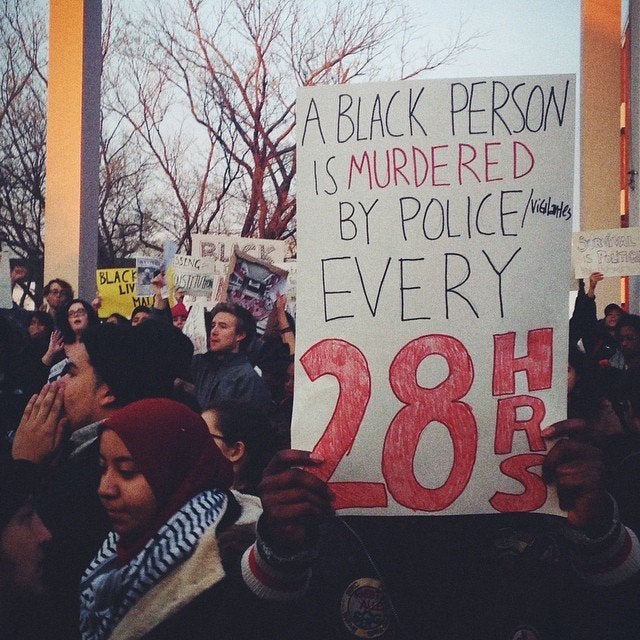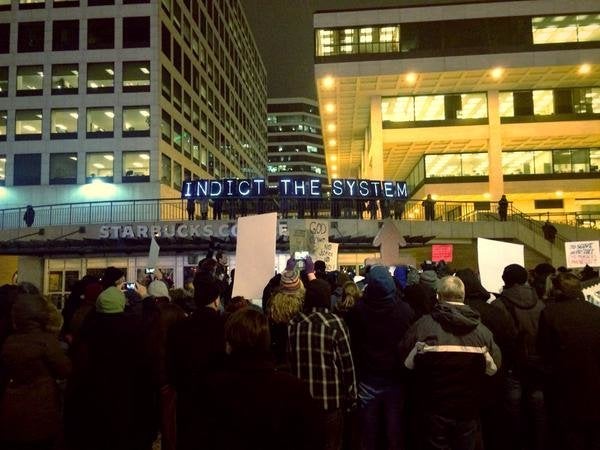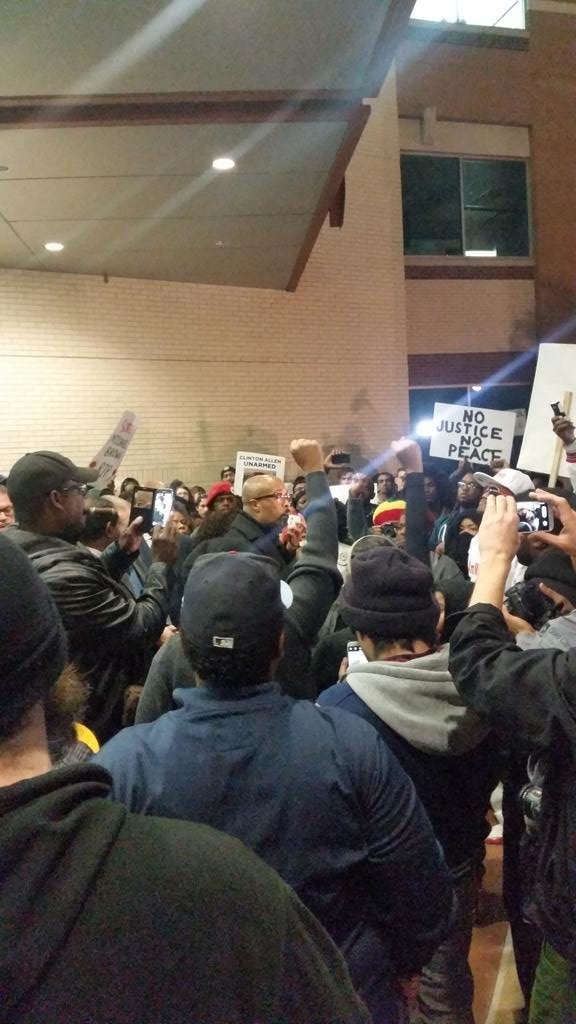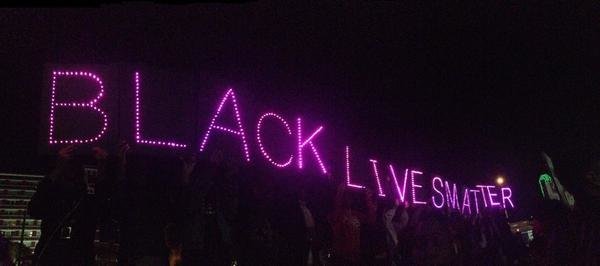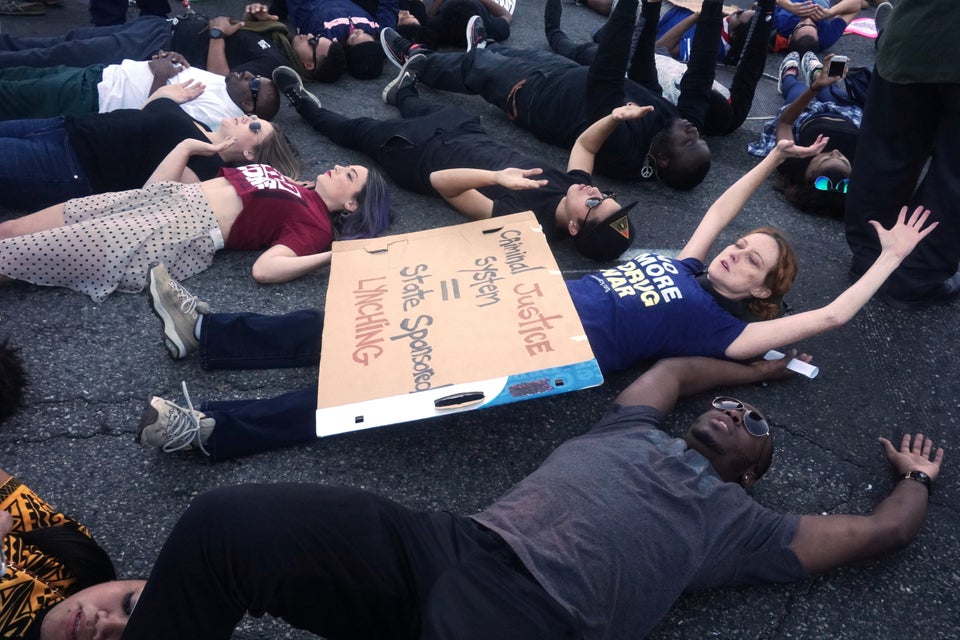 Mintaha Neslihan Eroglu / Anadolu Agency via Getty Images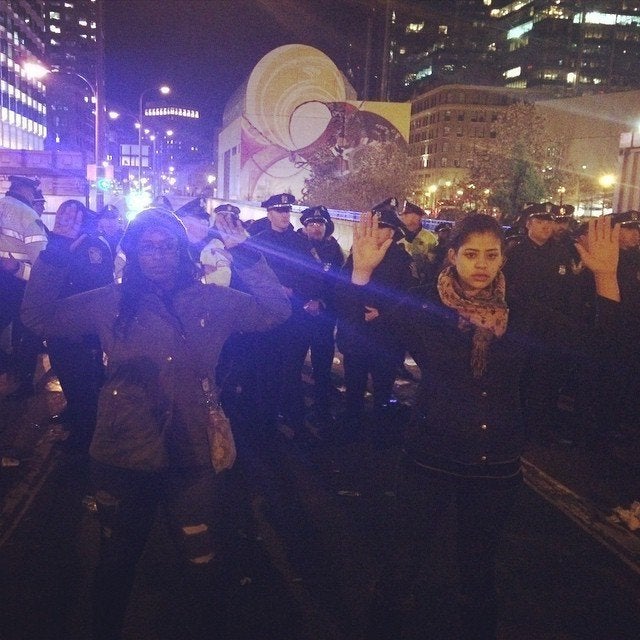 livewanderlustlove / Instagram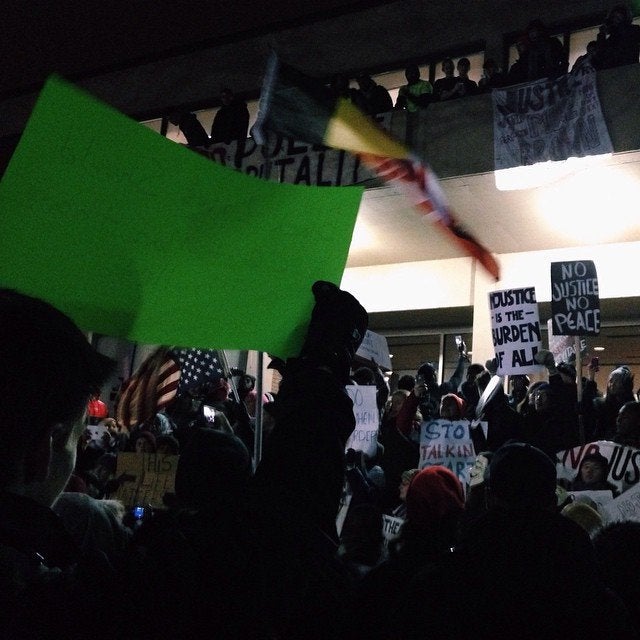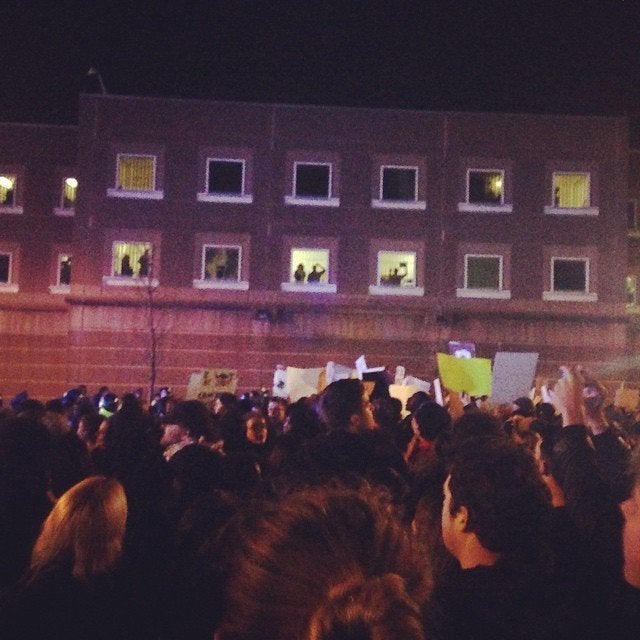 HuffPost's Ryan Reilly, Mariah Stewart, Christine Conetta, Sam Stein, Diane Jeanty, Paige Lavender, Samuel Levine, Ed Mazza, Anna Dickson, and Christy Havranek contributed to this report.
More On Ferguson From HuffPost:
Photographic Evidence Reveals | 'First Year Law Student Could Have Done Better Job' | 61 Arrested | Ferguson Smolders After Night Of Fires | Protest Locations | Americans Deeply Divided | Police Chief: 'Worse Than The Worst Night We Had In August' | What You Can Do | Darren Wilson Interview | Darren Wilson Could Still Face Consequences | Timeline | Students Protest | Photos Of Darren Wilson's Injuries Released | Shooting Witness Admitted Racism In Journal | Peaceful Responses Show The U.S. At Its Best | Reactions To Ferguson Decision | Prosecutor Gives Bizarre Press Conference | Notable Black Figures React | Jury Witness: 'By The Time I Saw His Hands In The Air, He Got Shot' | Thousands Protest Nationwide |
Popular in the Community