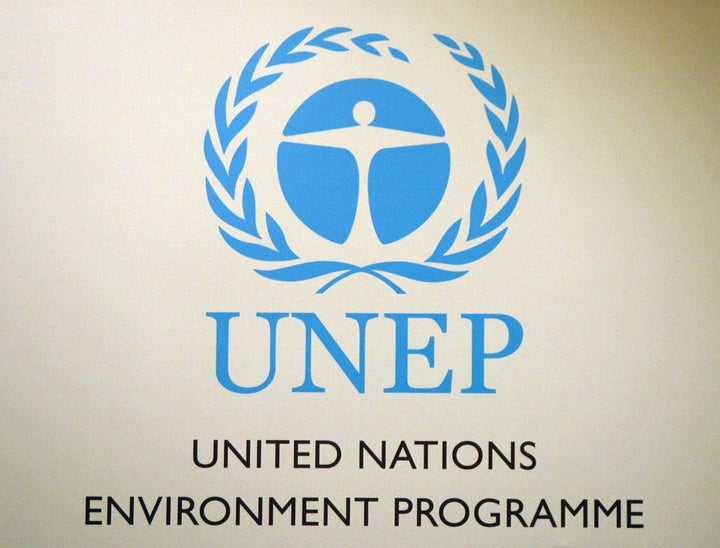 There's a long, long, long way to go, but there are reasons to be optimistic that the world may one day have a financial system that takes the environment into consideration, according to a United Nations Environment Programme report released Thursday.
Some changes suggested in the report, which focused on how to align established financial systems with sustainable development, are obvious, if difficult. According to the International Monetary Fund, 6.5 percent of global gross domestic product currently goes to energy subsidies. The UNEP report calls for a $6 trillion cut of public and private investments in high-polluting energy by 2030.
The agency estimates the world's governments and private institutions should be investing $5 to $7 trillion annually on things like infrastructure improvements, clean energy, sanitation and agriculture -- starting now -- in order to meet the U.N.'s 2030 goals for reducing the pollution that causes climate change.
At an annual meeting with the World Bank in Lima, Peru, Wednesday night, IMF Managing Director Christine Lagarde said the organization alone doesn't have that much money, but that there are steps it can take to address the "macro-critical" issue of climate change. That includes engaging other public and private institutions.
"What I can do is certainly talk to 188 finance ministers to say: You can be part of that dialogue [addressing climate change], and not only can you do that, but it can be beneficial for your country, for the revenue mobilization that is needed, and it will be conducive to more sustainable growth," Lagarde said.
Beyond shifts in capital investment, the UNEP report asserts that financial systems need to adjust their structure by embedding measures that would support environmental sustainability. It offers 100 examples of policy measures across 40 countries that are already demonstrating how that can be done.
The list includes flood-plagued Bangladesh. The country's central bank is promoting green finance as a way to provide long-term stability to its financial system in the face of the rising threat of climate change: Starting in 2016, all banks in Bangladesh will have to allocate 5 percent of loans to green projects, such as renewable energy, and provide access to low-cost refinancing.
Similarly, Brazil's banking regulations now require all banks to incorporate socio-environmental factors, such as biodiversity, resource use and water stress, into their governance of risk. And the Bank of England has just published a new review of the climate change implications for the insurance sector.
In the U.S., a number of states are establishing green banks, financial institutions that provide low-cost, long-term loans for private investors to take on low-carbon projects. States are able to create the banks by putting public funds into the market.
At the federal level, the Securities and Exchange Commission issued reporting guidance in 2010 to listed corporations asking them to provide investors with adequate information on the climate risks facing their portfolios. (However, it has since been reported that this instruction has not been widely enforced.)
Internationally, Standard & Poor's, the company that designates credit ratings to countries based on their debt, has published research arguing that global warming will start to affect the risk of investing in the debt of both developing and developed countries.
Finding ways to develop sustainably will be key, Rathin Roy, director of India's National Institute of Public Finance and Policy, says in the report.
"China was the last country to industrialize through fossil fuels," he says. "From India onwards, all developing countries will have to do this without recourse to growing fossil fuel consumption. No western country has done this. It is a first. Innovations are needed in every kind of financial market."
The report advises that aligning the financial sector with sustainability goals will require focusing more closely on the real economy -- on making more technological advances rather than more complicated financial products, for example.
"Finance is like our blood, it serves a critical purpose until separated from the human body," says Henri de Castries, the chief executive of AXA, an international investment banking firm, in the report.
The UNEP inquiry cites a lack of financial knowledge on the part of the public, and stresses the importance of more people getting involved with investment through citizen groups. That would likely lead to a prioritization of the environment, UNEP argues.
Ultimately, the report concludes, success will take financial institutions, public agencies and civil society -- nationally and internationally -- working toward a shared goal of sustainable development.
Popular in the Community