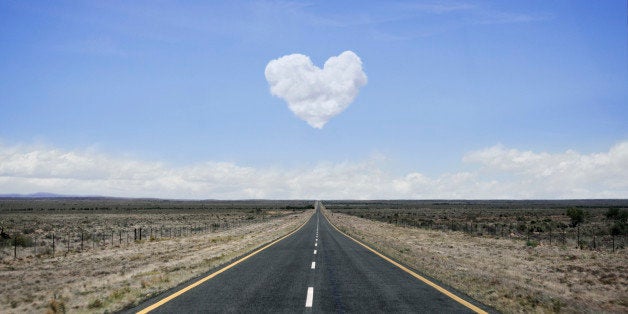 It wasn't until July 2009 that I had ever given the idea of a new normal, not to mention the need for finding one, any thought. There wasn't a need for a new normal; my "normal" was just fine! It included a loving husband, three young children, house, job, friends, family and on and on. But on July 14, 2009, that normal was shattered when my husband died unexpectedly. I came home from work like normal, but after arriving home, nothing would be the same.
It was so surreal, although I was hearing the sirens then watching the flurry of activity at my house, it was as if I was detached from it, observing the motions but not fully understanding the magnitude of the circumstance. Amid the whirlwind of trying to grasp what had happened, one thing was crystal clear: The life I had known was never going to be the same. While I was just embarking on a completely unknown journey called widowhood, knowing life would be very different was the only thing I was absolutely sure about.
After the funeral, life seemed to go back to normal -- for other people, that is. For us, our world was turned upside down. Nothing seemed right. The most mundane task required incredible effort. Moment by moment, then day by day, I had to figure out what was next.
I knew I had to move forward as a single woman and a mom of three young kids. There was no choice but to move forward. Although there were many days when I wanted to stay in bed huddled under the covers as life went on around me, I knew that couldn't happen. It wouldn't happen. I had three amazing kids who depended on me and needed routine and normalcy. It was ironic because we craved normalcy, yet nothing seemed normal. And being called a widow was really not normal.

"To me, the term 'widow' conjured images of an older woman, a much older woman. I was the opposite."

I was 35 years old with a full life ahead of me. That life included my husband and our three children. We had so much to experience, together. There was so much to see and do, together. It was as if I could see it. I could see how my life was supposed to play out. However, that life I could picture so clearly wasn't to be.
Moving forward and living fully
I was completely devastated that Steve was gone from our lives. The pain of losing him and losing the life we had together was unbearable. Maybe it would be easy to just exist, go about the motions of life numb. But what kind of life was that going to be for me and my kids?

"I made the decision early on that I wasn't going to stop living. I couldn't stop living. I had three young children depending on me."

And I didn't want to just exist. I chose to live a full life, to give my children experiences and create new memories. I may not have realized it at the time, but I was finding my new normal, our new normal.
It's a strange dichotomy -- grieving a loss and moving forward to live a full life. It's like a wild roller coaster ride that's filled with ups, downs, twists and turns.
I read a great saying about grief: "Grief is the price we pay for loving so much."
Part of embracing a full life has meant choosing to love again. Even though I know what it is like to lose someone I love, and I understand too well the depths of that loss, I still was open to loving again. For me, a full life includes sharing life's experiences with someone special.

"I believe the heart has an amazing capacity to love. I can continue to love Steve and also love someone else."

For Steve, I love the man he was and the life we shared. I feel so blessed that my life is also filled with new love. A long friendship with an incredibly kind, thoughtful, giving, funny, supportive and caring man has turned into a very special love.
Mark and I came to this relationship from very different paths. I don't understand the pain of divorce. I know he may not fully understand this crazy journey of widowhood, but he gives me his complete love and support and room I need when I need it. Nine months ago, we married. Together, we are moving forward with our four children to create a full life.
Not long ago, I came across an image of a beautiful blue ceramic bowl that had been damaged. It was cracked. Rather than being left in this unappealing, altered state, the cracks had been filled with gold. The bowl was even more special, more beautiful than perhaps it was originally. I learned this is called kintsugi, the Japanese art of repairing broken seams with gold. I was struck by the similarity of an image of an imperfect bowl with cracks filled with gold to that of a broken heart. As painful as it has been to lose Steve, that experience has shaped the person I am today. Although my heart had been broken, Mark's love was filling the cracks. Without question, love lives in my past, my present and my future.
This post is part of Common Grief, a Healthy Living editorial initiative. Grief is an inevitable part of life, but that doesn't make navigating it any easier. The deep sorrow that accompanies the death of a loved one, the end of a marriage or even moving far away from home, is real. But while grief is universal, we all grieve differently. So we started Common Grief to help learn from each other. Let's talk about living with loss. If you have a story you'd like to share, email us at strongertogether@huffingtonpost.com.