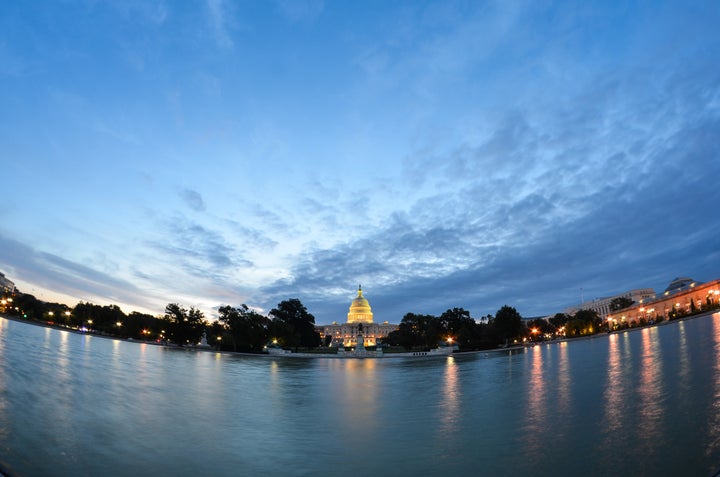 NEW YORK -- The looming fiscal cliff could mean colleges and universities around the country -- both public and private -- will lose billions of dollars they previously received from the federal government. As the deadline approaches, presidents of the institutions are nervously watching for a solution from Congress.
"I'm very worried about it," said James Barker, president of Clemson University in South Carolina. "It's keeping me awake -- honestly -- it's keeping me awake at night."
As detailed in a report released by the White House's Office of Management and Budget, the sequestration's 8.2 percent across-the-board cut for domestic discretionary programs and 7.6 percent cut for mandatory spending programs would impact several funding streams that are critical for universities, including sources of scholarship programs and research grants.
One area is safe from automatic cuts: the Pell Grant, which offers federal funding that does not need to be repaid to students with financial need. Bentley University President Gloria Larson, who also jointly chaired Massachusetts Gov. Deval Patrick's 2006 transition team, said she believes President Obama will "fall on his sword," to guard the Pell Grant program from cuts. "But I'm worried about some of the other programs," she said.
The National Science Foundation, National Institutes of Health and the National Endowment for the Humanities are all subject to cuts that fall within both the 7.6 percent cut to mandatory spending and the 8.2 percent cut to discretionary spending. Other domestic departments with money for research grants would also see cuts if Congress fails to reach an agreement to avoid the sequester cuts. As Inside Higher Ed noted, the Supplemental Educational Opportunity Grant and federal work-study would fall under the 8.2 percent cut. Federal student loan origination fees would also be expected to increase, making it even more expensive to borrow money to go to college. Several scholarship programs would also likely be slashed as part of the cuts, Inside Higher Ed reported.
Cuts to the Department of Defense would also impact federal research dollars.
Sequestration will require a major slashing of defense and domestic spending if Congress and the White House do not come to an agreement on an alternate deal before the end of the calendar year. The arrangement was intended to force a Congressional super committee to identify ways to reduce the national deficit. What's referred to as the fiscal cliff includes the sequestration paired with the expiration of Bush-era tax cuts, which both occur on Jan. 1, 2013.
"We still are a country that wants more government than we're willing to pay for," said Kenneth P. Ruscio, president of Washington & Lee University. Ruscio said he hopes that during any discussion about what specifically should be cut, the importance of investment in education will be recognized.
Lester Lefton, president of Kent State University in Ohio, didn't sound as optimistic.
"I think [the cuts are] going to force us to have less education, rather than more education," Lefton said.
Some of the top research universities get a majority of their research funding from the federal government. Massachusetts Institute of Technology, for example, reported that 69 percent of the institution's campus research expenditures were sponsored by federal funding in its 2012 fiscal year. Ivy League institutions, like Yale, Harvard, Brown and Dartmouth, get 20 to 25 percent of their revenue through federal money, the Yale Daily News reported.
TRIO and GEAR UP, federal college access programs, would also see an 8.2 percent cut, Washington Monthly reported.
Arizona State University President Michael Crow offered a different reason for worrying about the fiscal cliff. "I'm only worried because it'd be a symbol of ultimate foolishness led by fools if they can't solve this," he said. "I'm worried about being led by fools."
Calling all HuffPost superfans!
Sign up for membership to become a founding member and help shape HuffPost's next chapter
BEFORE YOU GO
PHOTO GALLERY
What Could Fall Off The Fiscal Cliff