Judging by Sunday's Oscar ceremony, Hollywood has lost none of its glitz and glamour. But beneath the veneer the movie industry is struggling. A number of factors are combining to make this one of the toughest times in movie history. Despite what the pirates say, the industry has been ravaged by digital copyright theft because it is impossible to compete with 'free'. Audiences are also becoming more discerning and many people who reject the current fashion for CGI spectacles have turned to television, which has become the medium for strong stories and compelling characters. And although box office has risen, those revenues have become concentrated in fewer and fewer films, as studios focus on mega blockbusters that cost hundreds of millions of dollars to produce, but can make a billion dollars in global receipts. Fewer films are being made, and less and less people are able to find work in the industry.
But all is not lost and even in the harshest environments it is possible to create opportunity. The most successful creatives have always had an entrepreneurial streak. In addition to being an accomplished actor, Brad Pitt also runs his own production company. Joseph Gordon Levitt, a successful actor and director, founded an innovative creative hub called HITRECORD. Entrepreneurship is often easier in the early stages of a career, when there is less to be lost from experimentation, and all you need is the courage to try things your own way. I've written previously about our efforts to innovate with the release of Pulp on Xbox and thought it might inspire emerging creatives to hear how five film professionals are generating opportunities for themselves: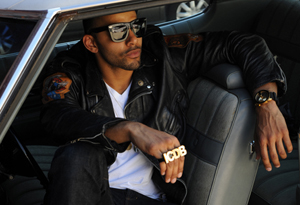 Shane Eli (www.shaneeli.com)
I'm staggered by the entrepreneurial talent that is Shane Eli. Not only is he a fantastic composer (he composed the score for Pulp), he's released two outstanding hip-hop albums, produced numerous music videos (my personal favourite is Grey Area), and is a fantastic live performer, having headlined at LA's Viper Room, the House of Blues, and rocked crowds at SXSW. Everything he's achieved has been accomplished through talent and force of will. When he gets the resources of a big record label behind him, the world had better watch out.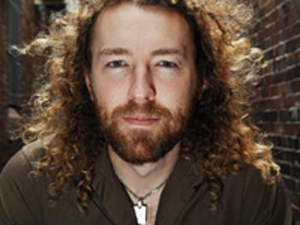 Shane Abbess
A powerhouse of creative energy, Shane has inspired an entire wave of filmmakers, including myself, with his can-do approach to filmmaking that led to the international success of his debut feature, Gabriel, which launched the late, great Andy Whitfield. Rather than waiting for opportunities to find him, Shane creates them. In addition to running his own production company, he is working on a handful of innovative films that will thrill audiences around the world over the next few years. He's also very active in the digital world, and his most recent work in this sphere was returning home to guest direct an episode of Oz series Event Zero and show his support for the emerging medium.

Mitchel Dumlao (www.mitcheldumlao.com/)
Mitchel Dumlao is a firecracker of energy and in addition to being a successful movie producer has found a way to celebrate one of his passions by launching a television channel, Strife TV, which is dedicated to Bboy culture and showcases some fantastic break dancing.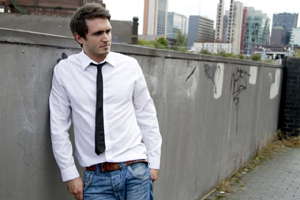 Jay Sutherland (www.jaysutherland.com)
Tipped by IMDB as one of their top five actors to watch in the world, the star of Pulp is also a huge Game of Thrones fan. He created this impressive audition video for the show and invited fans to see what they thought of him. So far responses have been overwhelmingly positive, and I've got admit, having directed Jay in a comedy film, that even I was caught off guard, particularly by the strength of his performance as Dareon. Instead of waiting for Nina Gold and the Game of Thrones casting team to call him, he's working hard to ensure he gets to them.
Miss L (twitter.com/ProResting)
Not all opportunities need to yield financial reward. Sometimes they can be about finding a way to cope in a harsh profession where rejection is the norm. Miss L, an anonymous, struggling actress, has chosen humour as a coping mechanism. She's created a humorous blog that chronicles her daily struggle. She also runs a tragi-comic tumblr account that shares some of the more outrageous casting calls. My personal favourite is the producer who says that "nudity isn't essential to get the part, but it is encouraged."
Anyone who chooses a creative career will know that it takes a lot of experimentation to hone their talent. By creating our own opportunities not only do we increase our ability to experiment and develop our talent, we increase our marketability. Being the most talented person in the world isn't much good unless other people know you exist.
If you've found inspiration from the creatives featured in this article, support them by following on twitter or Facebook. If you are a film industry professional who is doing interesting things to further your career, you can get in touch with me via twitter. I'd like to make this a regular feature and showcase new groups of entrepreneurial creatives in future. As the film industry evolves, the need to be entrepreneurial is only going to increase, and anything that helps inspire the next generation of filmmakers is a good thing.
REAL LIFE. REAL NEWS. REAL VOICES.
Help us tell more of the stories that matter from voices that too often remain unheard.