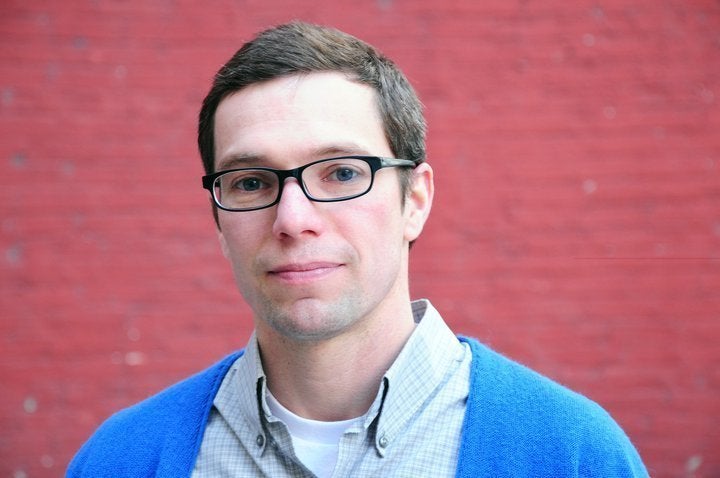 Dumke left the Reader this week and started at the Chicago News Cooperative today, where he hopes to bring more in-depth, investigative stories to the table.
"We're looking for high-impact reporters to help us win readers, and Mick's work at the Reader demonstrated that he is among the best in the city," CNC managing editor Jim Kirk told Reader columnist Michael Miner last week. "He immediately raises our game, especially when it comes to local political coverage."
Dumke spoke with HuffPost Chicago about being a reporter in Chicago, and what it feels like to be threatened by Mayor Daley.
Tell me a little about the decision to leave the Chicago Reader for the Chicago News Cooperative, and your hopes for the Co-op gig.
It was a difficult decision, to say the least. I started picking up the Reader when I was an undergrad at Northwestern in the early 1990s and I've been a huge fan ever since. I have been thrilled to be able to write and edit for the paper the last five-plus years, and I think I've become a better journalist, thinker, and person by being around all the smart and creative people there--especially my collaborator, mentor, and good friend Ben Joravsky. I'm going to miss the Reader environment. On a recent Tuesday night, which is when the paper is put to bed each week, someone sent an email to the rest of the staff that said something like, "Does anyone here know anything about German cinema?" It's that kind of place, where some quirky and brilliant people butt heads and exchange ideas and then work together and somehow put out an issue every week.
But life is short and I want to keep growing as a journalist, and right now I feel like moving to the CNC will help me do that. I've wanted to be an investigative reporter since I was a teenager and first read the work of the muckrakers of the late 19th century--people who used their journalism to raise serious questions about social injustice. And there are some very experienced and committed journos at the Chicago News Cooperative who I believe will make me a better reporter. I've known the CNC's fine city hall reporter, Dan Mihalopoulos, since he and my brother became buddies in high school, and I'm excited to get to work with him. Same goes for the rest of their talented staff. They've already been doing some great work and I hope when I'm there we'll be able to keep adding to the debate about key issues around here. Basically, I want to help them kick some ass.
Being an investigative journalist in the days of 200-word news stories must be tough. Is that why you have avoided dailies like the Chicago Tribune and Chicago Sun-Times?
I applied for a couple jobs at the Tribune a few years ago. They told me they weren't interested. I've never even gotten that far with the Sun-Times. But I haven't taken a conventional path into this business. I didn't major in journalism, and along the way I've done lots of other things: I taught social studies at an alternative high school, coached youth swimming, attended seminary, and worked in a church homeless ministry ... so I can see why some people would look at my resume and conclude I wasn't the reporter they were looking for. I've just tried to do my thing at places like the Reader and the Chicago Reporter that welcomed me and my work. But it's all good--there's room, and a real need, for all kinds of approaches to the news.

You personally have received some media attention following Mayor Daley's threat to put a gun up your...you know. How does it feel being on the other end of the interview?
It's odd. I certainly wasn't expecting to be a subject of the news, and in a lot of ways I haven't been prepared for it. But I'm really grateful to be in a position where I'm able to ask questions of decision-makers and to report what, if anything, they have to say.
I'm not the first person to irk the mayor with a question--an obvious question, quite frankly--but by some strange turns of fate I guess I am the first one to provoke him to offer to put a cap in a reporter's ass. I won't say I haven't been amused by the attention that followed, but what's even better is that the world has seen how Daley responds to people who dare to wonder aloud if his policies actually work. Whatever side of the issues you're on, I hope you'd agree that we're not going to make progress in an environment where debate isn't tolerated. I think the gun incident showed lots of people where the mayor stands on that point, and it hasn't helped his cause.
As for me, I'm just left having to persuade my mother that I'm not going to be knocked off by the bad guys. At least I don't think so.
What is your favorite thing about working as a Chicago journalist?
Where do I start? As I mentioned above, it's a privilege to be able to report and write about public policy and the characters and creatures who inhabit the government around here. It's also fun as hell--there is no shortage of material to keep you inspired and outraged. And I just love this city. I grew up in Michigan, but I've been here for about 20 years now, and I keep discovering things. It awes me to be able to participate in the discussion about where it's headed. I'm fascinated by the era we're in, where our politics is dominated by the last of the old-time big city bosses even as we've become a world-class city, in part because of the mayor's passion and work. We're old school but progressive. People here want to live sustainably but we haven't figured out how to transition out of the era of heavy industry and coal-fired power plants. We're one of the last union towns in the country but willing if not always eager to welcome Walmart and its ilk because we need a shot in the arm. Our downtown is breathtakingly beautiful while many of the neighborhoods are collapsing. It's a town of gangsters as well as strong communities. I mean, I just love the place and there are more stories here than anyone could touch in a lifetime.

Any suggestions for readers on where to eat/booze/shop in the city you would like to share?
Right now I'm all about Argyle Street, especially the amazing Ba Le sandwich shop and the staggering array of delicious things you can get at Tank Noodle. And there are so many other great places to eat within a couple blocks of those.
I don't shop for much besides records and books, but I'm on a hiatus for that stuff right now because a recent move reminded me that I already have too much crap. When it comes to getting a drink, I tend to hit the same handful of neighborhood bars over and over, but at the moment I'm back to the glorious basics: cold cans of Tecate consumed surreptitiously at the beach.
Related
Popular in the Community