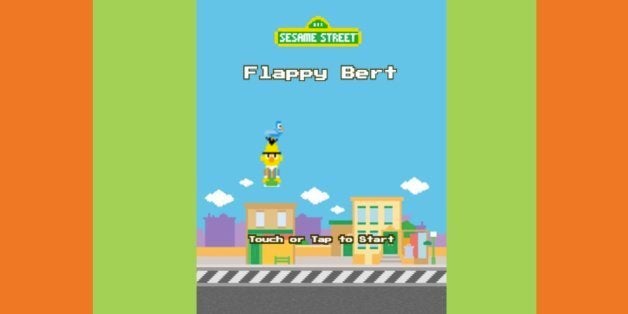 Alright, "Flappy Bird" clones, you can all go home now. We have selected a winner, and other candidates need no longer apply.
"Flappy Bert," an entrant by the folks over at "Sesame Street," is truly the best "Flappy Bird" spinoff game we've seen.
Players guide Bert -- a Muppet famous for his "Sesame Street" hijinks with sidekick Ernie -- as he is lifted by a tiny bluebird through colorful pipes on an 8-bit "Sesame Street" backdrop. Successfully navigating Bert through a pipe will earn you a nasal laugh, while all failures are blamed on everyone's favorite ne'er-do-well roommate, Ernie.
One more great thing about "Flappy Bert" (as if you needed more): It's slightly easier than other "Flappy Bird" clones, presumably to make it kid-friendly. Then again, our adult self-esteem sure doesn't mind the break from constant failure.
You can go play the game on your desktop by visiting here. Happy gaming!
Popular in the Community