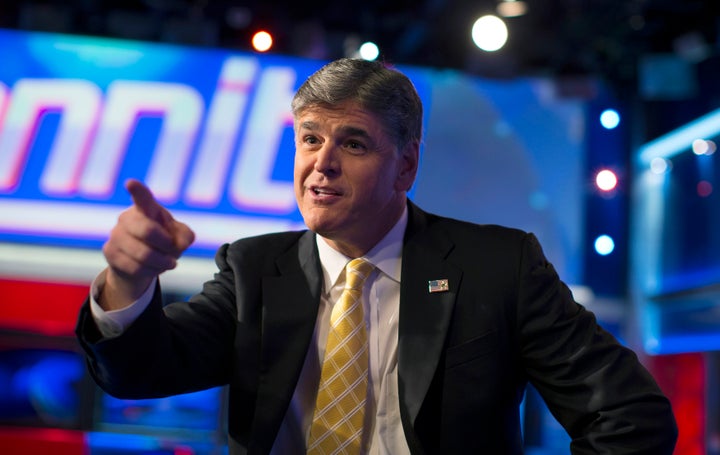 Fox News has faced a year of upheaval. Its talent departures and schedule changes are virtually unprecedented for a cable news network, yet it is ending the year in the lead, both in overall viewers and among those ages 25 to 54, the demographic coveted most by news show advertisers, over competitors MSNBC and CNN, according to Nielsen ratings.
In the past 12 months, Fox News has seen two of its top prime-time hosts, Megyn Kelly and Bill O'Reilly, leave the network. Kelly left in January for NBC News, where she is now hosting the third hour of the "Today" show, titled "Megyn Kelly Today." O'Reilly was ousted after a New York Times report revealed that he had settled multiple sexual harassment lawsuits, and advertisers fled his program
Fox News host Tucker Carlson started the year in the 7 p.m. time slot, then moved to 9 p.m. after Kelly left, then to 8 p.m. when O'Reilly was ousted. Sean Hannity's program moved from 10 p.m. to 9 p.m., and was replaced by conservative radio host Laura Ingraham at 10 p.m. The panel program "The Five" was moved to 9 p.m. when Carlson moved to 8. After Fox News host Eric Bolling was ousted by the network amid sexual misconduct allegations, "The Five" was moved back to 5 p.m. And Fox News anchor Martha MacCallum took over the 7 p.m. slot from Carlson when he initially moved to 9 p.m.
The revolving schedules are hard to keep up with, but they show the power of Fox News and its loyal viewership. And these changes, largely due to hosts being ousted amid sexual misconduct allegations, has not diminished the network's ratings, which appear to be immune from the scourge of scandal.
In overall viewers in the year to date, Fox News bested MSNBC by 39 percentage points, and CNN by 78 percentage points. With respect to the overall 25-54 demographic, CNN and MSNBC were tied at 370,000 viewers, and Fox News surpassed them by 27 percentage points, with 488,000 viewers.
MSNBC has also had a banner year, leading with its top-rated "The Rachel Maddow Show," which goes head-to-head against "Hannity" and the second hour of CNN's "Anderson Cooper 360." And changes instituted by NBC News Chairman Andy Lack to the dayside schedule of MSNBC, which included eliminating all of the opinion shows and replacing them with news programs, have lifted the dayside ratings for the liberal-leaning network to second place behind the Fox News Channel.
Fox News beat CNN in the overall dayside ratings by 62 percentage points, and MSNBC by 51 percentage points. MSNBC saw a gain this year of 47 percentage points in the overall dayside ratings, and 33 percentage points in the 25-54 demographic. CNN gained 4 percentage points in its overall ratings, and 11 percentage points in the demo.
Follow Yashar — or send him a tip — on Twitter: @yashar
Support HuffPost
The Stakes Have Never Been Higher
Related
Popular in the Community