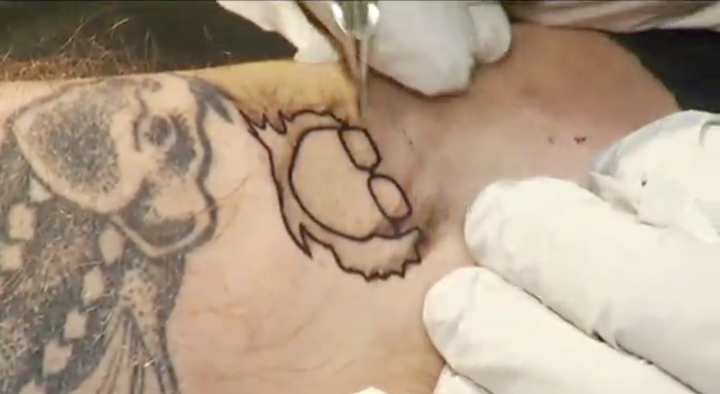 After hearing that a business owner in New Hampshire was giving customers free Donald Trump tattoos, a Vermont tattoo parlor began offering free inks of Democratic presidential candidate Bernie Sanders.
Initially, the deal from Aartistic Inc. in Winooski came with a catch: Customers could only get a free tattoo of Sanders, a senator from the state, if they were using it to cover up a Trump tattoo. The offer has since been extended to any pro-Sanders ink, parlor owner Tyre Duvernay told local station News10 this week.
Bob Holmes, who owns three tattoo parlors in Seabrook, New Hampshire, said he has inked 27 people with free tattoos since starting the offer about a week ago.
People have traveled significant distances -- Holmes said he has even had calls from Florida -- for a free Trump-inspired tattoo. He told The Huffington Post that his parlors are booked through the next two weeks and that the ink will only stop flowing when the public demand does.
He added that if a customer tips him for one of these tattoos, he gives that money to the Wounded Warrior Project, a charity for veterans.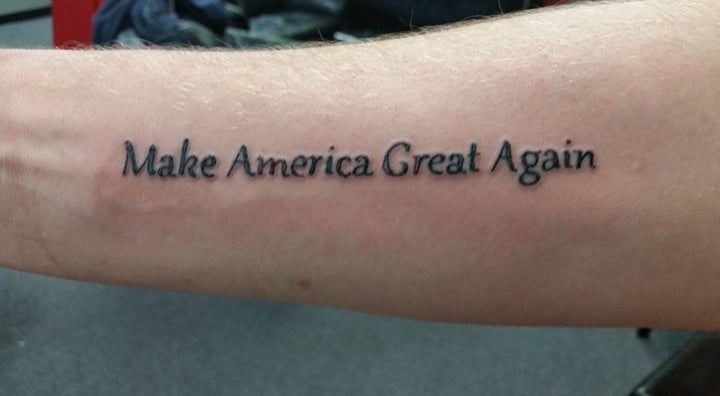 Duvernay said he has seen similar demand.
"We've done at least 30," he told News10. "We're getting five to 10 calls a day, and there are plenty more on the books."
Aartistic customer and Burlington resident Josh Dacres, 24, told News10 he likes how consistent Sanders' message has been.
"The biggest thing is that his pitch hasn't changed for my entire life," he said.
Holmes' reasoning for supporting Trump is somewhat similar.
"Everybody's flip-flopping," he said. "[Trump] doesn't flip-flop. He's not trying to please anyone."
And what else ostensibly stays the same forever? Tattoos.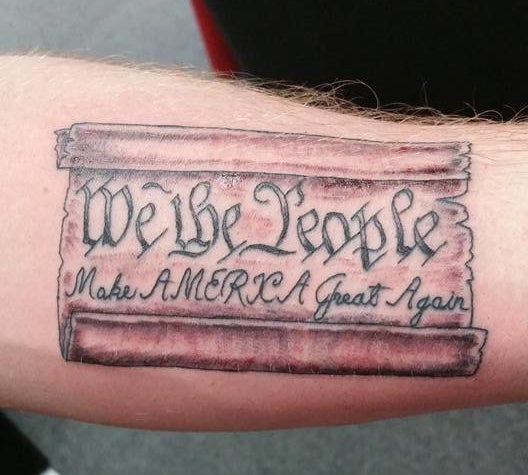 Popular in the Community