Coursera, a company offering online courses from top universities, quadrupled their partnerships yesterday and gained the University of Pennsylvania and California Institute of Technology as equity investors.
The courses will be available to anyone with a computer and internet access, and are free of charge. Upon completion of a course, most universities will offer certifications at the discretion of the professor and the institution.
Nine American universities signed agreements today with the company, including California Institute of Technology, Duke University, Georgia Institute of Technology, Johns Hopkins University, Rice University, UC San Francisco, University of Illinois, University of Washington and the University of Virginia. Coursera is also expanding internationally to Ecole Polytechnique Federale de Lausanne, University of Edinburgh and University of Toronto for a total of 16 partners.
Founders Andrew Ng and Daphne Koller, both professors of computer science at Stanford University, introduced Coursera this past April, initially partnering with Stanford University, University of Michigan, University of Pennsylvania, and Princeton University.
The additional 12 universities add over 125 new courses to their selection, spanning all genres of humanities, math and quantitative sciences, social sciences, and more.
"Technology is transforming education," said Andrew Ng in an interview with The Huffington Post.
Ng linked the need for innovative educational strategies to the increasing unemployment rates of recent college grads, citing in particular the challenges of access, rising costs, and, sometimes, quality.
"[Many people] would have never been able to take a Princeton or Caltech class-- that may now change," he said. "Anyone in the world can now learn from these top professors...When a student takes a Caltech class online, they know it is of a high academic standard."
Caltech's Vice Provost Melany Hunt told HuffPost that faculty members see Coursera as an experiment to try something new, in some cases using the online class in conjunction with the time spent in class to achieve a more in-depth learning experience.
"Students come to Caltech from a range of backgrounds," said Hunt. "Having things for incoming freshman, some things they can do during the summer, is actually very helpful in terms of student learning."
Currently Caltech is offering three courses on Coursera, though faculty members are likely to add more with time.
Peter Lange, Provost of Duke University, said in a phone interview that Duke had been moving forward with a number of teaching innovations and wanted to work with Coursera on new teaching formats. He added that faculty will be able to reach a much broader audience and gain useful feedback onto their own teaching. Thus far, seven Duke professors have joined the initiative.
Adding to Coursera's success are UPenn and Caltech combined investment of $3.7 million in the company. With additional investment from current investors New Enterprise Associates and Kleiner Perkins Caufield & Byers, the company now totals over $22 million in funding.
"I am delighted to join the Coursera Advisory Board on Penn's behalf," wrote Provost Vincent Price of UPenn in an email to HuffPost. "We have been gratified by the strong response to our first set of courses, which are galvanizing both wide interest among students and exciting new methods of teaching and learning among our faculty. We look forward to working even more closely with Coursera and our university partners to continue to shape the future of online education."
Ng acknowledged the significance of signing with some of the most prestigious schools both nationally and internationally, stating that it challenges the notion that online college classes are of a subpar quality.
"I think this has largely laid those concerns to rest," he said. "A professor at a top school can teach not a dozen students, but tens of thousands. This is significantly changing the economics of education."
Before You Go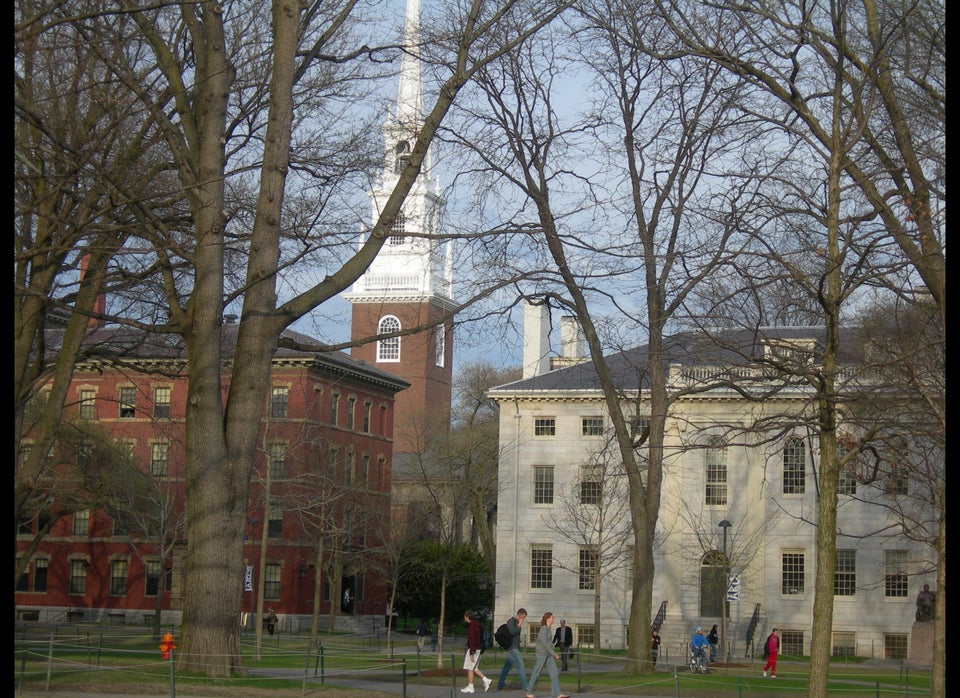 U.S. News & World Report's Best Colleges
Popular in the Community