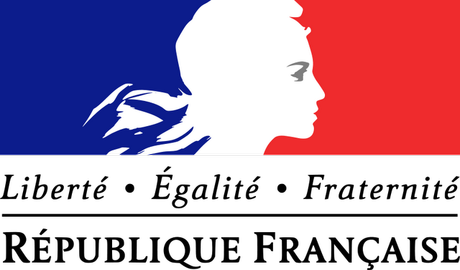 France is about to choose a new president in its most contentious electoral race in living memory – the results could have far-reaching effects on the European Union (EU) and the rest of the world.
Never have international eyes watched a French election so closely. Post Trump and Brexit, the world is both fascinated and horrified by the rise of far-right populist candidates such as Marine Le Pen – leader of the French National Front party and joint front-runner for the first round of the presidential elections, polling at 23 percent at the start of this week.
And in a recent dramatic twist, polls revealed a surge of support for wildcard and hard-left candidate, Jean-Luc Mélenchon, who is gaining momentum at 19 percent. The two other candidates in the running are: current overall favorite and centrist Emmanuel Macron and Republican François Fillon – at 22 percent and 21 percent.
The four main contenders for the presidency span the political spectrum — two of them are fiercely anti-EU — and set the stage for one of the most nail-biting and unpredictable presidential elections the French have seen.
Decades of economic stagnation and a series of recent terror attacks in France provide the back-drop and have created a breeding ground for populist scapegoating politics with immigration and unemployment (currently running at 10%) high on policy agendas.
When are the presidential elections?
Voters go to the polls twice to elect a French president: the first round of elections will take place on Sunday, April 23. Unless one of the 11 candidates wins more than 50 percent of the vote (unprecedented), the two leading candidates will go forward to the second and final round of elections to be held on Sunday, May 7. Ten days after the elections, on May 17, the new president will start work in the Élysée Palace.
How does the French electoral system work?
France has a hybrid system with a president and a prime minister (parliament); the former is the head of state, has ultimate power and serves a five year term. The country's two round presidential election system is designed to ensure a mandate – with just two contenders in the final round the winner is guaranteed more than half of all votes cast. (The parliamentary elections will follow the presidential ones on 11 and 18 of June.)
France's two longstanding mainstream parties – the Socialist Party and The Republicans – are falling behind in popularity. Current Socialist president, François Hollande, is the first sitting president not to run for a second term while the new Socialist candidate, Benoît Hamon, has failed to gain public support. The Republicans are battling to stay in the race after their candidate, François Fillon, became the subject of a "fake jobs" scandal. Here are the top four candidates and their key policies:
Emmanuel Macron: On The Move! party (centrist)
Former economics minister under Hollande and investment banker, Macron, 39, resigned from the Socialist Party last year to start his centrist En Marche! party. Since then he has shifted from outsider to favorite, picking up support from the left and right. A pro-European globalist, Macron promises flexibility on labor laws, a loosening of the 35-hour work week limit, and education reform. He wants to make €60bn public spending cuts, slash 120,000 public sector jobs, and maintain the Schengen zone.
Marine Le Pen: National Front party (far-right)
Le Pen, 48, has re-branded the controversial National Front – founded and grown by her father, Jean-Marie Le Pen, a convicted racist and Holocaust denier – with a slick veneer of populist nationalism. Scratch the surface and the party's hallmark policies are intact: Le Pen, who stands accused of inciting hatred against Muslims, wants to deport all immigrants without documentation. An admirer of Vladimir Putin, she is against free trade, wants to exit the EU, replace the euro and scrap the Schengen Agreement.
Jean-Luc Mélenchon: Unsubmissive France movement (far-left)
A former Socialist Party education minister, Mélenchon, 65, resigned from the party because it was not left-wing enough. His policies include: increased public spending, a minimum monthly wage, fixed maximum salaries with a 90% tax on earnings exceeding €400,000, and re-setting the retirement age at 60. Anti-globalization and anti-capitalist, the charismatic Mélenchon wants France to leave the "neo-liberal" EU, Nato, the World Trade Organization, the International Monetary Fund and the World Bank.
François Fillon: The Republicans party (centre-right)
The former prime minister was once favorite to win the election but his campaign was derailed by the alleged "fake jobs" scandal – police are investigating claims he paid his wife and two of his sons from public funds for work they did not do, Fillon denies wrongdoing. The 63-year-old wants to reform the Schengen Agreement, cut 500,000 public sector jobs, slash public spending, reduce taxes, undermine trade union power and cut immigration to a "strict minimum".
Le Pen is currently forecast to win the first round of elections with Macron favored to beat her in the final round. However, there are a large number of 'floating' voters who have yet to decide. Once a model for election turnout, voter dissatisfaction has become widespread in France in recent years with some reports estimating up to a third of those entitled to vote will stay at home on election day. Voter engagement campaigns such as #WomenHaveThePower (see videos below) – a joint action between Women's March Global and Les Glorieuses to encourage female voter participation, and Citizen Challenge targeting younger voters, are underway in a bid to boost turnout.
Why is this election so important?
As one of the most influential players in the EU, France is pivotal to its future. A win for Le Pen or Jean-Luc Mélenchon might not just mean an EU referendum and Frexit for France but could precipitate the end of the EU as we know it, dismantling the basis of more than 40 years of a united and peaceful Europe and ending free trade and movement of its citizens.
Increased protectionist policies would be likely to reduce European economic growth and prosperity, weakening its negotiating power with the rest of the world. Some also fear any further undermining of the EU would leave Eastern Europe more vulnerable to Russian expansionism and associated military conflict.
In addition, a win for Le Pen would mark the most significant shift to extreme right-wing politics in France since the Vichy regime of World War II, potentially turning the country's historic socialist identity inside out and throwing its motto — liberty, equality, fraternity — into question.
REAL LIFE. REAL NEWS. REAL VOICES.
Help us tell more of the stories that matter from voices that too often remain unheard.