While Goldman's "Blink 182" days are far behind him, his recent project is far more inspired. He journeyed to Ethiopia in collaboration with SalaamGarage, a humanitarian media organization working to promote change through art and storytelling. Goldman was one of a group of photographers to travel to the Hamlin Fistula Hospital in Addis Ababa, Ethiopia, where thousands of lives are saved every year -- free of charge.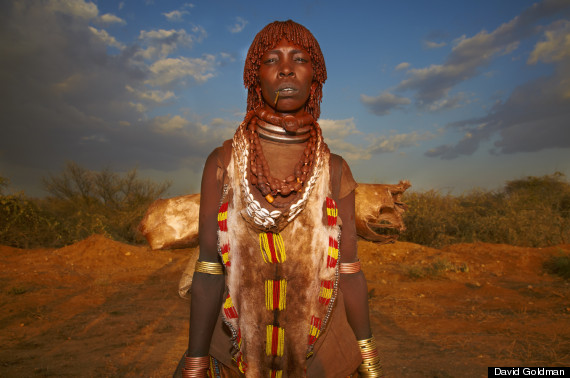 The hospital treats Obstetric Fistula, a life-threatening condition that develops after a woman experiences complications while giving birth. The only way to prevent the internal tissue damage that can stop women from walking or even standing upright is surgery, and only few Ethiopian hospitals provide such a treatment. Luckily, the Hamlin Fistula Hospital has constructed five additional hospitals across Ethiopia in an attempt to aid those women who are unable travel to Addis Ababa. Yet the life-altering condition remains widely unknown around the world, making it harder for women to gain recognition and treatment.
The Ethiopia Project will feature photographs promoting awareness of Obstetric Fistula, including those of Goldman himself. We spoke to the accomplished and incredibly diverse photographer about his journey, his lessons and whether the epic Blink cover ever comes back to haunt him. Scroll down for a slideshow.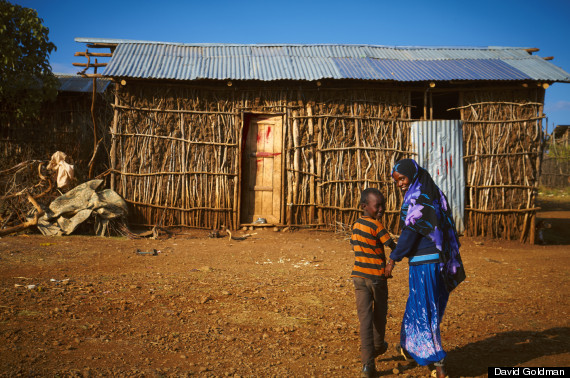 HP: How did you get involved with this project? Had you been to Ethiopia before?
DG: I had just gone through a tough personal time and noticed a friend was talking about a friend of theirs on Facebook who was going to Ethiopia to work on a project. I was looking to get back to my photo roots and really shoot something that would be more rewarding on a personal/spiritual level. I followed the path on Facebook to that friend and the group was called Salaam Garage. They had already sourced the NGO and the trip was organized. I simply had to raise some money (not really that simple) and commit. I educated myself about obstetric fistula and spoke to some of the people leading the trip and decided to give it a try.
HP: Although the subject matter of the exhibition is extremely serious, your photographs use a rich and vibrant palette. What are you trying to convey?
DG: I know the subject can be very dark. Although images that show sadness and horror can often get a response, I felt that the story here was of hope, love and survival and as such I wanted to show images that were compelling for their positive outcome. I feel change can be made by showing the good.
HP: What surprised you about your subjects or yourself during the making of this series?
DG: When I first met these young woman they were very tough and stoic. We could not speak the same language so relied on a translator but after a few days I saw them open up and laugh. It was probably about the time they really realized they were heading home -- a place they were not necessarily convinced they would ever see again. As for me, I was surprised how emotionally connected I felt to these two girls in such a short period of time. We laughed and shared so much in what amounts just days but the connection I made with them I feel to this day. I think about them often.
HP: You shot the infamous hot nurse cover for Blink 182's "Enema Of The State." Does this ever come up? Any funny stories?
DG: I don't bring it up too often unless there is some relevance. It is nice to know that so many people are aware of it and tell me that they loved it or had it and they think it's a great photo. Not too many people are lucky enough to have been able to create an image or really anything that so many people know of. I feel very lucky to have worked with the people I have, from rock star to fistula survivor and everyone in between.
The Ethiopia Project includes photographs by Jonathan Hanson, Sara Forrest, David Goldman, Maggie Soladay, Veronica Gray, Antoinette Douglas and Kristie McLean. It debuts today (September 12) at Foto Care Rental in New York.
Check out David's work below, and let us know your thoughts in the comments section: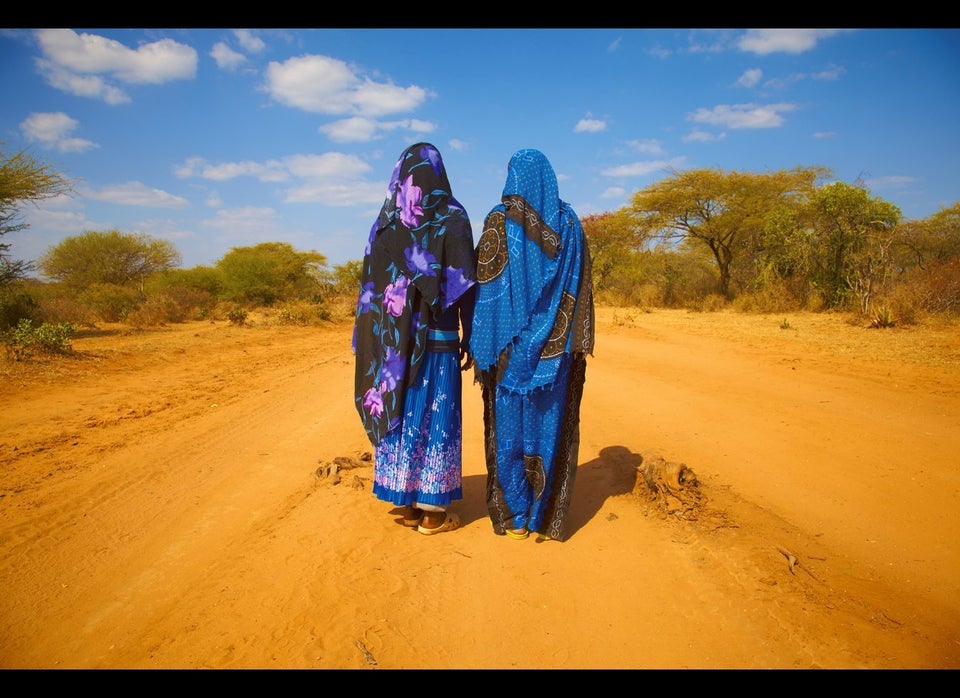 David Goldman
Related
Popular in the Community