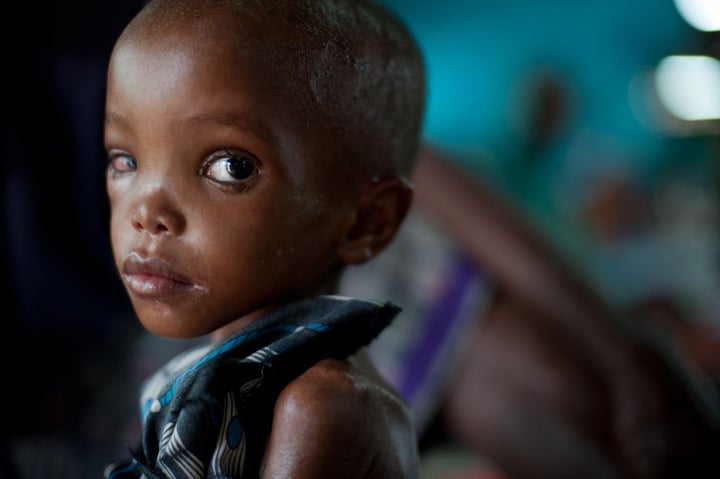 What do 1) Florence Nightingale, 2) Dr. Quinn, Medicine Woman, and 3) Heathcliff Huxtable have in common? Yes, all are famous health workers. But what more sets them apart from others like Dr. House or Doogie Howser, M.D.?
Tied to this answer is the key to addressing some of the world's greatest health challenges.
Fictional or not, Nightingale, Quinn, and Huxtable served patients on the front lines of health care. Whether on the battlefield, in the Wild West, or from a cozy home office, these health workers were the first and sometimes only point of contact for communities in need of care.
Today, the World Health Organization puts the shortage of frontline health workers at more than 1 million. Many more lack the skills, medicines and support they need to deliver basic health services. That means far too many people in the developing world can't access simple treatments and preventive measures that could save their lives. As a result, millions of mothers, newborns, and children die every year, and diseases like AIDS and tuberculosis continue to ravage communities despite known, affordable treatments. Finding a practical way to boost access to basic health care among poor and hard-to-reach populations could dramatically reduce this toll.
Investing in global health challenges one disease at a time is neither sufficient nor efficient. That's why 15 leading global health organizations have teamed up to call on the U.S. government to train 250,000 new frontline health workers in countries where kids are dying and to improve the ability of existing workers to save more lives. At a time when every dollar counts more than ever, the new Frontline Health Workers Coalition believes this focus is the most cost-effective way to save mothers' and children's lives around the world, address global health threats, and help advance strategic U.S. interests in a secure and prosperous world.
Back to higher-level health workers like Dr. House and Doogie Howser. These characters portray extremely valuable medical roles, but their care is based in hospitals, where patients are either referred or fortunate enough to be admitted to a functioning facility. For countless poor families in the developing world, hospitals are either too far or expensive to reach, or too under-resourced to meet overwhelming health needs.
Here's the kicker: most mothers, newborns, and children don't need access to a doctor to survive the leading causes of death. Properly supported community health workers and midwives can do much of the job.
Existing investments in frontline health workers are already working and have helped poor countries like Bangladesh, Nepal, and Ethiopia reduce maternal, newborn, and child death rates, improve health, and now are showing signs of reducing population growth rates.
Still, much work remains. But because we know what to do, let's get it done. To quote Dr. Seuss -- not actually a health worker, but still a pro at making sense -- "Sometimes the questions are complicated and the answers are simple."
Related
Popular in the Community