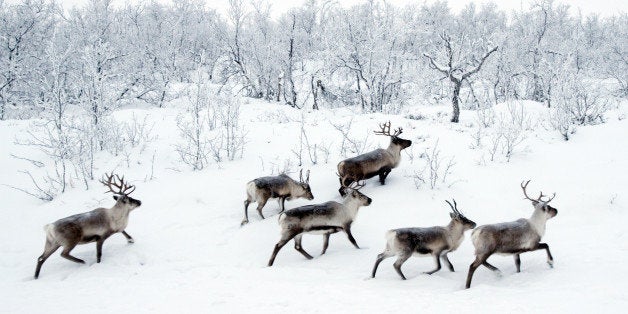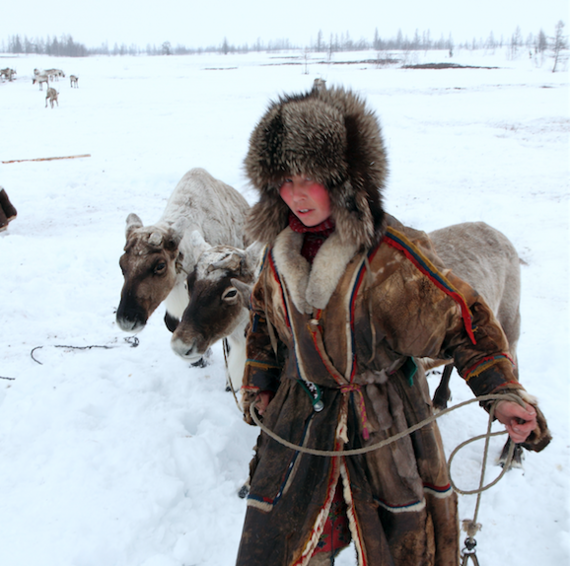 Stepping out of my flat today, in shorts, a tank top and flip-flops, as I walk to my yoga class around the corner from my apartment, soaking up Singapore's hot and humid equatorial heat at a constant steamy 30 degrees Celsius, it's very difficult for me to imagine that in a few weeks' time I will be at the very heart of Siberia wearing about 15 kg-worth of clothing, my feet deep in icy snow, walking alongside a group of nomads and hundreds of their furry reindeers, in approximately -40 or even -50 degrees Celsius temperatures.
This November 2015, my team and I will embark on an epic migration with the nomadic Nenets reindeer herders of Siberia on a mission to raise awareness and funds for women survivors of war. This will be the first time in history that an all-female team will accompany the Nenets on one of their twice-yearly 60km-journey across the frozen Gulf of Ob, which is a bay of the Arctic Ocean located at the mouth of the Ob River, deep in the Arctic Circle in northern Russia. This intense migration is a race against the clock as there are little or no pasture grounds along the way for the herds, which means the crossing needs to be completed before the reindeers become too weak from lack of food.
To be truthful, it feels completely surreal. I'm utterly thrilled and excited to be going, but also admittedly a little apprehensive about this next challenge. I've had my fair share of cold temperatures, having climbed in the Alps, trekked several times in the Himalayas, and even slept at -20 degrees Celsius at Everest Base Camp, which was quite the experience in itself. At the time, we were told not to place our heads too close to the tent's flapping fabric for fear of a literal brain freeze during the night because of howling winds!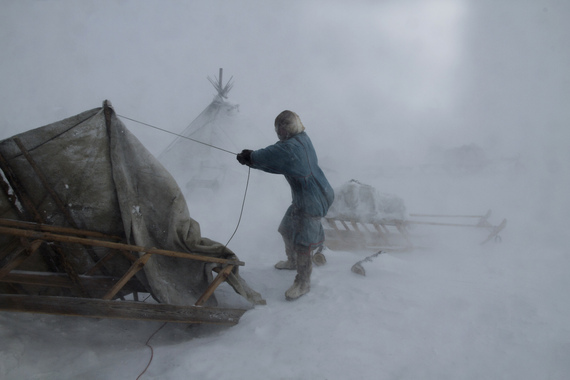 But to say that we can expect a big change of scenery and climate for this next trek just seems to be a complete understatement. Singapore and Siberia -- there could not be two more opposite places on earth. This time, the real challenge won't be the altitude, steepness of the mountainside, or the technicality of the climb, it will be the harshness of the environment, not to mention the sheer chill-to-the bone temperatures we will surely encounter. They say it gets so cold in Siberia at that time of year that even kerosene freezes. I was planning to pack vodka until I heard that 80% proof vodka will freeze at approximately -26.95 degrees Celsius!
Whatever happens, it will be an unforgettable and extraordinary experience and promises to be an adventure of a lifetime. During our journey, the team will completely immerse itself into the lives of the nomads. This means dressing like them, sharing their meals, working with the herders, chopping firewood, collecting ice and making tools, as well as sleeping in 'chums' or traditional tents, made of reindeer hides sewn together and wrapped around wooden poles.
By trekking in such challenging conditions, we hope to bring international attention to the need for societies, governments and corporations to get involved and help end violence against women. We passionately feel this reality can no longer be tolerated, in any form, in any context and by anyone around the globe. Ultimately, our objective is to inspire women to want to leave their comfort zone, their families and homes for a certain period of time, while pushing their limits in an effort to rally support for a worthy cause. At the core of our culture is a passion for adventure and a deep respect and love of nature. We seek to travel and explore the world, and as a result make new discoveries, flourish as individuals, and most important, contribute to society.
Women On A Mission is an non-profit organization headquartered in Singapore, that combines challenging expeditionary travel to remote locations around the world, with the support of humanitarian causes.
Photo Credit: Gordon Esler and Secret Compass
Related
Popular in the Community