Yup, it's official. This wedding photo trend has gone too far.
We're not exactly sure why a warrior is riding a great white shark that's emerging from the bushes. Or why the bridal party looks less than scared by the over-the-top ordeal. Can we all agree to retire this trend once and for all? Let us know your thoughts in the comments.
Click through the slideshow below for 21 funny wedding photobombs.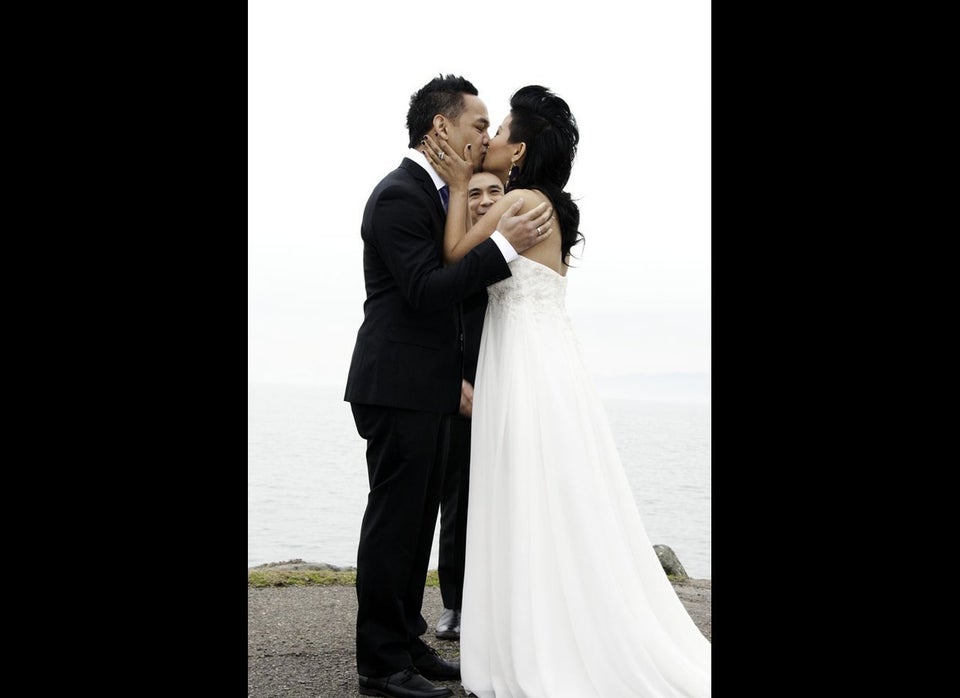 Wedding Photobombs
Related