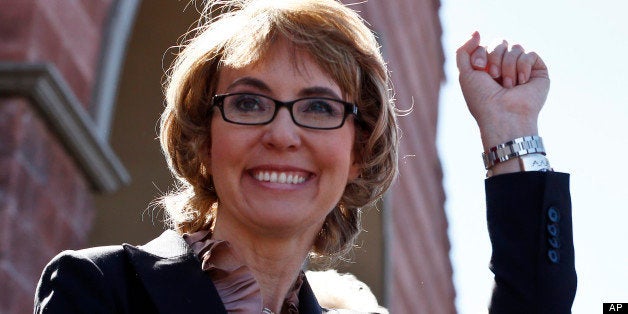 Unlike many other super PACs, Americans for Responsible Solutions received broad support from small and medium-sized donors. Tens of thousands of small donors giving less than $200 combined for a total $3.2 million to Giffords' group, and thousands of medium-sized donors giving under $1,000 accounted for slightly more than $1 million.
"We're really excited about what this means for us going forward," said Pia Carusone, executive director of Americans for Responsible Solutions. "It's clear that Americans have found a middle ground, and our hope is that Congress will listen to them instead of the gun lobby."
Though super PACs can accept contributions of unlimited size from corporations, unions and individuals, Americans for Responsible Solutions raised just $1.75 million from five- and six-figure donors. Overall, the group received more than 100,000 contributions from 72,420 donors.
Giffords launched the super PAC and a partner social welfare nonprofit group two years after she was shot in the head by Jared Lee Loughner at a public event in Tucson, Ariz., and one month after the Sandy Hook school shooting that claimed the lives of 20 small children and six adults. Giffords survived the Tucson attack, but six other people were killed, including a 9-year-old girl and U.S. District Judge John Roll.
When Giffords and Kelly started Americans for Responsible Solutions, they wrote in a USA Today op-ed, "Until now, the gun lobby's political contributions, advertising and lobbying have dwarfed spending from anti-gun violence groups. No longer. With Americans for Responsible Solutions engaging millions of people about ways to reduce gun violence and funding political activity nationwide, legislators will no longer have reason to fear the gun lobby."
The NRA's political action committee, which as a non-super PAC accepts only limited contributions, raised a little more than $7 million in the first six months of 2013. The NRA has a 4-million-member base that helps provide the tens of millions of dollars it spends every year on lobbying, campaign contributions and independent political spending in elections.
Americans for Responsible Solutions ran ads pressuring House and Senate leaders to act on enhanced background checks when the Senate was debating a bipartisan amendment sponsored by Sens. Joe Manchin (D-W.Va.) and Pat Toomey (R-Pa.). That amendment failed to clear a Senate filibuster by a 54-46 vote in April.
Afterwards, Giffords' group ran thank-you ads in the home states of Sens. Susan Collins (R-Maine), Kay Hagan (D-N.C.), Mary Landrieu (D-La.) and John McCain (R-Ariz.), who all voted for the amendment. It ran negative ads against Sens. Mitch McConnell (R-Ky.) and Kelly Ayotte (R-N.H.) for voting no.
The money raised by the Americans for Responsible Solutions super PAC is largely earmarked for electoral efforts in the 2014 midterms, according to Carusone. "Absolutely, it will certainly be directed towards electoral work, electing and defeating members based on their positions on gun safety," she said.
Giffords and Kelly had initially announced a target of $20 million for their super PAC fundraising over the two-year 2014 election cycle. A Politico report in May said that the combination of the Americans for Responsible Solutions super PAC and its associated nonprofit had raised $11 million already. Carusone did not want to reveal the full total raised by the nonprofit arm for the first six months, but said it was higher than the $6.5 million raised by the super PAC.
The super PAC received five six-figure contributions in the first half of 2013. Salesforce.com CEO Mark Benioff, a major bundler for President Barack Obama's reelection campaign, gave $500,000. New York City Mayor Michael Bloomberg, perhaps the nation's most prominent gun control voice, gave $250,000. Texas trial lawyer and Americans for Responsible Solutions treasurer Steve Mostyn also gave $250,000, as did Facebook billionaire Sean Parker. The fifth large contribution, of $143,104, came from Americans for Responsible Solutions' nonprofit arm.
Before You Go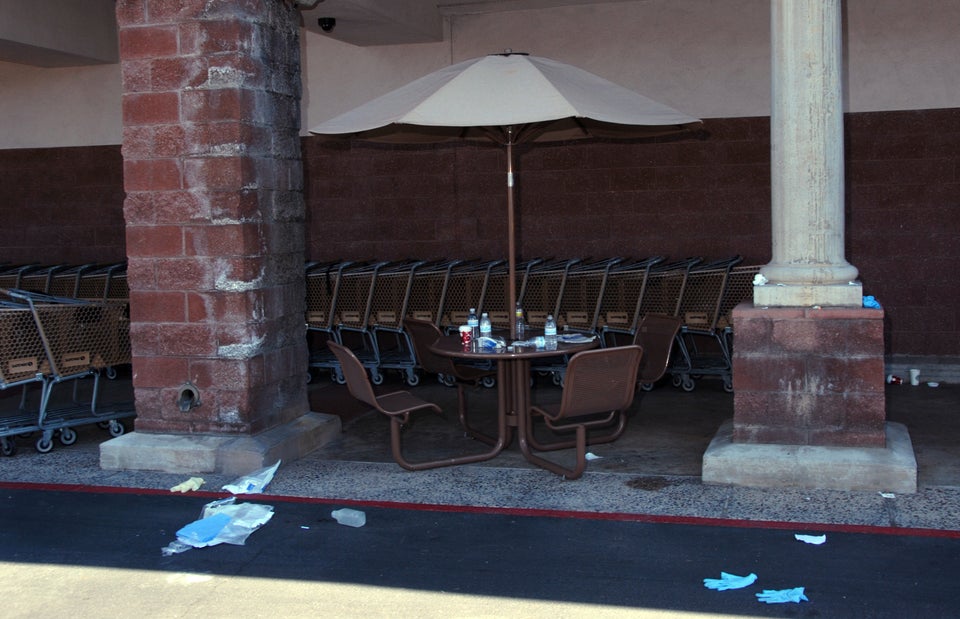 Tucson Shooting Photos
Popular in the Community