That's especially true for Michele Clapton, longtime costume designer on the HBO hit that claims millions of fans across the globe. Clapton has taken charge of designing dresses, cloaks and armor ― with occasionally unexpected objects ― over all but one season of "Game of Thrones," but not even she always knows what to expect from the show's famously secretive creators. 
Still, Clapton takes care to reflect internal journeys outwardly among the wide-ranging cast of characters, meaning there's often more than meets the eye when you're watching. Because she gets input from showrunners David Benioff and D.B. Weiss, along with other insiders, taking a good, hard look at the outfits of each main character can sometimes lead to some valuable insights. 
As many fans have speculated, that's certainly the case for Daenerys (Emilia Clarke), whose scaly militaristic dress reflects her Season 7 mission to retake control of Westeros for her house ― all while negotiating her relationship with a certain puppy-eyed Northern leader.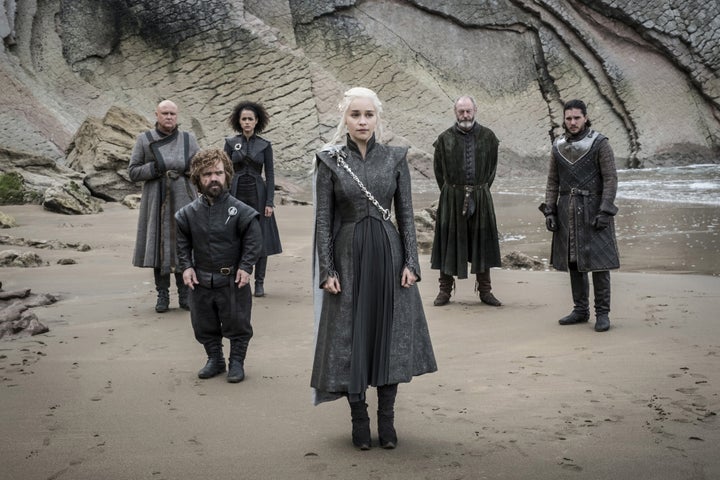 "This season seemed to be the right time for Daenerys to start to embrace the shape and colours of her house," Clapton told HuffPost in an email. "She is in touching distance of her desired place ... so I liked this flowering, this visual expression of her growing confidence that she could maybe take the throne."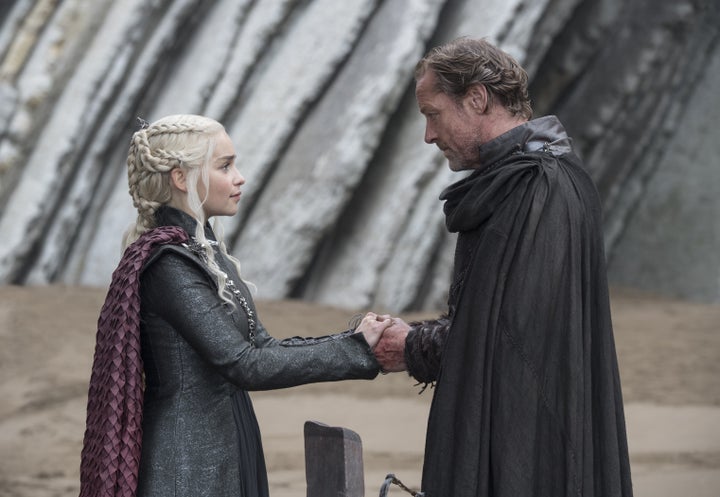 However, as she meets and becomes more familiar with Jon Snow (Kit Harington), Dany's outfits appear lined with fur, a staple of Northern attire that feels symbolic of her growing affection for the King in the North.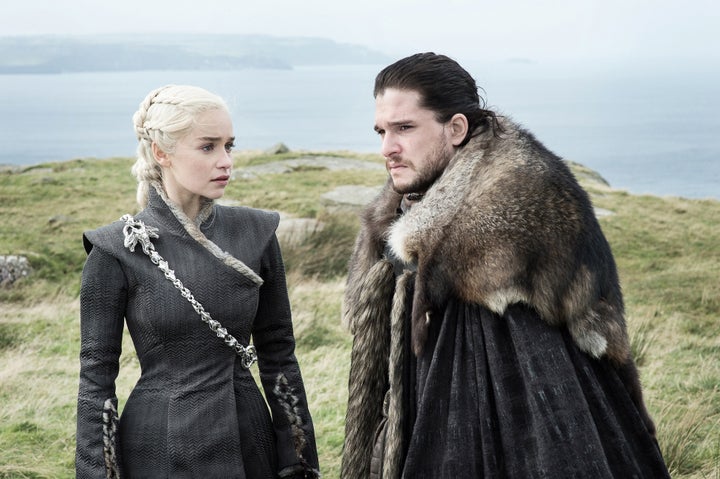 Later, Dany's white fur coat also shows another connection to Northern people.
"I took reference from the Wildlings' attire, particularly the coat that is worn by Jon Snow which was in turn influenced by Mance Rayder," Clapton said. "I wanted to define Dany's shape by cutting into and shaping the fur. Also, I was keen to create a warrior look, a thing of beauty." All in all, it took 12 weeks of work, with fake fur, to create the look.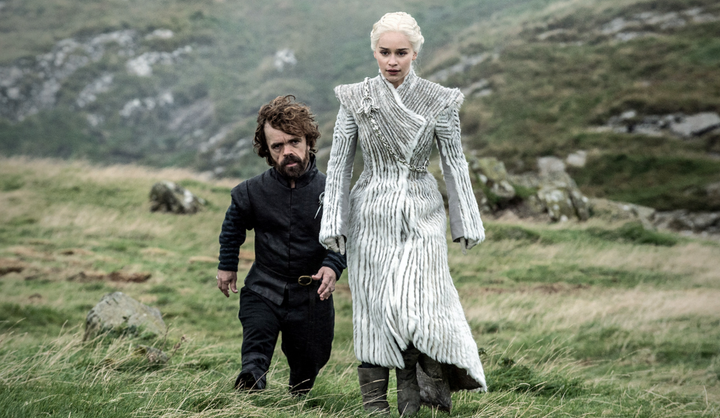 The similarities between Jon's Season 7 cloak ― which features a natural pattern of brown-and-black fur, compared to his past all-black getups ― is an especially clever detail considering the parallels between Jon and Mance Rayder (Ciarán Hinds) in the storyline itself.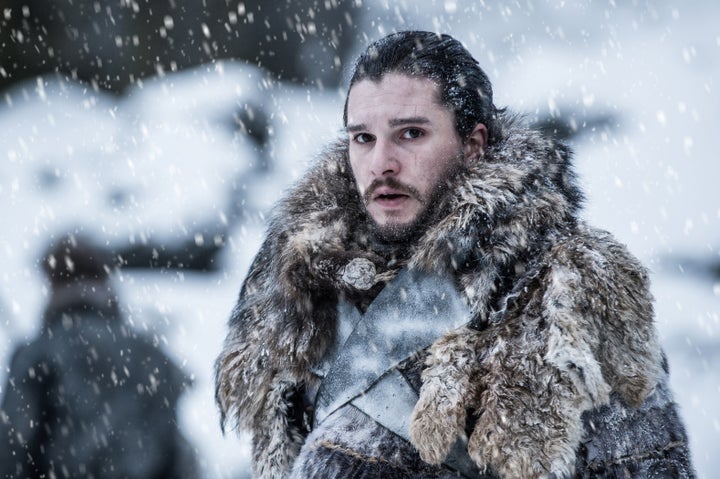 "The cut of the costume was very fitted and severe but the fabrics were soft, textured and quilted. I was trying to grasp all that has happened to Sansa, all the hurt and abuse and frustration, and trying to understand how she would express this yet appear strong. She adapts all she has learnt to her look," Clapton said.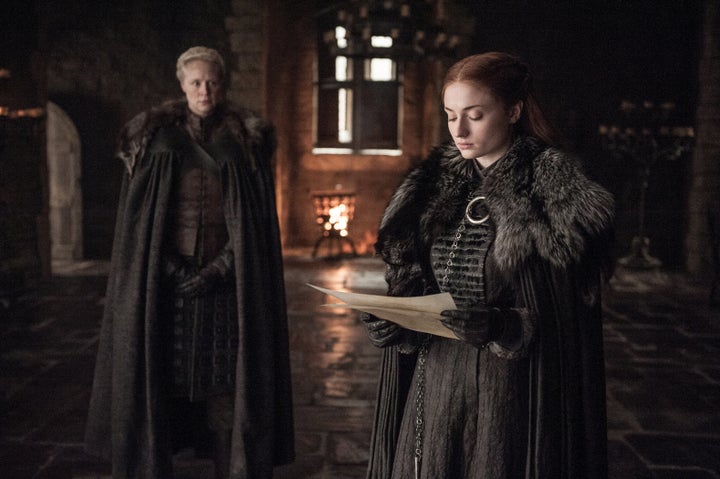 "These are not decoration," Clapton said, "they are messages."
Yet there's one character who is decidedly not sending any premeditated messages with his outfits: Bran (Isaac Hempstead Wright).
Some "Game of Thrones" fans are intrigued by the idea that Bran may actually be the Night King, given his apparent ability to travel through time as well as simply see it in visions and the fact that the two are occasionally dressed alike. But when we asked Clapton whether the idea was too wild for words, she had a clear-cut answer: "I would say too wild!!"
Calling all HuffPost superfans!
Sign up for membership to become a founding member and help shape HuffPost's next chapter
BEFORE YOU GO
PHOTO GALLERY
'Game of Thrones' Season 7 Images