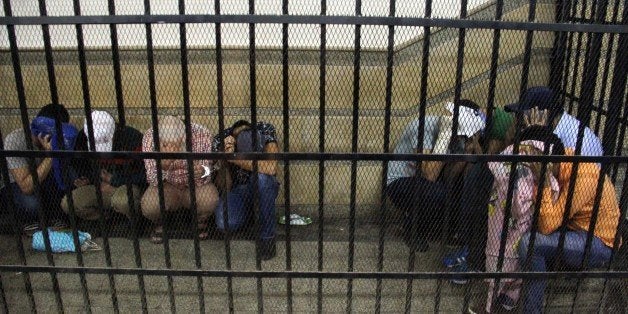 EGYPT -- Since General Abdel Fattah al-Sisi came to power in June 2014, Egypt's atmosphere has been tense. The nation's law on demonstrations, adopted in 2013 under a military regime, may have contributed to a rebirth of popular silence and a climate of fear. Well-established oppression has affected the historical trajectory of a country that once, after its 2011 revolution, sought democracy.
Recently, Egyptian authorities have started to take aim at the lesbian, gay, bisexual and transgender (LGBT) community by increasing the number of roundups and arrests. Internationally, however, the reaction has been largely indifferent.
In the early 2000s, the "Queen Boat" case became infamous: 52 men were arrested aboard a floating gay nightclub, which was moored on the Nile River. That night, those men were arrested after having been beaten up and mistreated by the police. Presented as "perverts" and "presumed guilty," they were widely criticized by the media, and their identities were made public. Finally, they were found guilty on several charges and were each separately given prison sentences, without suspension.
Now that gay issues have been brought back into the spotlight, the figures are alarming. In an interview with HuffPost Tunisia on the increasing number of arrests and their consequences, Scott Long, an international human rights activist and former Executive Director of the Lesbian, Gay, Bisexual and Transgender Rights Program at Human Rights Watch, stated:
"The estimated number of arrests is about 90. Almost all concluded in convictions on different charges, all of them related to 'debauchery,' and up to 12 years of prison."
The latest scandal was the arrest of eight people over a video which went viral on the Internet and which claimed to present the "first gay marriage in Egypt." The video shows indistinct footage of two men. One of them gives the other one a ring, while a dozen individuals present seem to be celebrating. This video went viral on Arabic and Western websites, whereas the subsequent trials, full of several procedural flaws, received less media attention.
Regarding the case, Scott Long told HuffPost Tunisia:
In some cases, judges clearly do not take evidence into consideration. For instance, regarding the video of the presumed gay marriage, the accused were found guilty on the charge of "distribution of pornography," whereas the video is in no way pornographic and there was no proof that the defendants had anything to do with its publication on the Web. Sometimes, judges take only one look at the defendants and decide, based on their appearances, if they are immoral people or not, and finally, they rule according to their own beliefs -- especially, if it is about a transsexual woman or an "effeminate" man.
In this particular case, the eight men were finally convicted and sentenced to three years in prison and an additional three years of probation.
In Egyptian civil society, a political agenda has been observed behind the more frequent police roundups on the streets, at police checkpoints, or in clubs.
On the one hand, this crusade is designed to illustrate a rehabilitated security apparatus, publicly excoriated by revolutionaries in 2011, and to demonstrate a newly re-established control and surveillance of private life. On the other hand, several activists confirm that this sudden police interest in the gay community is part of efforts by the al-Sisi regime to inculcate a conservative image. Upon being contacted on the matter, Mo. R., a militant and defender of sexual, physical, and individual freedoms who chose to remain anonymous, said, "The regime is attempting to appear as the guardian of morality in Egypt in order to prevent the Islam-oriented parties from attacking them."
Islamists have heavily criticized al-Sissi's government. Leaders of the opposition party have deplored the decline of Egyptian society. Former MP Azza el-Garf Tweeted about the deterioration of Islamic values in favor of Western influences, accusing Egypt's government of turning the country "into a brothel."
According to Mo. R., the persecution of gays in Egypt is purely political:
"The police know well the identity of all gay men as well as their addresses, and if they really wanted to arrest them, they could have done it a long time ago. This masquerade is simply a political matter! They take advantage of such stories to generate a buzz and, therefore, divert the attention of public opinion from other important topics."
The renewed prosecution of LGBT individuals is illustrative of the continuous deterioration of the overall situation of Egyptian human rights.
"The human rights situation is the worst I have seen in the last 15 years while I have worked in Egypt. The press is muzzled, protests are severely punished, and the police are constantly monitoring everything. Tens of thousands of people are detained without trial and charges are more and more unfair," Scott Long lamented.Facing this renewed chaos, activists have opted to support the digital fight. Social media has played a significant role in popular responses, including the Twitter hashtag #StopJailingGays and the Facebook page "Solidarity with Egypt LGBT." This campaign has generated protests in front of Egyptian embassies around the world.
The gay dating app Grindr even warned its Egyptian users, informing them that the authorities might have used the app to entrap LGBT individuals. They pleaded for vigilance and anonymity.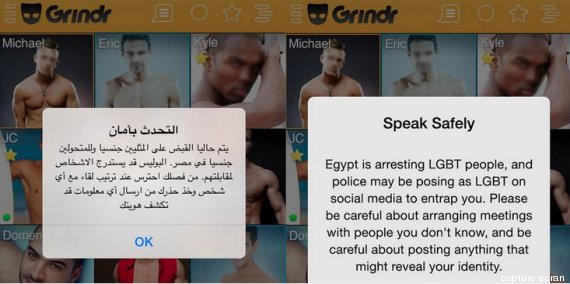 Signs of improvement in Egypt are slim. Optimism remains low, with cases of physical violence and sexual abuse regularly identified on the streets and in prisons. According to Scott Long, transgender individuals have been the most prone to abuse by guards and prisoners. Thus the number of applications for asylum, especially in the case of sexual minorities, has surged.
"LGBT Egyptians who are trying to find refuge abroad often find themselves facing a new range of abuses and discrimination. I have just received, today, some news from an Egyptian who applied for asylum in the United-Kingdom and whose case was rejected based on an absurd pretext hiding, in reality, racist views. Most LGBT Egyptians seem to have nobody to turn to," he concluded.
Before You Go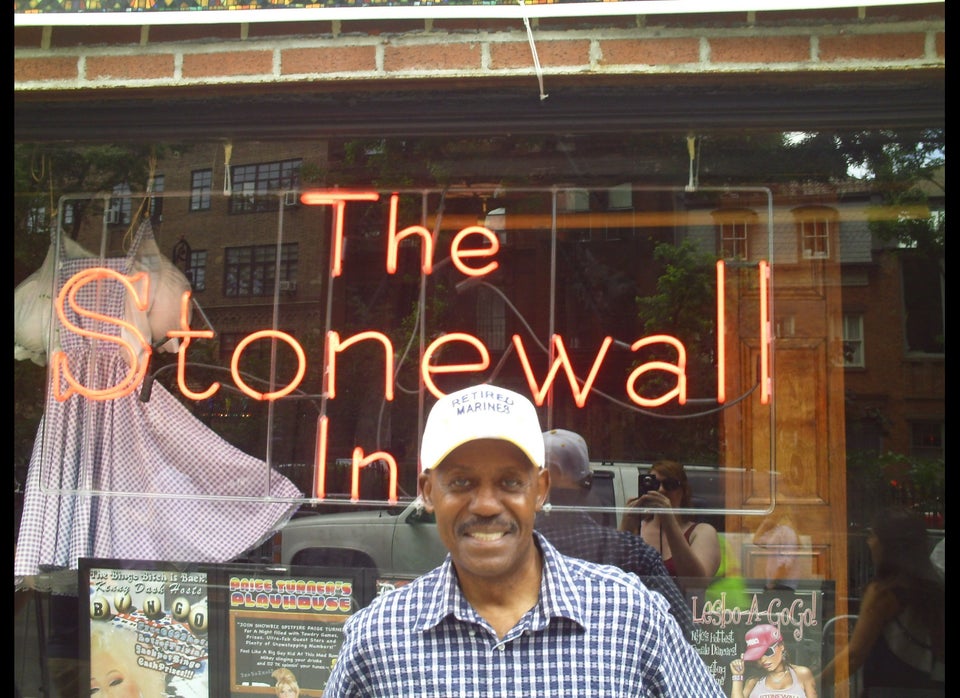 Gay Pride Around The World
Popular in the Community