Bartow Mayor Robert Morris on Wednesday wrote that Black Voters Matter, a nonpartisan organization that encourages black people to vote, should "check that Koolaid you are serving up," as first reported by ThinkProgress. 
"It is utterly reprehensible that your group maintains that all black voters should vote for a black candidate just because they are the same color as you," Morris wrote on the since-deleted post.
"A man named Jim Jones once ran an organization like that," he continued in an apparent reference to the religious cult leader who directed his followers to commit a mass murder-suicide in 1978.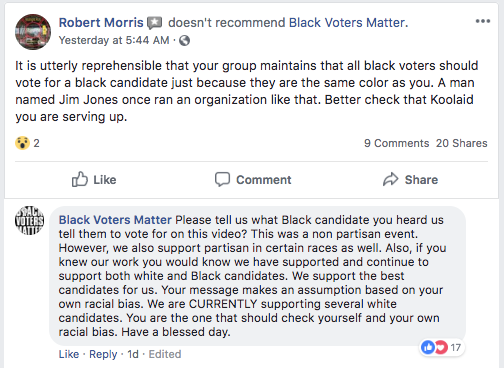 On Monday, Black Voters Matter stopped at a senior center in Louisville, roughly 10 miles north of Bartow, as part of their bus tour across several southern states. Roughly 40 black seniors boarded the group's bus to go to the polls as Monday marked the first day of in-person early voting in Georgia.
But county officials told the senior center staff members that the event constituted prohibited "political activity" after receiving a complaint from an unnamed caller. 
Black Voters Matter responded to the mayor, explaining the purpose behind their get-out-the-vote campaign in black communities.
"If you knew our work you would know we have supported and continue to support both white and Black candidates," the group commented on Morris' post. "We support the best candidates for us. ... You are the one that should check yourself and your own racial bias. Have a blessed day."
Morris' accusations against Black Voters Matter appear to be in line with the bigoted memes and comments he has shared on his own Facebook page, ThinkProgress reported. Though the mayor appeared to switch his Facebook settings to private Thursday afternoon, HuffPost had already captured screenshots of the posts.
Around the same time Morris posted to Black Voters Matter's page, he shared a blatantly Islamophobic meme on his own Facebook page.
"If a fox came to your home, would you put him in your chicken coop hoping he would integrate?" the meme reads. "Didn't think so. Stop the invasion of Islam into the free world."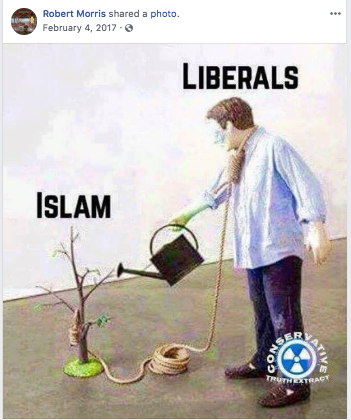 He's also shared a number of derogatory posts about Mexicans and black people, as well as posts mocking the appearances of former first lady Michelle Obama and Christine Blasey Ford, one of three women who has publicly accused Supreme Court Justice Brett Kavanaugh of sexual misconduct in the early 1980s.
Neither Morris nor Jefferson County Board of Commissioners Chairman Mitchell McGraw immediately responded to HuffPost's requests for comment.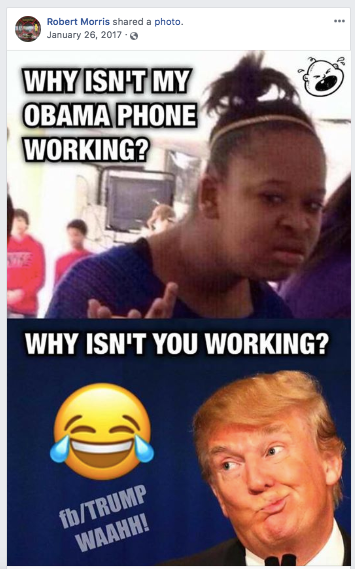 Calling all HuffPost superfans!
Sign up for membership to become a founding member and help shape HuffPost's next chapter