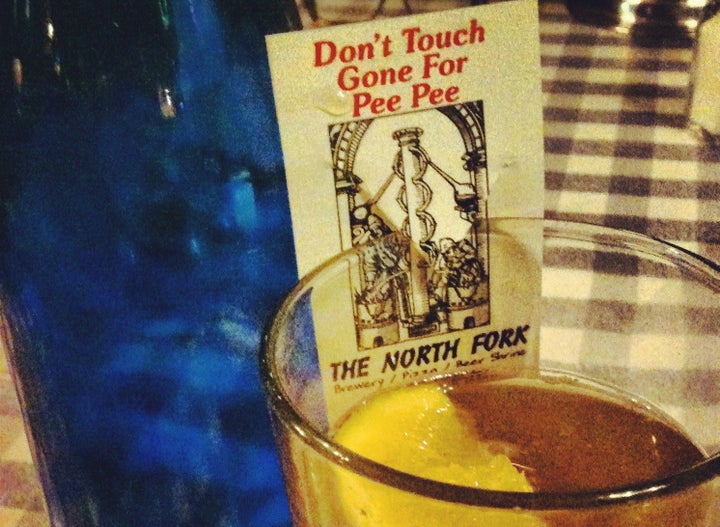 "Stop the car!" I bellowed, jolting my beloved, Marc, out of his transcendental road trip trance (he loves road trips). His head jerked, eyes widening with worry as he said, "What's wrong? You sick?"
Eighteen hours earlier, we had checked in to Tree Frog Night Inn, Bellingham, Washington's only official eco bed and breakfast, and slept soundly in our Mediterranean-themed suite, awakening to chickens softly clucking and aromas of fresh seven-grain bread baking.
Kurt Yandell and Kara Black, progressive Pacific Northwesterners and owners of Tree Frog Night Inn, have created a mini-sanctuary for guests to experience a slice of country living with a dollop of luxury. Amenities like an eco-friendly hot tub, dry sauna and Jacuzzi were appreciated.
But for an urbanite like myself, I was romanced by the simple pleasures: Wandering through the fuchsia pink fields of peonies, witnessing Kara (we called her the hen whisperer) cuddle with her pet chickens, soaking in the silence of rural living, and watching the star-studded night sky from the treehouse Kurt had built.
After feasting on Kara's glorious homemade breakfast featuring local Washington produce (think Rainier cherries, smoked salmon, soufflé from eggs gathered that morning), we were ready to work some of it off. Kara, an avid hiker, recommended one of her favorite hikes to take during August-September months on Mount Baker: the alpine ridged 9-mile Skyline Divide trail. And we were off.
Mount Baker Highway offered soothing vitamins-for-the-eyes scenery -- verdant Bigleaf Maple trees, yellow and purple wildflowers, bucolic farms and sprawling vineyards. With Steely Dan's lead singer crooning "Aja" on the rental car's CD player, our L.A. weekend getaway was going as planned, peacefully, until we passed a sign that read: North Fork Brewery Beer Shrine & Wedding Chapel.
Still thinking I was going to hurl from car sickness (which I have been prone to do on previous road trips), Marc skidded on the brakes and pulled over. "Did you see that?" I asked, probably looking a bit insane at that moment. I explained the bizarre signage I spotted and we flipped a U-turn to investigate.
We entered the wood-paneled house with stained-glass windows and saw a woman pouring beers, making jokes with customers and doing a few dance moves as she deftly moved behind the bar. North Fork Brewery definitely had the everybody-knows-your-name Cheers ambience (rustic logger style), but if this was a wedding chapel in Bellingham, what was the minister like?
Come to find out, the lively barwoman was the minister. Meet Vicki Savage, who has owned North Fork since 1997 with her husband, Sandy. We started talking to her about the 13 beers brew master Eric Jorgensen brews in rotation onsite, and which wood-fired pizza she recommended. Vicky's energy was radiant and irreverent, an ideal minister for an unorthodox matrimony.
"We wanted to be more than just a pizza and beer pub. We considered adding a kim-chi tasting room, a shoeshine shop, a CD factory or a beer museum. Then my husband I settled on a wedding chapel to complete the North Fork Brewery road-side attraction," Vicki says.
My boyfriend and I looked at each other, with an exchanged look of bewilderment. Just who would get married in a brewery in the-middle-of-nowhere northern Washington? According to Vicki, she's married all types with any theme the couple desires: Druids, fisherman, a dog-lover couple where their pets were dressed as bride and groom, Celtics, two brides, two grooms and even a woman who wanted to marry herself (although Vicki talked her out of it).
"Even though this is a light-hearted setting to get married in and I can be as tongue-in-check as the couple wants in the ceremony, every wedding I do is sacred," she explains as she slides two glasses of their newest brew, Harvest Ale made of red hops, in front of us.
No matter how unconventional the details of the wedding may be, like the couple that exchanged Blow-Pop rings, she recognizes they are traditionalists at heart, and highlights the beauty and seriousness of joining two lives in the vows.
And it touches her deeply with every couple she marries. "Every time I do a wedding, I fall more in love with my husband... Oh my God! Look at me, I am schmaltz-ing."
Seeing her tear up at her affection for her hubby of 30 years, Marc, a romantic at heart, nudges me and says quietly, "Maybe this is why we've waited so long to get married. We just needed to find the right place and person. Will you marry me?"
For the second time that day, Bellingham delivered shock and awe.
Click through the slideshow for photos from the author's adventure.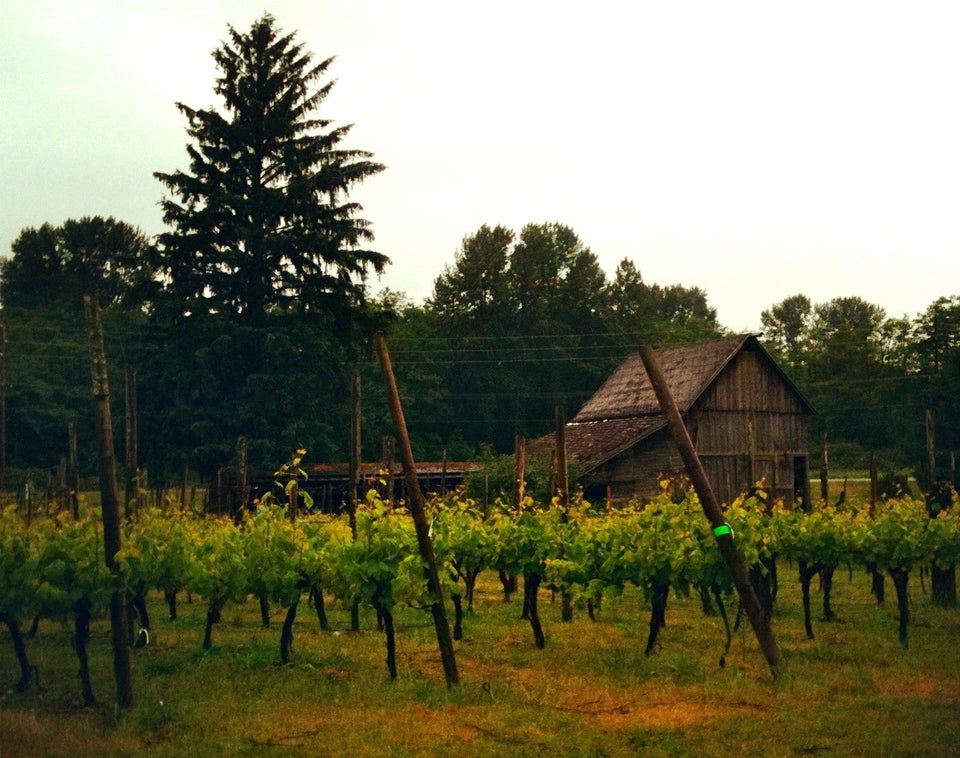 Beer & Brides In Bellingham
Beyond Beers & Brides in Bellingham
If you're on the West Coast, Allegiant Air has dirt-cheap, no-fuss direct flights to Bellingham from many cities like Honolulu, Los Angeles, Phoenix and Las Vegas. East Coasters, fly to Seattle and take a quick flight to Bellingham on Alaska Air.
Related