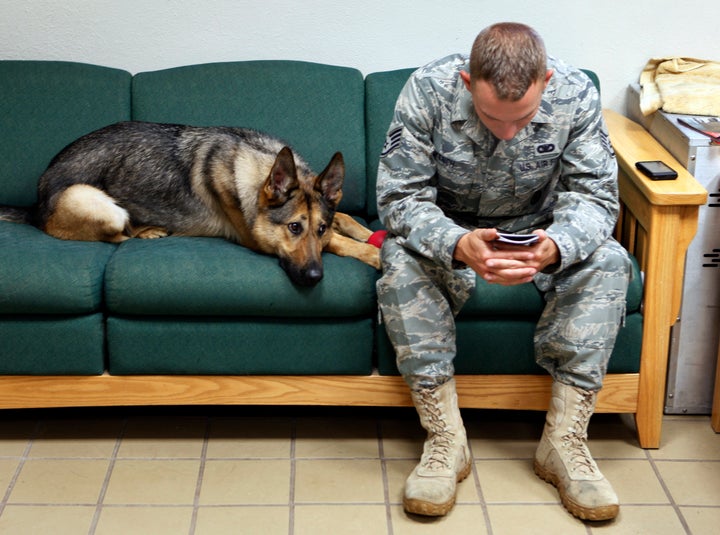 My Postman calls it "ghost poop," his name for packing peanuts, the airy fluffy stuff meant to cushion the real goods in the package. It lacks substance.
Currently there are multiple organizations popping up on TV and other media purporting to address the needs of returning veterans. A few have clever names designed to tug at the heart, tap-in to combat vernacular, or both. At least one organization has seduced Hollywood stars (I understand this is relatively easy to do) into making a pitch for your dollars. Never mind that these same people will sell anything as long as they get paid to do it. After all, it is their profession.
I understand the incentive. Many of our veterans and active duty military personnel are in truly dire condition right now. One-in-five active duty personnel are conservatively estimated to suffer from PTSD. The rate may actually be higher for veterans, given the difficult economic conditions, family stress, broken marriages, and homelessness that plague the veteran population. Piling-on conditions like depression, other mental and emotional disorders, plus self-medication with alcohol and other substances results in a perfect storm of misery for veterans and families alike. The suicide rates are through the roof for active duty military personnel and veterans.
The Obama administration, the U.S. Department of Veterans Affairs, and Congress have launched a comprehensive array of programs to address homelessness, and the results are promising. Of course, it means funding is available in many forms, a key reason why so many new veterans service organizations are popping up and making their pitch for a piece of the pie. Additionally, public awareness is sinking in that our service members and veterans are in trouble. The pump is primed for Johnny-come-lately organizations to ask for your money.
Before you write the check or give them your credit card information, ask yourself, "What is their track record of service to veterans?" How many have they moved from homelessness to permanent housing, jobs, sobriety? How many veterans have been successfully reunited with their families? What have they accomplished in terms of helping veterans receive the benefits they deserve? What are the recidivism rates?
If you don't know the answers before you give them your hard-earned money, you may be buying ghost poop.
Here is a list of a few veterans' service organizations having a strong and honorable history of addressing veteran's homelessness and the surrounding issues including unemployment, PTSD, depression and other mental health problems, alcohol and other drug abuse (self-medication), anger management, and more:
Center for Veterans Issues, www.cvivet.org "We serve men and women of our armed forces who find themselves in need after returning to civilian life." An outgrowth of the National Association for Black Veterans (circa 1973), the Center for Veterans Issues was founded in 1994 to provide housing and support services to homeless veterans. 315 W. Court Street, Milwaukee, WI 53212, (414) 345-3917, info@cvivet.org.
Swords to Plowshares, www.swords-to-plowshares.org "Vets Helping Vets since 1974", 1060 Howard Street, San Francisco, CA 94103, (415) 252-4788, supportvets@stp-sf.org
King County Veterans Program, http://www.kingcounty.gov/socialservices/veterans.aspx "Since the 1950s, the King County Veterans' Program has served low-income, homeless, disabled, and at-risk veterans and their families." King County Veterans Program, 2124 Fourth Avenue, 4th Floor, Seattle, WA 98121, (206) 296-7656, CSD@kingcounty.gov
U.S. Vets, www.usvetsinc.org, U.S.VETS inaugural site was Westside Residence Hall in Ingle­wood, Calif., which opened in 1993. "The successful transition of military veterans and their families through the provision of housing, counseling, career development and comprehensive support." U.S.VETS has 11 locations in six states and the District of Columbia. To get in touch with a location, go to the website contact us page.
These organizations have also provided leadership by working with others to create programs that work, groups like:
National Coalition for Homeless Veterans
333 1/2 Pennsylvania Avenue SE
Washington, DC 20003
202-546-1969 or toll-free 1-800-VET-HELP
www.nchv.org.