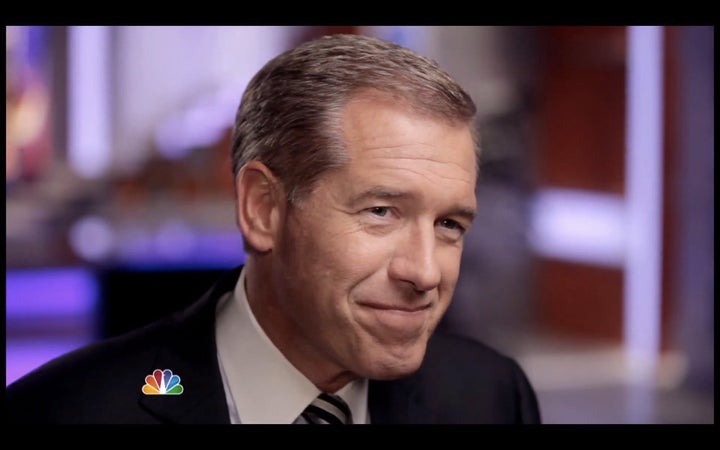 Living in NYC brings significant and interesting possibilities to me every day. Although as a point of interest of reference about me, my heart remains in my hometown, Detroit. These days, I have a marketing firm in NYC which counsels financial services clients like wealth managers on how to create visibility and business development in a highly competitive yet highly commoditized field. Through my work, writing and speaking engagements, I have created an amazing circle of business relationships. So,sometimes I am invited to meet people and attend cool events. That happened last week.
First, the venue caught my eye---I had lived at the Grand Hyatt for almost two months until my first NYC apartment was ready. That was when I relocated from Detroit to NYC 20 years ago. So, I connected with the event immediately. Each time that I visit the Grand Hyatt (42nd/Lex) I can remember exactly how I felt first I first "arrived" in NYC. A bit "Mary Richards" and a bit "That Girl!" I felt the wind at my back and my future was wide open when I stayed at the Grand Hyatt. Being there again, I began to think about my own history--all of the little facts, places and stories--like the Grand Hyatt which make up my own life story.
The event offered me the opportunity to meet and interview Christiane Amanpour, Charles Osgood, Brian Williams among others. I knew that attending the "Giants of Broadcasting" Annual Luncheon sponsored by the prestigious Library of American Broadcasting would be exciting. Just as in in my life, there were many little stories that made each honoree worthy of the title, "Giant of Broadcasting." There were thirteen honorees so this piece can only discuss a few of the honorees and a couple of the "little" tales and facts which I witnessed at last week's well-prestigious luncheon. Each of the stories, tales and facts plus many many more, make up the tapestry of our shared American broadcast history.
When I walked in, press/photographers were milling about. I scanned the room quickly to get a sense of who was there. Immediately, I noticed Christiane Amanpour talking quietly with Charles Osgood! I walked over and began listening as Christiane Amanpour was telling Charles Osgood of their first meeting, when Christiane was a recent graduate looking for work as a young broadcast journalist. "I actually sought advice from [him] before I became a journalist as I graduated from university," Amanpour recalls. "He was one of the people I was lucky enough to meet. He told me it's about telling the story, it's facts, [and] it's about writing." Watching this intimate exchange was very personal and touching for me. Charles Osgood beamed and said that he was proud that he had influenced a student who had become a fellow honoree.
Charles Osgood epitomizes the word, delightful, as expected. We chatted a bit and he confessed that he did not remember the incident which had stood out so clearly to Christiane. But why would he? Charles Osgood has met many other young aspiring journalist but this time, she was recognized as a Giant of Broadcasting the same as he was. He marveled at how many years he has spent in the industry and how rewarding it is for him that someone listened and took to heart advice which he had given. He said that it was especially meaningful to have her honored alongside him!
When Christiane accepted her award, she spoke out strongly about wanting to see a female network president or U.S. President, for that matter. She also said that, "... women deserve more than to be judged for the highlights in their hair, the length of their skirt and the depths of their cleavage! "
Thankfully, I was seated next to Dr. Judy Kuriansky, a longtime board member of the Library of American Broadcasting. She said, "The Giants of Broadcasting Awards is a wonderful event, not only because we honor true 'giants' of the field, but because we support an important cause - the Library of American Broadcasting, our nation's most preeminent and extensive collection of broadcasting archives." Dr. Kuriansky is a a renowned radio and TV broadcaster/psychologist. She provided quite the color commentary and psychological analysis on this event. I was so glad to be sitting next to her!
Brian Williams received the award for Journalistic Excellence. Of note, he inherited the NBC news anchor position from Tom Brokaw when he was just 43! Up close and personal, Brian was the great (handsome!) personality he appears. The spokesperson from the Library also mentioned that Williams while known for his on-the-ground presence in breaking stories is also known for his great sardonic sense of humor! In his acceptance speech which was spoken from the heart and ad-libbed, he marveled at the "...chance that he would make it big in broadcasting." He had been a volunteer firefighter and also worked as an assistant in the newsroom before becoming a highly successful nightly news anchor.
Personally, I also found it notable many of the speakers spoke of the rapid technological changes and the shifts in audience habits which have been challenges to the broadcasting and journalism industries. It was also interesting to me how well-documented this particular industry's history is as a result of the medium which is broadcast. The program included great footage and photos as you might expect from a Library.
It was an inspirational experience to walk among the giants of any industry. But it was especially cool to meet and chat with people you feel so well-known from television. Christiane, Charles and Brian--U guys rock!
REAL LIFE. REAL NEWS. REAL VOICES.
Help us tell more of the stories that matter from voices that too often remain unheard.