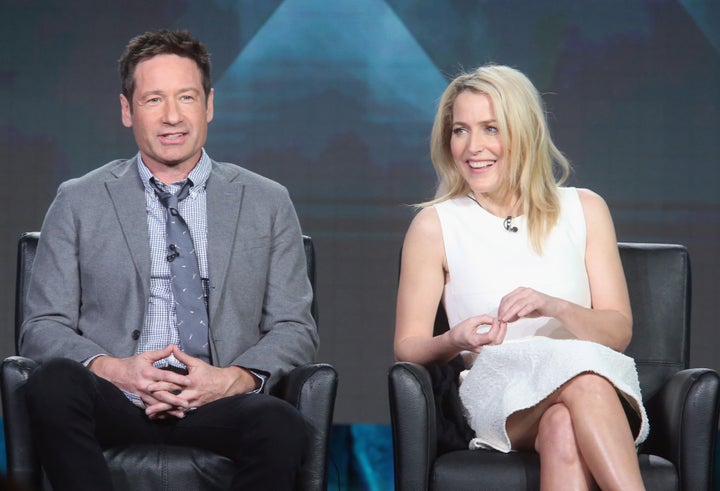 "I'm surprised that more [interviewers] haven't brought that up because it's the truth," Anderson said in an interview with the Daily Beast. "Especially in this climate of women talking about the reality of [unequal pay] in this business, I think it's important that it gets heard and voiced. It was shocking to me, given all the work that I had done in the past to get us to be paid fairly. I worked really hard toward that and finally got somewhere with it." 
As the Daily Beast points out, the 47-year-old star first spoke publicly of the disparity with The Hollywood Reporter in early January. 
"There's no point in dealing with my side [first] because, as usual, they come to me with half of what they want to offer David," she said of negotiations.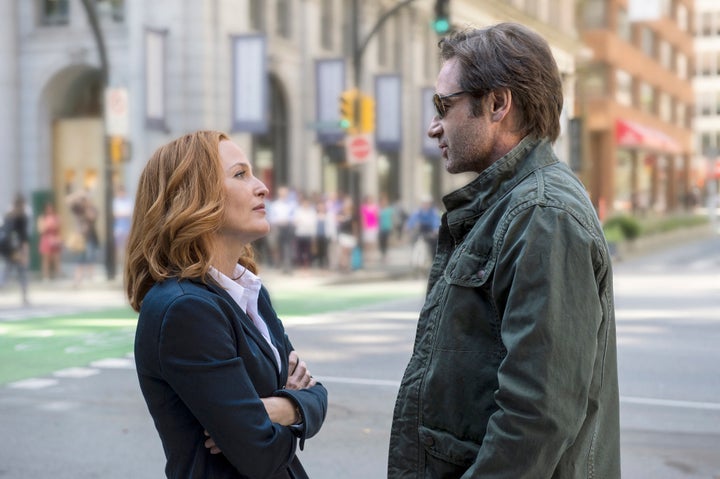 Anderson recalled how even the blocking on "The X-Files" favored her male counterpart in earlier seasons -- the studio deliberately placed Anderson a few feet behind Duchovny while filming.
She would eventually secure equal pay (and footing), but it took some convincing.
"Even in interviews in the last few years, people have said to me, 'I can't believe that happened, how did you feel about it, that is insane.' And my response always was, 'That was then, this is now,'' Anderson said. "And then it happened again! I don't even know what to say about it."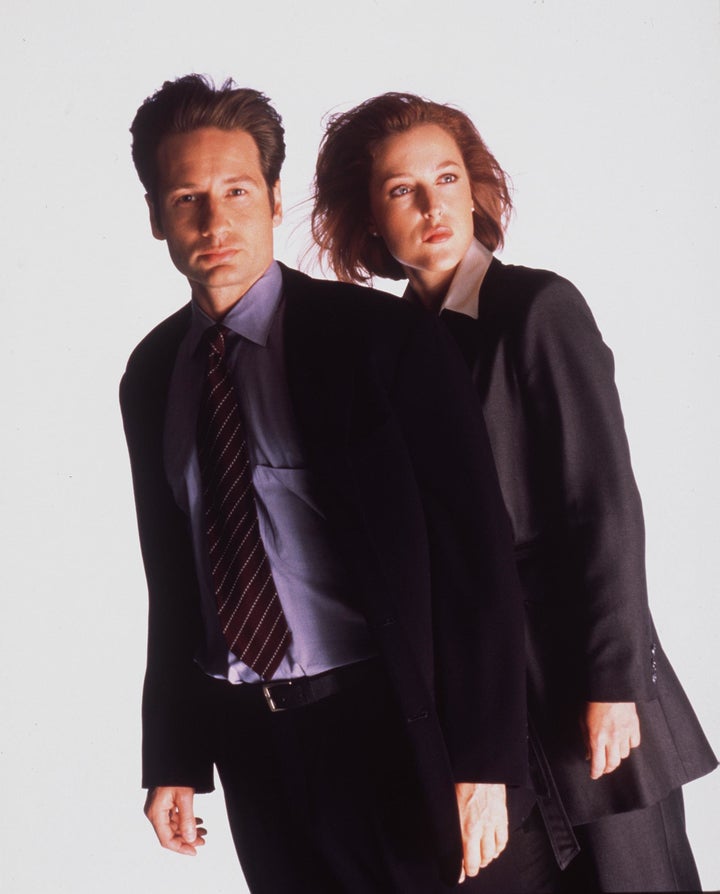 "It's our time to have wage equality once and for all, and equal rights for women in the United States of America," Arquette told a roaring audience. 
"I feel awkward negotiating, I feel uncomfortable asking for more money," Lawrence said. "I don't want to seem like a brat." 
PHOTO GALLERY
"X-Files" Important Episodes
Calling all HuffPost superfans!
Sign up for membership to become a founding member and help shape HuffPost's next chapter