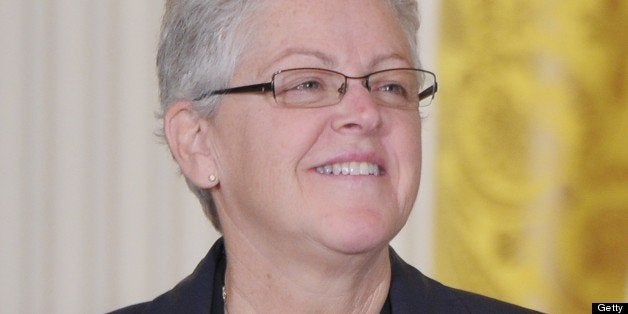 WASHINGTON, June 14 (Reuters) - With a Senate vote on President Barack Obama's nominee to head the Environmental Protection Agency still in limbo, speculation is rising about the fate of a proposed emissions rule for new power plants that was scheduled to have been finished in April.
Obama nominated Gina McCarthy, now the EPA's top air and radiation official, to head the agency in March. The Senate Environment and Public Works panel backed her a month ago.
But Senate Majority Leader Harry Reid has said he will not schedule a floor vote on McCarthy's nomination until after the chamber finishes working on immigration reform, which could be in early July. One Republican senator continues a hold on the nomination in an ongoing dispute involving a Mississippi River levee project.
Industry and environmental groups have been waiting for the EPA to complete one of its most eagerly anticipated regulations, the so-called New Source Performance Standard for new power plants.
Under the rule, which some say could play a major role in Obama's climate strategy, no new power plant could emit more than 1,000lb CO2/MWh - about the same as a new natural-gas combined-cycle power plant.
The emissions target is far lower than even the most efficient coal plants today, which emit carbon at around 1,800 lb CO2/MWh. It would effectively rule out the use of coal in the electric sector without installing carbon capture technology, which is not yet commercially viable.
Green groups say the rule will be a major first step to cutting carbon emissions in the power sector, while many coal users and backers say it will kill the U.S. coal industry.
The EPA missed an April 13 deadline to finalize the rule. It has been silent on its plans since then, but some analysts think the agency is tweaking the rule to make it more acceptable to electric utilities and other industries, perhaps by setting separate standards for coal- and natural gas-fired units.
"This certainly makes sense, as it would make the rule more legally defensible," said Jeff Holmstead, a former EPA assistant administrator and now a partner at Bracewell & Giuliani.
The National Mining Association, a lobbying group for the mining industry, had a 45-minute meeting with McCarthy on Wednesday to discuss the power plant standard and other issues.
"It was part of an ongoing dialogue with EPA on a variety of issues that are very important to the industry," said Luke Popovich, a spokesman for the group.
The Utility Air Regulatory Group (UARG), a coalition of utilities that have challenged EPA regulations in court, tried unsuccessfully to sue the agency over the new power plant rules in December, even before they were finalized.
The delay of McCarthy's confirmation is worrying some environmental groups that want Obama to act on a pledge he made in his inaugural address in February to take action on climate change - with or without Congress' blessing.
The months-long process "hamstrings her ability to do her current job and future job - which is one of her opponents' goals," Daniel Weiss, director of climate strategy at the progressive Center for American Progress, said of McCarthy.
Meanwhile, 60 days have passed since three environmental groups and a dozen states and cities filed their intent to sue the agency for missing the April 13 deadline. Those parties could take legal action as soon as Monday. (Reporting by Valerie Volcovici. Editing by Ros Krasny and Andre Grenon)

Before You Go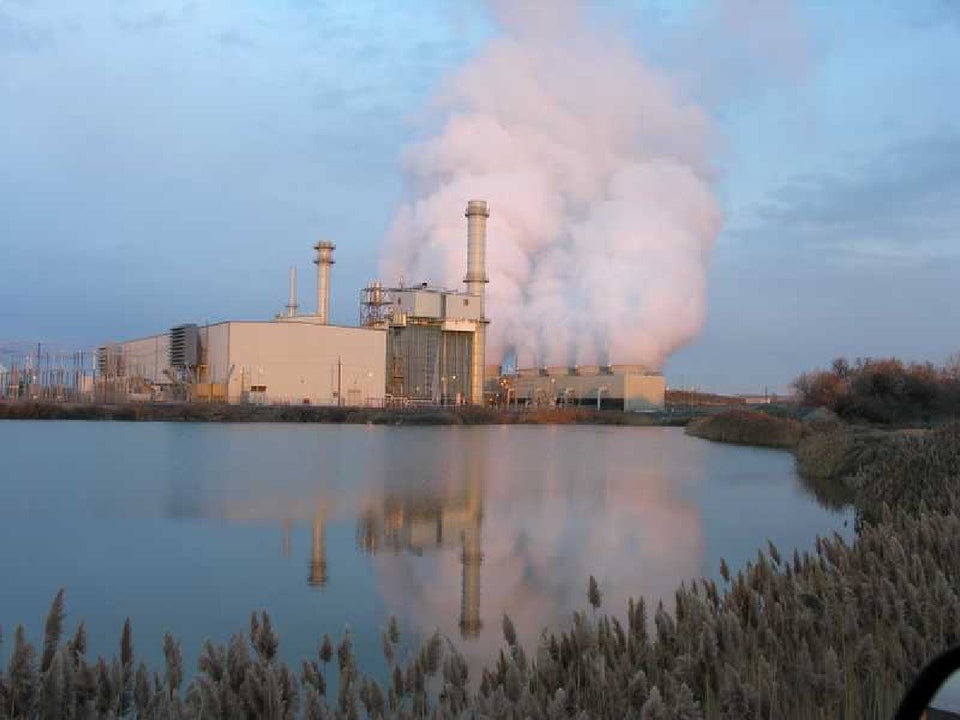 EPA 2011 Greenhouse Gas Data
Popular in the Community