Hailey Ford is putting the "power" in power tools by building small homes for a big cause.
"It just doesn't seem right that there are homeless people," Hailey told the news outlet. "I think everyone should have a place to live."
Currently, Hailey is halfway through the first home -- a 8 x 4 wooden structure that she's, building with some help from her mother and grandfather.
The 9-year-old was inspired to build this first shelter after meeting a homeless man, Edward, who lost his job at a local grocery store, according to KING 5 News. She and her mother bought the man a sandwich, but Hailey wanted to figure out a way to keep providing food to people in need. So she started a garden, Hailey's Harvest, which she used donate 128 pounds of produce in 2014, the group wrote on its Facebook page.
"I said sure, thinking it would last a week. It's been four years and she still delivers veggies to the homeless every week," her mom, Miranda, told nonprofit Together Rising, who helped fund Hailey's project.
The garden quickly grew beyond fruits and vegetables, and led to the shelters Hailey is working on now. To help fund the project, Miranda applied for a grant for Hailey from Together Rising, organized by the site Momastery.com. Hailey was then awarded a $3,000 grant and secured a 50 percent discount from her local Lowes store to help with the structures.
"We can't think of a better example than our Hailey -- she's proof that no person - or act of kindness -- is too small to change the world," Together Rising founder Glennon Doyle Melton said in a statement provided to The Huffington Post.
For 2015, Hailey hopes to grow 250 pounds of food, and distribute, 1,000 toiletries, 500 feminine hygiene products, 100 coats, and "as many sleeping shelters as she can find space for," according to Hailey's Harvest Facebook page.
The first completed shelter, however, will go to Edward.
"Siding and drywall will be going up soon," Miranda told The Huffington Post in an email. "[It] will be painted colors that Hailey and Edward have agreed on."
Related
Before You Go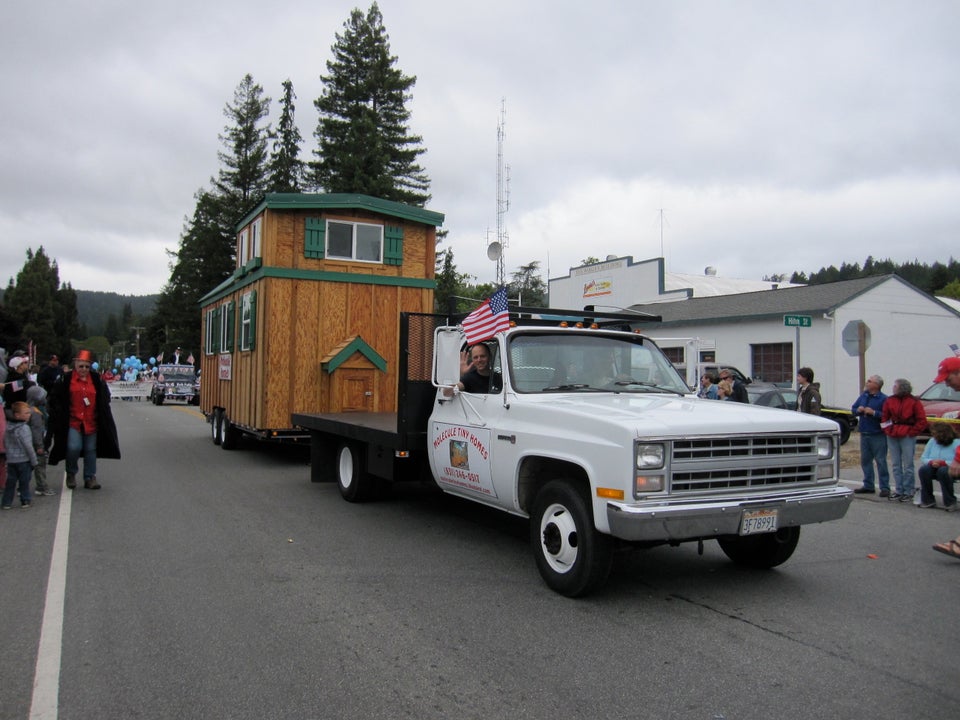 Molecule Tiny Homes